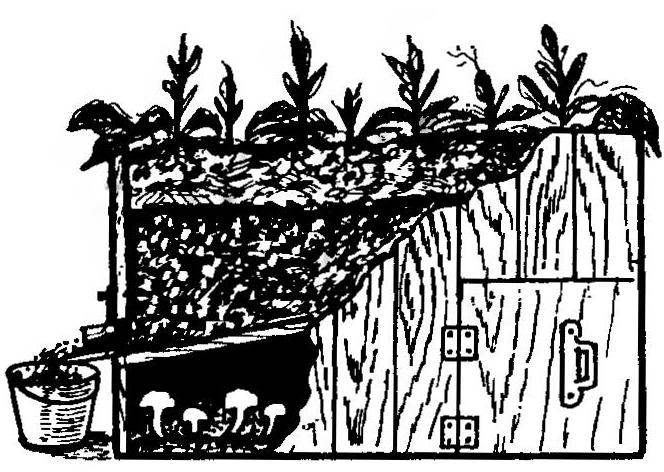 A few old boards, a little effort and prepared the composting bin. But not simple, and universal. The bottom of his elevated and tilted to the side flap with latch — matured compost itself will be unloaded in a filled bucket.
And while he is maturing, on top of the zucchini grow, hanging down (I have them to hundredweight collected!). And the lower space of the drawer where it is warm and humid, cultivation for the growing of mushrooms.
B. DUHNEVICH
Recommend to read
FRAME FOR ZUCCHINI
These boxes are collected without a single nail, gardeners used to condition the compost. These kind of houses is convenient because, if necessary, they are easy to disassemble and...
HOE-CHANGELING
A common set of garden tools: shovel, rake, hoe... We got used to them unchanged for dozens of pet form, and do not think that it is time for them to become perfect. Take, for example,...