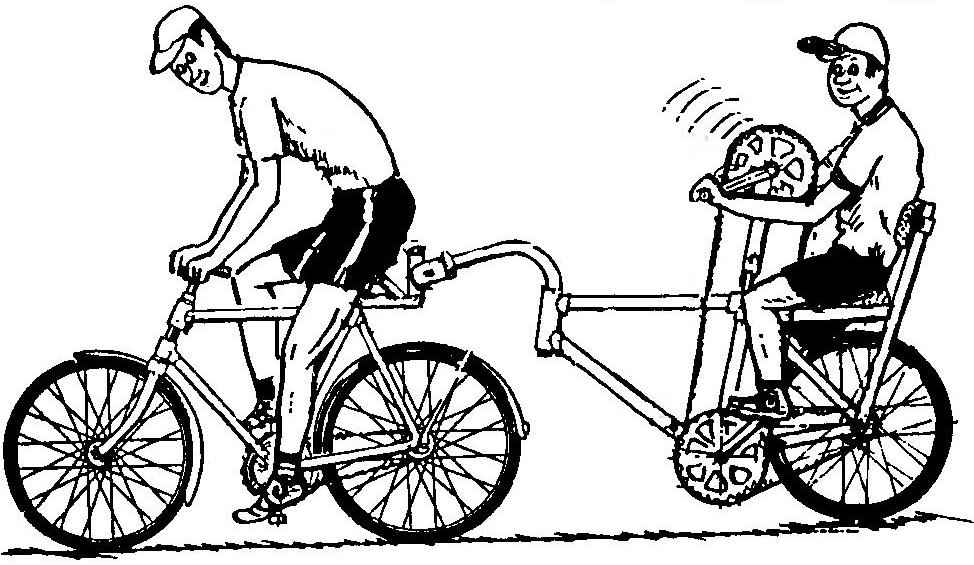 Many lovers of active rest on the nature, prefer Cycling to other types of short journeys: on foot, by car. Walking on foot you can fully enjoy the pleasures of nature, slowly to see, but, unfortunately, only in the immediate vicinity. When the drive to communicate have no longer with nature, and with the road, to break away from that is problematic even in a jeep.
The optimum here would be on your bike, but from the noise and hurry away animals and birds tend to fly away.
To help out in this case, other two-wheeled friend, the Bicycle.
For walks two with the satellite it is not necessary to have a second bike. It is preferable to make the trailer, but not simple, and self-driven, and besides double leg and hand. In such a kind of tandem and ride easier — Sputnik at any moment come to help and to communicate easier because you are always near.
Here's a passenger one-wheeled trailer and is offered to attention of readers.
It is the Foundation of the frame from the old road bike, no alterations. From the used drive.