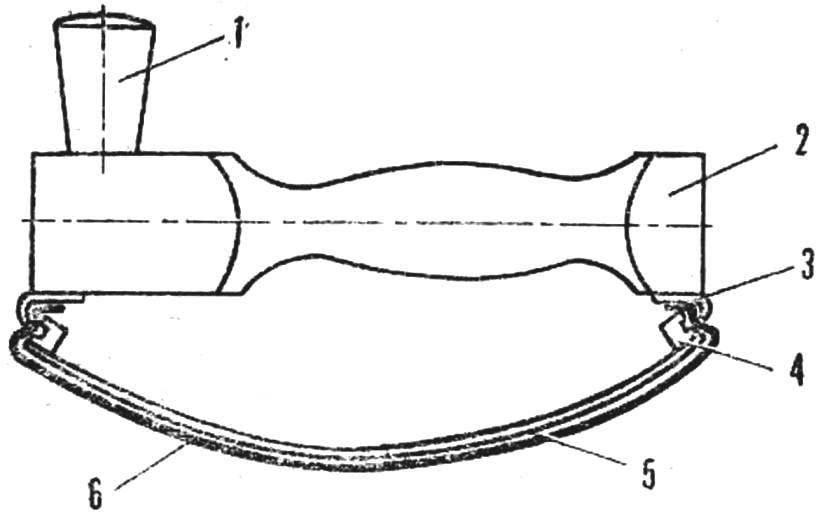 In the processing of metal surfaces and finishing of the joinery is quite often used grinding sandpaper. It is usually navertyvajut on the bar, but they sandpaper wears unevenly, and cleared material remains between it and the surface, preventing their contact. In addition, a significant portion of the abrasive generally remains unused and is discarded.
My shkuropatskiy block"plane" consists of a vertical and horizontal handles with clips and elastic plate with bars having grooves for the lugs. Wooden handle block machined on a lathe. Guard — sheet steel of 3 mm thickness or from aluminum. An elastic plate is obtained from plywood of the same thickness. At its ends are attached to the bars. In their grooves include stops which clamp screwed to the edge of the skin. You can make a plate from sheet aluminum or steel with a thickness of 1 mm, having bent ends so as to obtain grooves.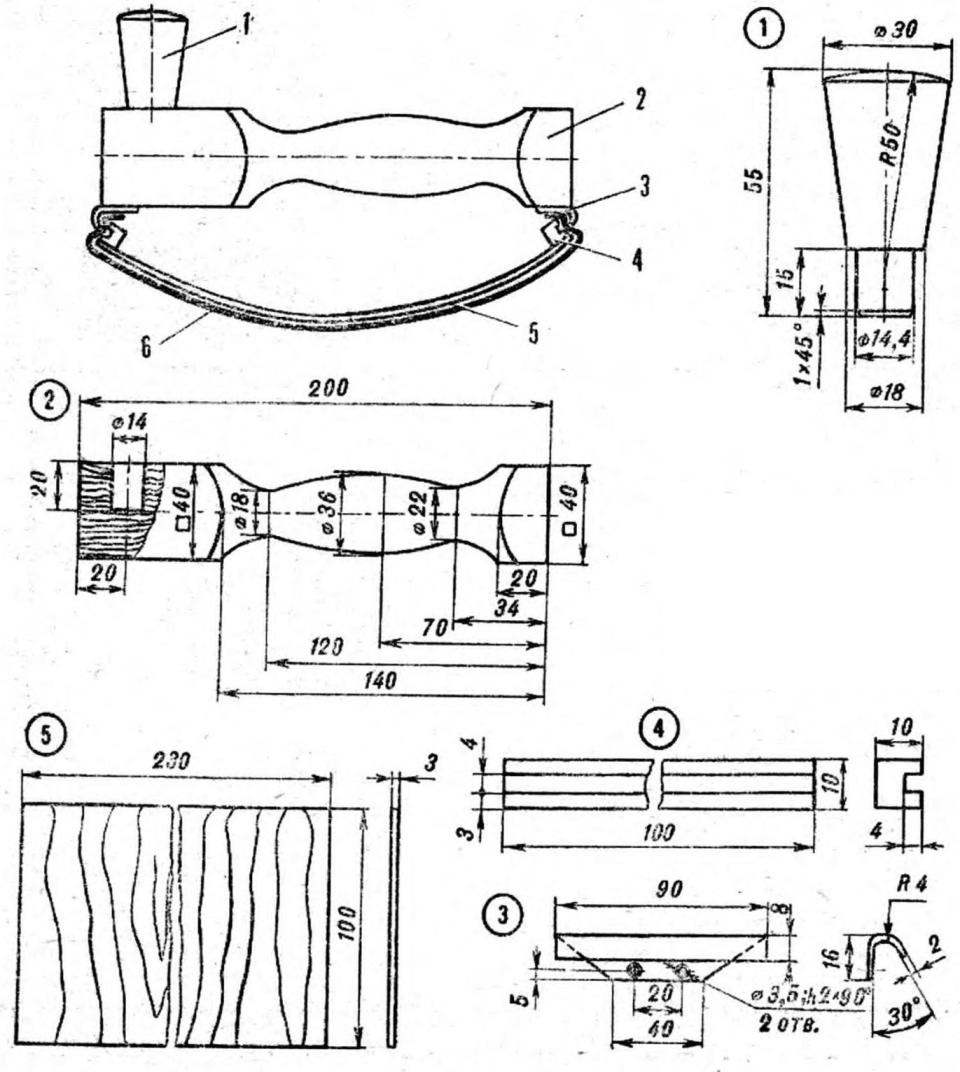 Sanding block to its detail:
1

is a vertical handle, 2

— horizontal handle, 3 — stops, 4 — bars, 5 — plate, 6 — sandpaper.
When the unit is held with two hands, and a longitudinal working travel combined with rocking about a transverse horizontal axis. The area of the sandpaper is used almost completely, and the curvature of the working surface of the block contributes to more effective contact of the skin with the surface and removal of sawdust.
Two-year experience of the use of such lacework blocks confirmed their high efficiency.
V. RUSANOV, Kolomna
Recommend to read
DRILL WITH RADIATOR
Modern engineering makes high demands on the materials, and they, in turn, to the machining tools. Not by chance all the exhibitions NTTM necessarily demonstrates the new development of...
EASY GOING
In the "Modeller-designer" has repeatedly published materials on woodworking machines-"circular saw" circular saw and planer, so necessary for the house masters. On this publication have...