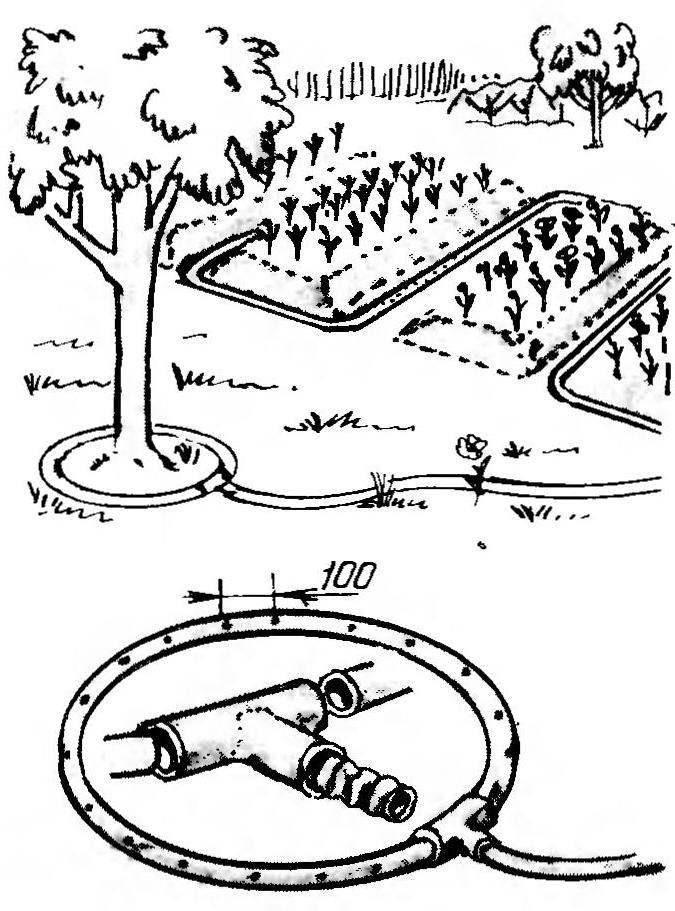 Gardeners will simplify the procedure of watering the plants and trees if you use this hint. The trick is in the plastic or rubber hose, which neatly done with a series of holes, giving a fan of the jets, simulating rain. This hose can be laid along the beds or collapsed in the ring around a tree trunk — in this case you can use a simple tee, as shown in the figure.
Recommend to read
TROUBLE-FREE LIGHTER
"E-match" is the name of the material on electroscience, published in No. 3 of the journal "modelist-Konstruktor", 1999. The development will be able to find its rightful place in the...
AND HANDS INTACT!
Sharpen the saw — a simple matter, but it has the potential to injure your fingers on the sharp teeth. Use a cut rubber hose. It is sufficient to cut: it up and push on the part of the...