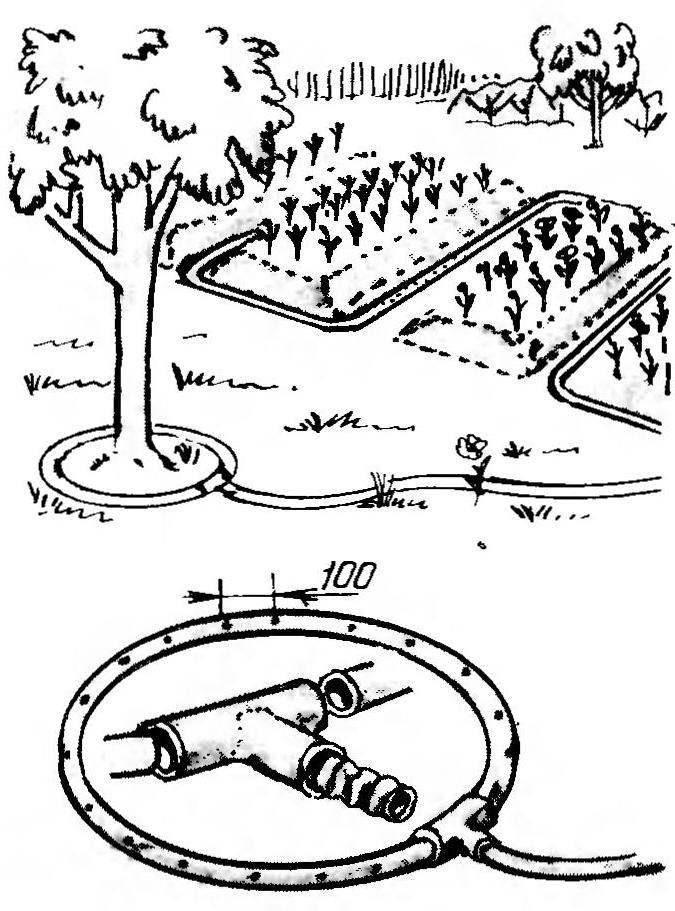 Gardeners will simplify the procedure of watering the plants and trees if you use this hint. The trick is in the plastic or rubber hose, which neatly done with a series of holes, giving a fan of the jets, simulating rain. This hose can be laid along the beds or collapsed in the ring around a tree trunk — in this case you can use a simple tee, as shown in the figure.
Recommend to read
ETERNAL LOOP
Metal soda cans and many canned goods now opened thanks to the special loop-shaped handle on the lid. And if the capacity is usually just thrown away, then the loop is easy to find...
THE TRAP AND A JIG SAW
Needless to say, jigsaws, EL-2 a good helper to the Modeler; but here's the problem: while working, he constantly moves around the table, especially if the latter is covered with...