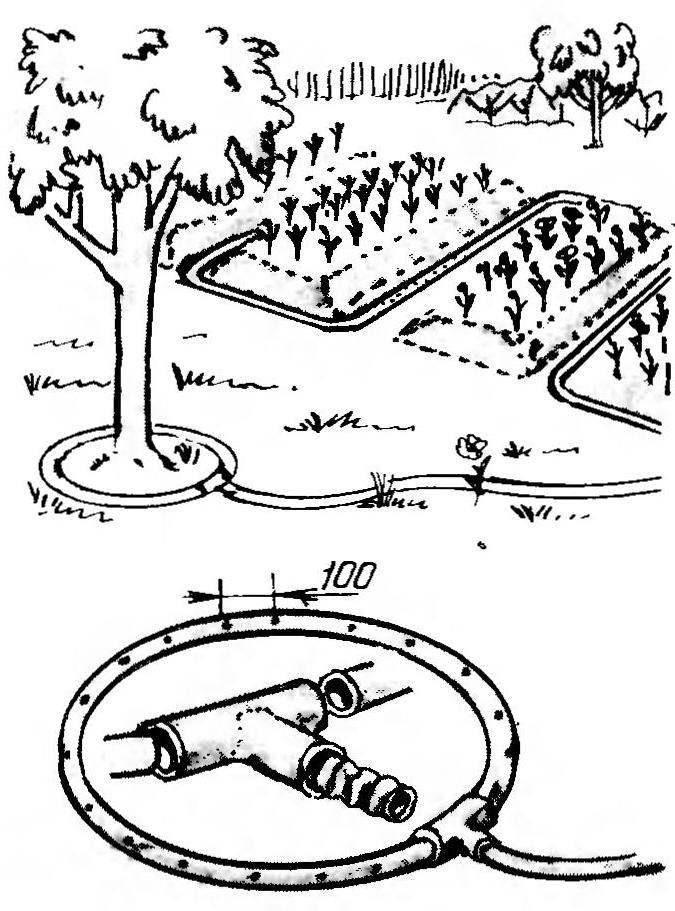 Gardeners will simplify the procedure of watering the plants and trees if you use this hint. The trick is in the plastic or rubber hose, which neatly done with a series of holes, giving a fan of the jets, simulating rain. This hose can be laid along the beds or collapsed in the ring around a tree trunk — in this case you can use a simple tee, as shown in the figure.
Recommend to read
PIGGY RAIN
Most gardeners under the gutters certainly are cumulative barrels to collect rainwater from roofs for irrigation reserve, and in case of fire — water at hand. It's a pity, when the heavy...
NOT WATER, AND CLEAN
To the well-known options for self-cleaning clogged sewer pipes want to add your own, repeatedly proven in practice. I use for these purposes gofrirovannyi plastic hose, usually used for...