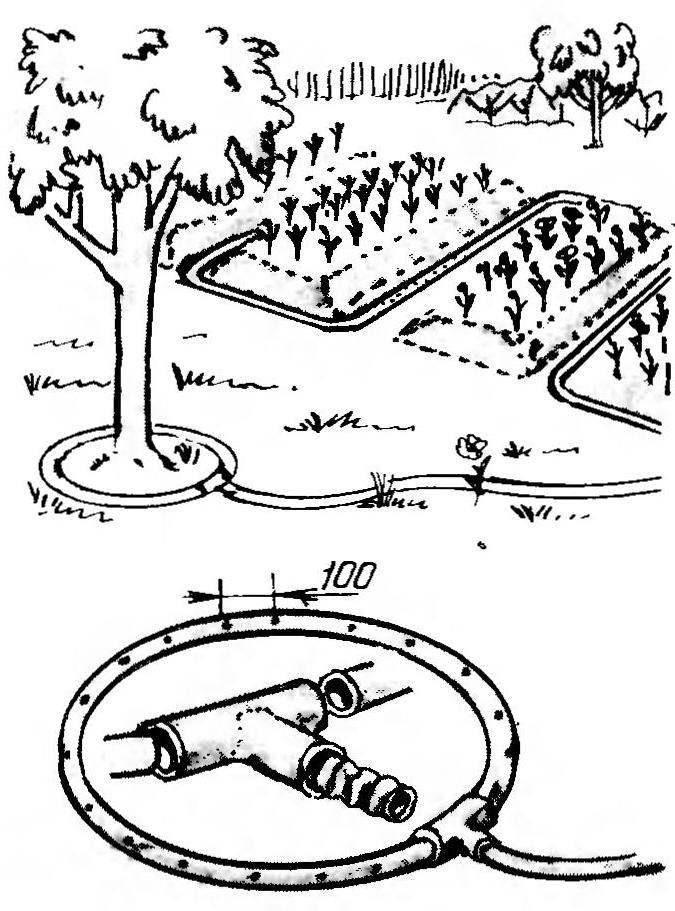 Gardeners will simplify the procedure of watering the plants and trees if you use this hint. The trick is in the plastic or rubber hose, which neatly done with a series of holes, giving a fan of the jets, simulating rain. This hose can be laid along the beds or collapsed in the ring around a tree trunk — in this case you can use a simple tee, as shown in the figure.
Recommend to read
FLYING ON "HORSE BACK"
Original swings will be interesting not only for preschoolers but also older children, because of their design, proposed by the Polish magazine "Throb himself", brings to use a game...
WARDROBE-GREENHOUSE
Whatever the Windows in the apartment — even new-fangled or old double glazing with wooden frames — still on most of them soderjatsya any flowers or plants. They are usually installed on...