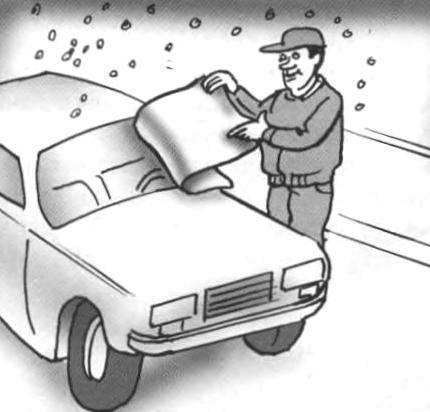 Car owners contained under the open sky, spring snowfalls bring a lot of trouble: wet snow by morning, so corsets that not everyone can handle scraper formed on the hood and the glass present. But it is necessary to cover the car with plastic film used for greenhouses, and the problems will disappear along with remove before leaving this light coating.
Recommend to read
RAIN IN A CLEAR SKY
As you know, most of the territory of mother Russia belongs to the so-called "zone of risky agriculture": in the Northern regions even in summer it can hit freezing; on the South and...
HOMEMADE AUTOCLAVE
Real benign stew without autoclave do not like, however, and other canned goods. However, the production of inexpensive home-autoclaves our industry, it seems, a long time will not be...