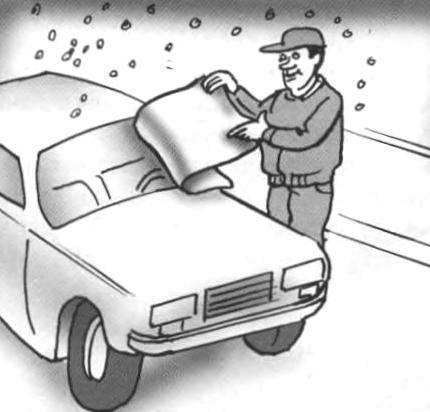 Car owners contained under the open sky, spring snowfalls bring a lot of trouble: wet snow by morning, so corsets that not everyone can handle scraper formed on the hood and the glass present. But it is necessary to cover the car with plastic film used for greenhouses, and the problems will disappear along with remove before leaving this light coating.
Recommend to read
A-129 MANGUSTA
In Italy, the design and manufacture of helicopters is concentrated mainly in the company Agusta (Construzione Aeronautiche Giovanni Agusta SpA), located in Gallart in the North of the...
THE FERTILIZER FACTORY
A good harvest in garden plots, which were allocated mainly for some reason on marginal land, with no organic matter will not succeed. Need compost! But that's the pits to get it though...