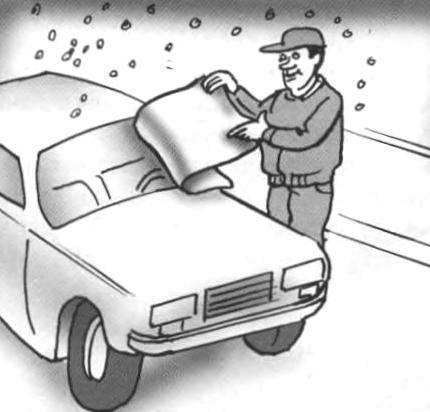 Car owners contained under the open sky, spring snowfalls bring a lot of trouble: wet snow by morning, so corsets that not everyone can handle scraper formed on the hood and the glass present. But it is necessary to cover the car with plastic film used for greenhouses, and the problems will disappear along with remove before leaving this light coating.
Recommend to read
A COLOR FOR EVERY TASTE
Comfort in our home is not only matching Wallpaper and curtains upholstery and carpet, but the shape of rooms, their purpose, and the lighting and color harmony. 1. Furnished. It...
E-HOCKEY
In recent years in our country and abroad is rapidly developing a new kind of consumer electronics device for home games. The name given to a special prefix to the TV, allowing you to...