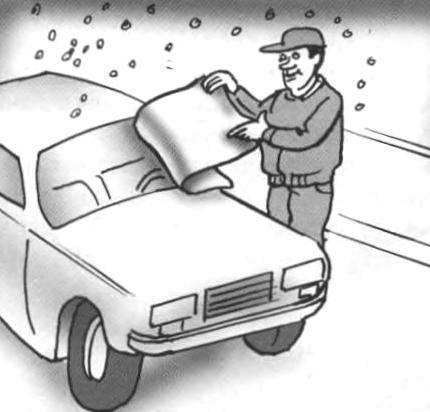 Car owners contained under the open sky, spring snowfalls bring a lot of trouble: wet snow by morning, so corsets that not everyone can handle scraper formed on the hood and the glass present. But it is necessary to cover the car with plastic film used for greenhouses, and the problems will disappear along with remove before leaving this light coating.
Recommend to read
GREENHOUSE DOME
Gymnastic Hoop, four boards and plastic film — all that is needed for the manufacture of a simple greenhouse. Wraps cut in half and secured crosswise of the drilled holes of the frame of...
POURS… SLATE
Plastic film Yes simple arc of wire or branches is here and ready temporary mini-greenhouse over the bed, covering the plant from spring vagaries of the weather. However, protecting from...