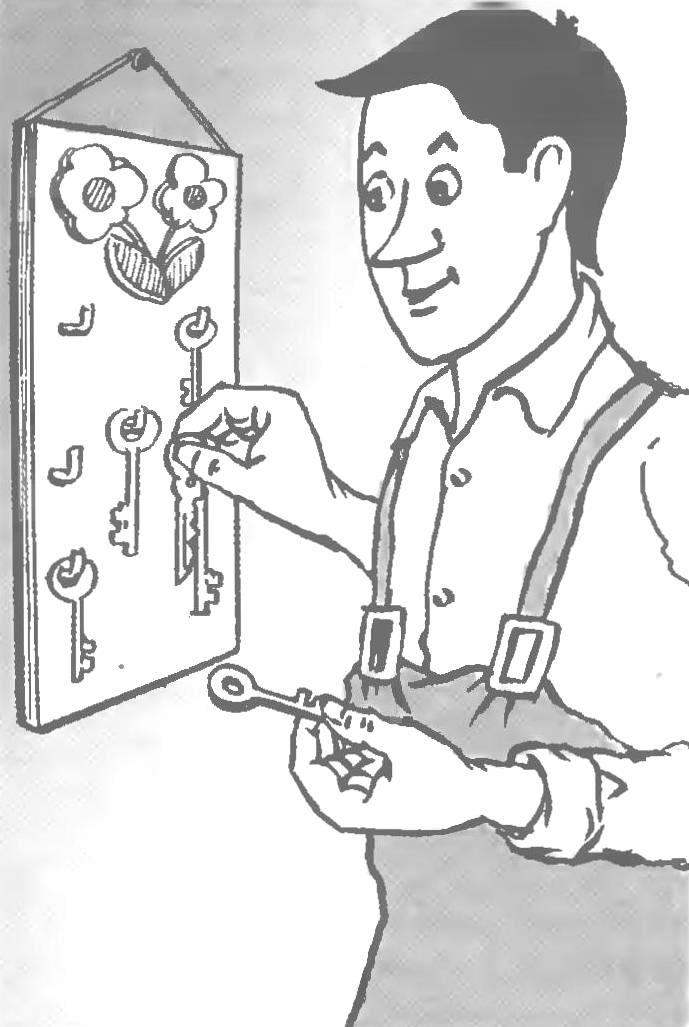 There are options pocket of the housekeeper, similar to the wallet — but it for keys that you have to carry. But in the apartment a lot of different locks, locking all the cabinets, tables, shelves, boxes up to the mailbox. Storage keys it is convenient to make a wall-mounted tablet housekeeper of boards or plywood, with hooks and decorative paintings.
Recommend to read
NUT — WEDGE
No, of course not with fire, as fire with fire as the saying goes, and... turn away. Because the wedge as the main element included in the design of the unusual wrench proposed Nikolaev...
PLUG IN A HURRY
Often in the manufacture or repair of furniture made of particleboard require dowels of circular cross section. Manually with a knife to whittle them long, and the diameter of turns of...