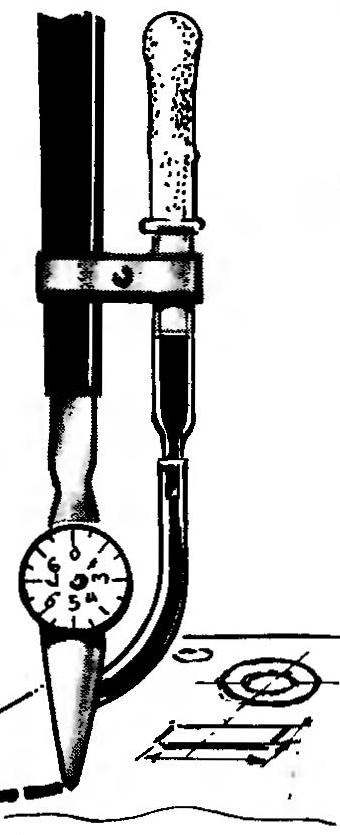 Performing of graphic works significantly faster if you add a spring reservoir for ink. Make it from medical pipette, attach it to the handle of the instrument with metal braces. So as not to crush the glass under the clamp should enclose a rubber gasket. At the end of the dropper is pushed tightly plastic or vinyl chloride tube with a diameter of 1.5…2 mm, bent so that its end is between the cheeks of spring.
P. IVANOV, Stupino,
Moscow region, Russia. .
Recommend to read
CRAB: A COLLAPSIBLE BOAT
The proposed design is a four-section, three-man boat with load capacity of 320 kg In tourist trips she, being dragged to the Bank, turns in a fairly spacious "tent", especially if you...
HOOD-INVISIBLE
For many years I am a subscriber of the journal "modelist-Konstruktor". Many find useful for themselves. Some of the ideas I use is from the column "the Club house masters", and today he...