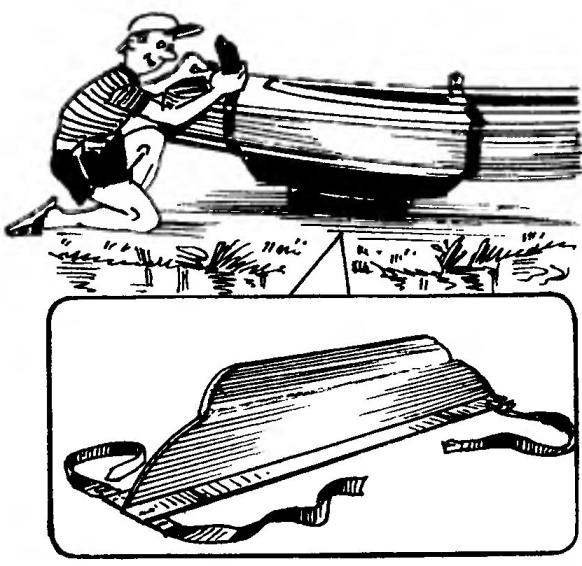 Any boat is more stable on the course, if it has a keel. But it lacks the kayak – not to fasten the keel to hull plating!
However, a kayak can be fitted with the keel, if you make it… snap the two straps.
Recommend to read
HANGER FOR AN HOUR
Sheet aluminum or stainless steel and a hacksaw is all that is necessary for making a simple hanger that will fit into the bathroom interior.   Yuri PISKUN, Donetsk
MINI-CASE AT THERMOMETER
Mercury thermometer, as we know the fragile and the contained mercury is also very dangerous. So if there is no standard paper sheath for it that will help out a makeshift rubber tip....