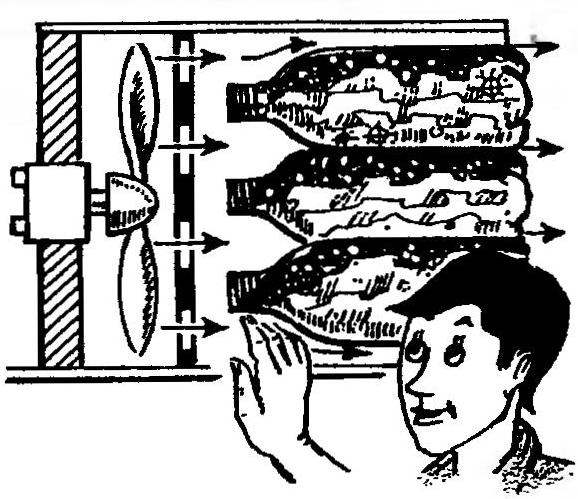 At his dacha in hot weather use air conditioning own design based on VOSTOCHNOGO fan. I was attached to his box, which is put in the supine position for a few plastic bottles of frozen in the refrigerator with water. The fan blows air between them— and it comes out chilled.
Recommend to read
IF THERE IS NO AUTOMATION
Most modern refrigerators include automatic defrosting system. In the old it is not. So every time you have to wait until melt all the ice of the freezer, and periodically pour the water...
PROTECTS TUBE
In radio and electrical appliances are often the wire is passed in a hole made in the sheet metal. Sharp edges can break the insulation and cause a short circuit. Therefore, usually in...