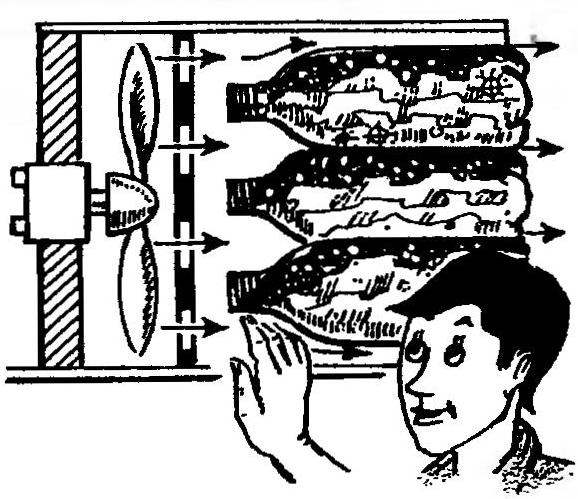 At his dacha in hot weather use air conditioning own design based on VOSTOCHNOGO fan. I was attached to his box, which is put in the supine position for a few plastic bottles of frozen in the refrigerator with water. The fan blows air between them— and it comes out chilled.
Recommend to read
ELECTROBOILER
The idea to use as a vehicle motor wheel is tempting. She became interested in members of the laboratory design of compact machines Cute Siberian branch of the USSR ninth-graders Sasha...
"DRILLING MACHINE" IN THE SHOP
No, it will, of course, is not about the equipment of the dental office on a production site. However... picture this: a dentist, firmly gripping with two hands the body of the machine...