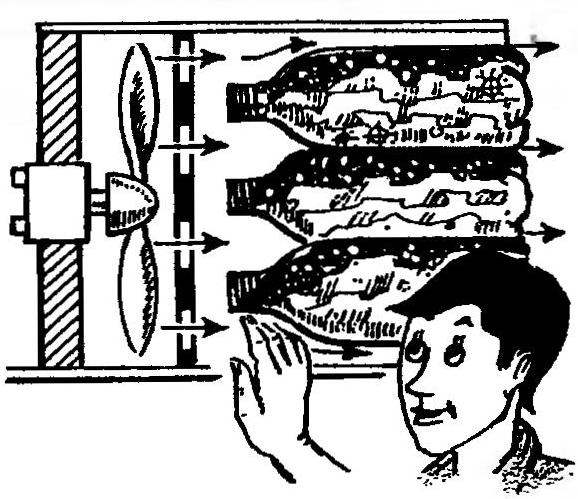 At his dacha in hot weather use air conditioning own design based on VOSTOCHNOGO fan. I was attached to his box, which is put in the supine position for a few plastic bottles of frozen in the refrigerator with water. The fan blows air between them— and it comes out chilled.
Recommend to read
"ROCKET" CLASS S-3-A
Constructed this model of the Bulgarian athlete G. Lalev — European champion in class S-3-A 1979. The case is made from one layer of paper on the mandrel Ø 17 mm, and then covered with a...
PAIRS TO ORDER!
No wonder they say that "the bath soars, bath cooks, bath'll fix it!". Unfortunately, I for many, the meaning of this folk wisdom comes too late, when the disease begins to approach the...