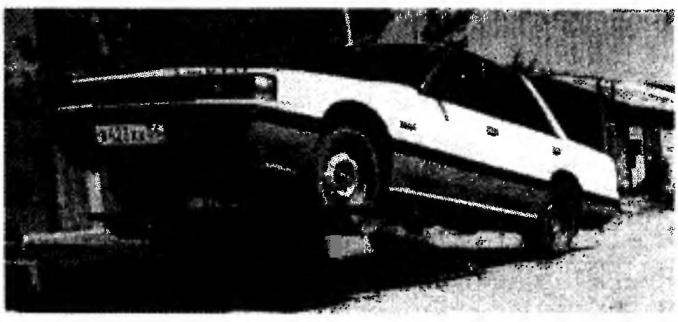 Motorists know that cars happen such failure when towing on a rope may not (when there is a fault in the steering control, brake system) or impossible (with some damage to the powertrain and running gear).
For such cases I made the tow truck. Loaded a faulty car on her partially — rolled only the front or rear axle. On the trolley can accommodate any passenger car, and transporting him at speeds up to 30 km/h.
Bogie frame is rectangular with size 700×600 mm. longitudinal beams (longerons) and "rays" of the triangular drawbar I made of steel channel No. 6.5 size 65x36x4,4 mm with a parallel internal flange edges. The connections of these parts on the top and bottom reinforced welded plates of 6 mm thickness frame Cross-beams (traverses) from channel number 5 (they go in between the shelves of the spars). At the convergence of "rays" of the drawbar thereto with butt welded steel 10 mm plate dimensions 70×70 mm with Central hole diameter 28 mm for earring stud traction device.
Coupling in the form of earrings was chosen because according to the rules of the road as a towing vehicle can only be used in a vehicle having a load capacity at least 1.5 times greater than a towed car. And these machines are usually equipped with a tow bar, or special eye.