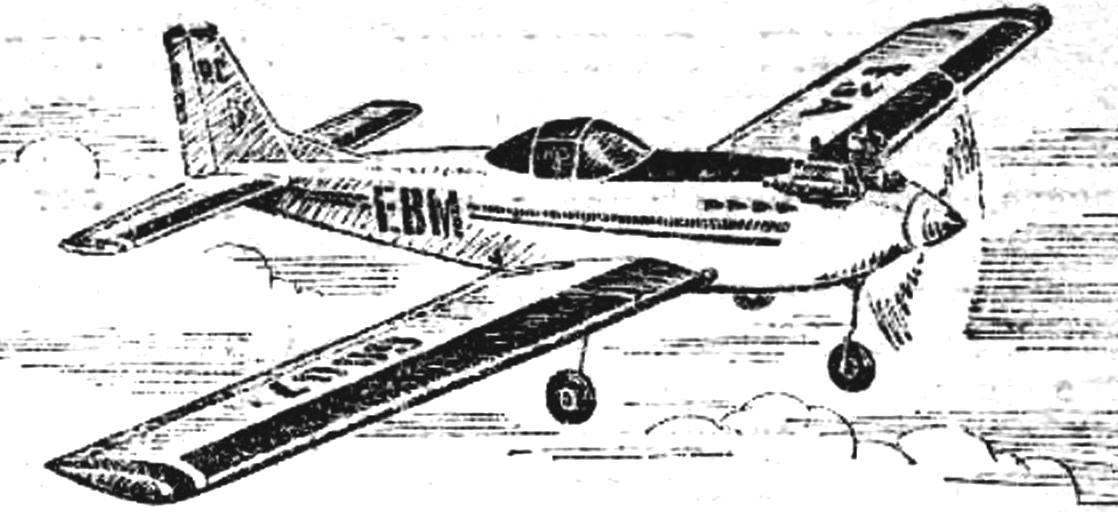 For eight years I worked as a head of the aeromodelling circle at the station of young technicians in the city of Kiselevsk of the Kemerovo region. Himself in his spare time build a radio controlled model aircraft class S3A. I will provide the fellow training model aircraft aerobatic model.
I have developed a model designed for the novice "pilotaggio" she is easily controlled, performs most aerobatic maneuvers: loop the loop, barrel and others. To run it, despite the relatively higher wing loading — 70 HS/DM2, even with hands. High aerodynamic qualities allow the model to plan with the engine off.
On the model of the installed equipment "Novapro-3". Left the channel involved in the Elevator, the middle one on the rudder, and right ailerons. When using the "Suprone" you can control the speed of the propeller.