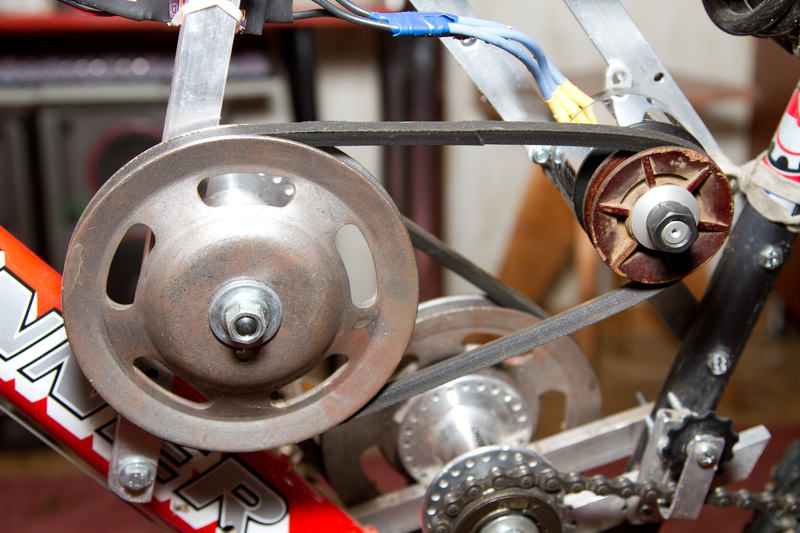 It all started last year when I became increasingly commute to work by bike, because the expectations in the automobile crowd, after work, the moment of arrival home began to strain more and more. Trip from home to work took time almost as well as by car. But given the fact that the road passed a large part of the roads where there was practically no movement of cars along the coastal strip of the reservoir and picturesque alleys, which was carried out in the morning warm-up sport-oriented people, and the shore was decorated with a yawning fishermen with fishing rods – Cycling brought also moral satisfaction from watching everything happening around.
The only downside, clouding the trip to work was a slide, a length of about 300 meters with a fairly steep ascent, at the entrance to which had to drop to lower gears and applying considerable effort. The result was not a comfortable state before the working day in the office.
The idea was born to equip your bike engine, which would help in difficult moments. Studying quite a lot of videos on YouTube, forum site endless-sphere.com and other resources about electrification in the home bike the mind has formed a picture of the task. It remains only to implement.
The idea of buying a ready-made set with a motor-wheel front-drive seemed to me trite simple, and also for two other reasons: small developed power (500 W) and high cost – was not in her favor.