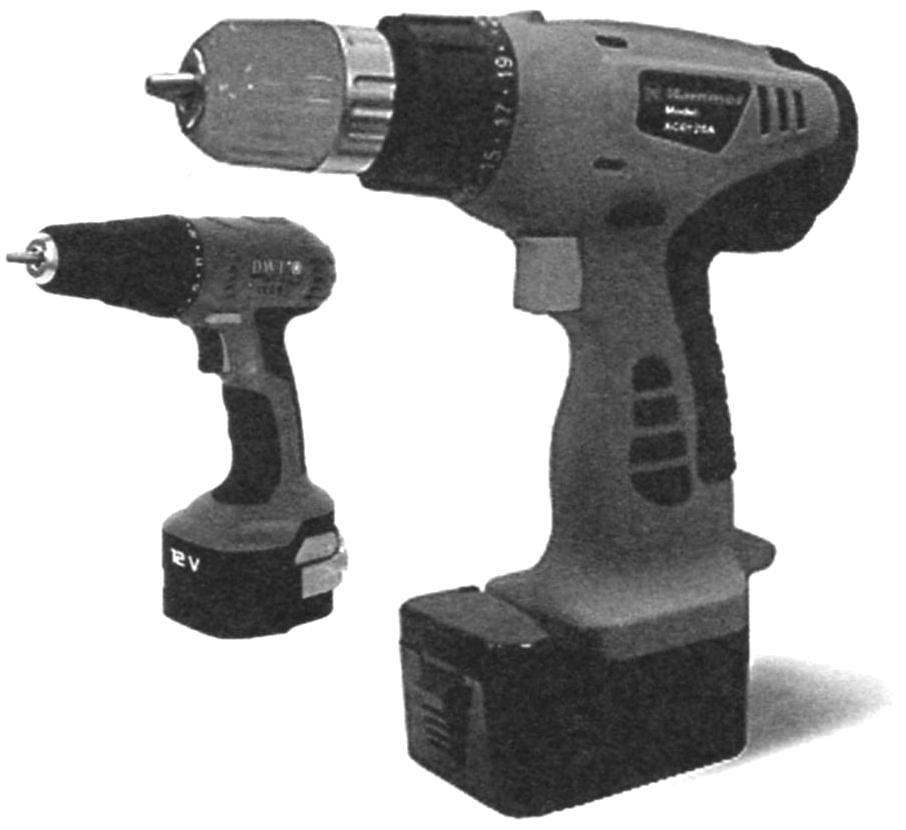 After a few years of correct operation your drill is the drill started to "MOPE" – ends quickly charge the battery (battery), has to be frequently charged, and for this to interrupt your work. Losing battery capacity is inevitable with heavy use (depends on the amount of discharges-charges) and over time. By the way, if the drill is rarely used, the battery capacity is also reduced by itself (especially if it is stored uncharged), and a year later, may be reduced by a quarter or more. But in many cases, this occurs prematurely because battery other dangers face. So, it will inevitably deteriorate if you apply the tool when the ambient temperature is below 0°C and above +50 °C and in rainy weather and damp conditions, especially if spilled into the water.
One of the main reasons for the gradual loss of capacity – sulfation, that is oxidation within the element. All this leads to an increase in its internal resistance and, consequently, unfit the latter for use in the screwdriver. Such a fault can be detected even visually after disassembly battery case screwdriver: corrosion or sulfitation will have gentally powder on the surface affected by moisture even after drying will not work normally.
Determine, lost if the battery capacity (the battery can be called a block, as it is considered non-separable), it is possible without "opening", and without instruments: serviceable when charging is heated slightly to about 30 °C, and lost capacity is quite noticeable to the touch – up to 50…60 °C.