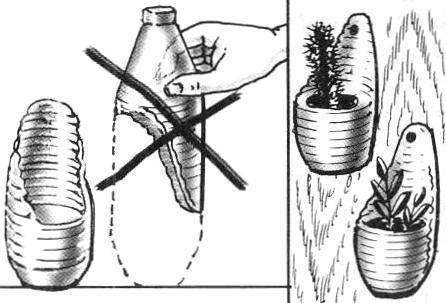 Large plastic bottles of drinks less thrown away, but are increasingly used for various craft projects featuring eye-catching appearance and good quality material. Here's another option for their use on the balcony or in the country as a planter for flowers. How to do it — it is clear from the figure.
Recommend to read
THE SOUND WILL BE LOUDER
In order to obtain a sound signal of high power (10 - 20W) from the simple Assembly of a sound generator, does not require complex amplifiers WOOFER. The generator on the popular chip...
FIDO — HOMEMADE BOAT
If you use our drawings and build this lightweight Dinghy roomy, believe me, will not regret it. The dimensions of the boat — 2,3X1,3X0,4 m and a weight of 32 kg. To build the best...