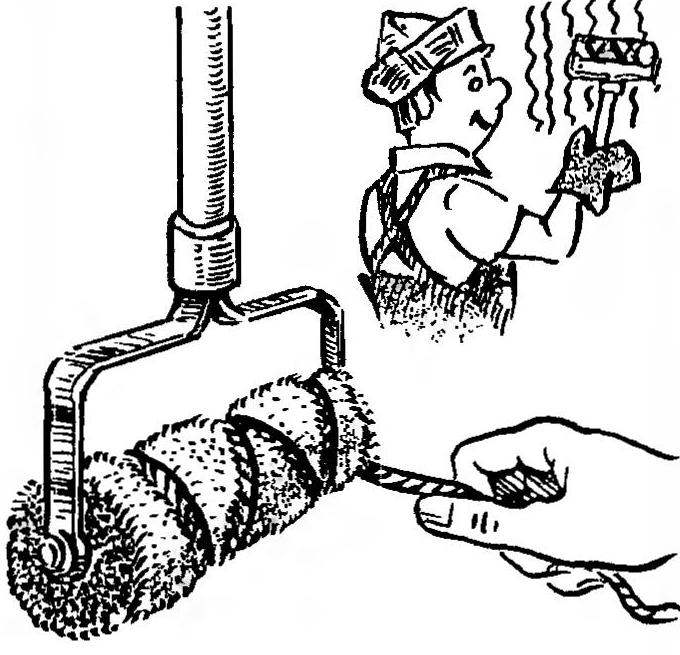 When painting with a roller you get a good smooth surface, often even better quality than that made with a brush. However, if you need the same brush to hold the winding "tracks" with the aim of obtaining a decorative pattern. To achieve the same roller, its surface is enough to pull a cord and the picture painted surface will be more interesting.
Recommend to read
ABOUT VANT-POTENSAC AGAIN
In the manufacture of sailboats on a small scale a lot of work goes into the production of the most likely guys-putenkov. A method of simplified simulate these parts and nosing integral...
RINGS? HOW MUCH YOU WANT!
Recently become popular to seal packing rope bandages, and rubber bands — quickly and conveniently. But where to get them, and even of different diameter? There is nothing easier. Cut...