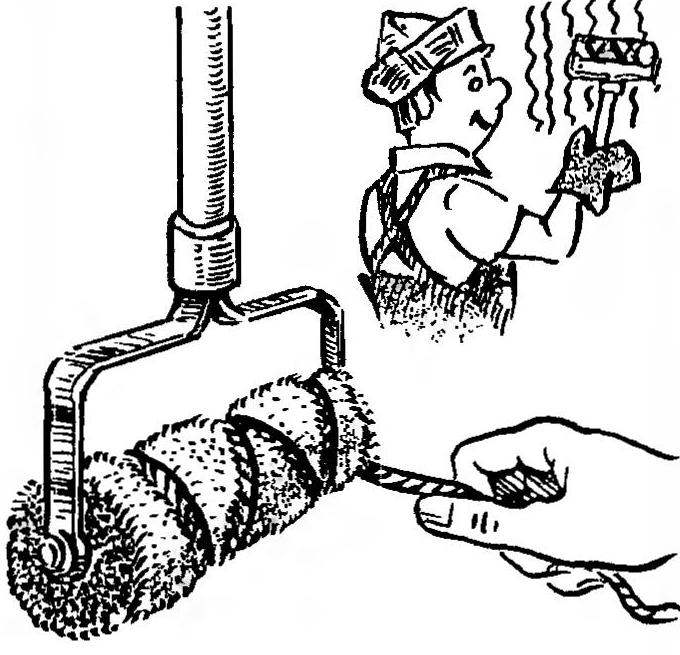 When painting with a roller you get a good smooth surface, often even better quality than that made with a brush. However, if you need the same brush to hold the winding "tracks" with the aim of obtaining a decorative pattern. To achieve the same roller, its surface is enough to pull a cord and the picture painted surface will be more interesting.
Recommend to read
Electrical twin-engined
Increasingly, we receive letters from readers describing flying models, which instead of internal combustion engines operate motors of different systems. This is quite natural and...
LARGE IN THE SMALL
— All big things in life starts small. And it's small already in your hands. Because you see a little further and a little deeper than your peers. Do not forget that in any work the main...