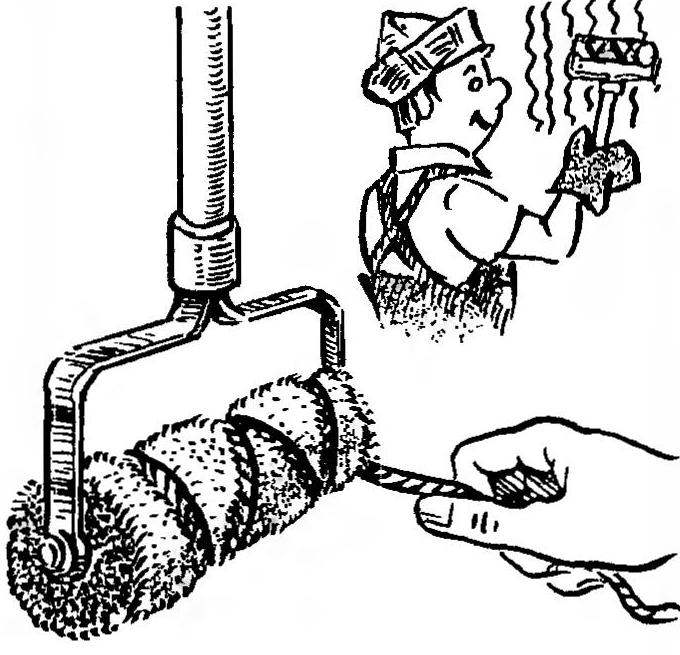 When painting with a roller you get a good smooth surface, often even better quality than that made with a brush. However, if you need the same brush to hold the winding "tracks" with the aim of obtaining a decorative pattern. To achieve the same roller, its surface is enough to pull a cord and the picture painted surface will be more interesting.
Recommend to read
THE "HOOK" OF THE PAINTER
You paint the fence for the first time or renews oblasti — in any case, the work is time-consuming in itself, but still every time you bend with a brush or roller to the container of...
BATH BRICK
When performing masonry for good adhesion of the bricks with a solution good the contact surface of the pre - "primed"—to immerse at least for a few seconds in the previously prepared...