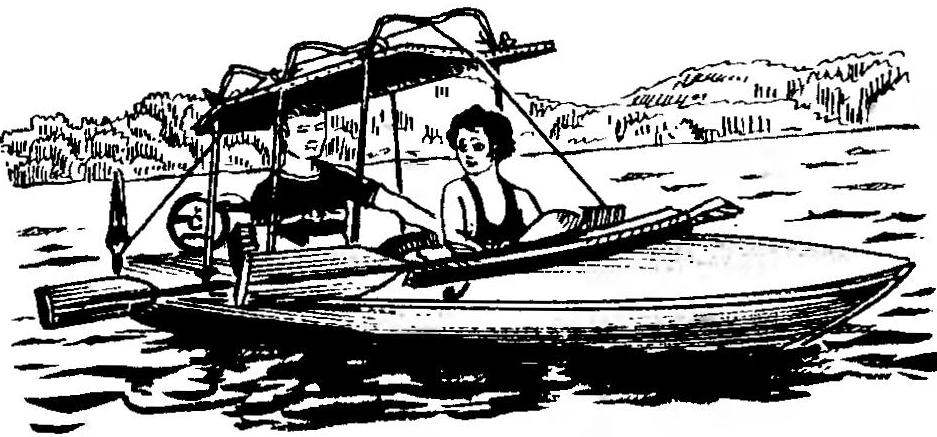 Lightweight foam Mat that tourists usually take to sleeping in a tent can serve as a roof of a canopy for kayaks, covering travelers from the hot sun or rain. The rug is hung on wire racks installed on the bulwarks of the boat and fixed with rope stretch from the stern to the bow of the kayak.
Recommend to read
CONTACT — THE CONTACT!
Motorists know that if a car a long time not to use the battery terminals to prevent oxidation must be removed, and the open contact of the battery terminals to isolate. The easiest way...
"UMBRELLA" IN THE GARDEN
A kind of umbrella made of sharpened timber th a plywood "roof", will help protect the tomato seedlings from hot sun or a sudden hail.