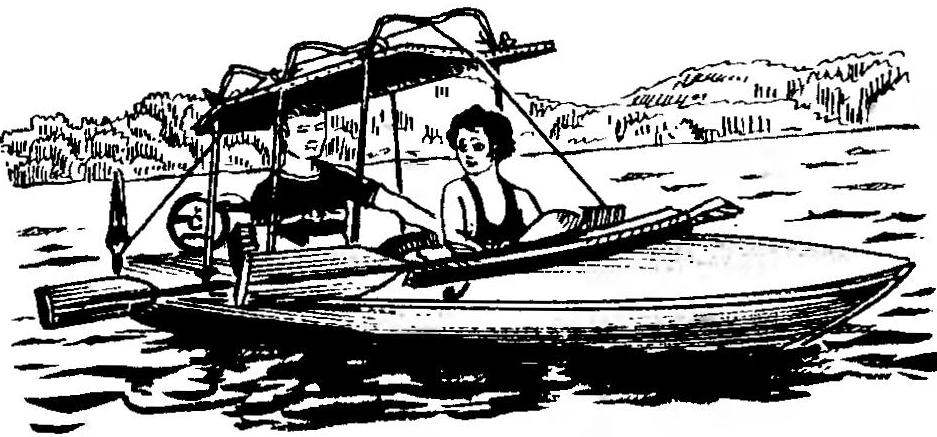 Lightweight foam Mat that tourists usually take to sleeping in a tent can serve as a roof of a canopy for kayaks, covering travelers from the hot sun or rain. The rug is hung on wire racks installed on the bulwarks of the boat and fixed with rope stretch from the stern to the bow of the kayak.
Recommend to read
THE EVOLUTION OF THE BIAXIAL
From the history of the tram car. The fact that on the tram lines of the country "standard" rolling stock occupied by the end of 1930-ies a dominant position, does not mean that he was...
FIAT-600
In the early 1950-ies of the countries of Western Europe is flooded with a variety of subcompact cars: Germany — Heinkel-Kabine and Zundap Janus, France — Citroen 2CV, England — Mini,...