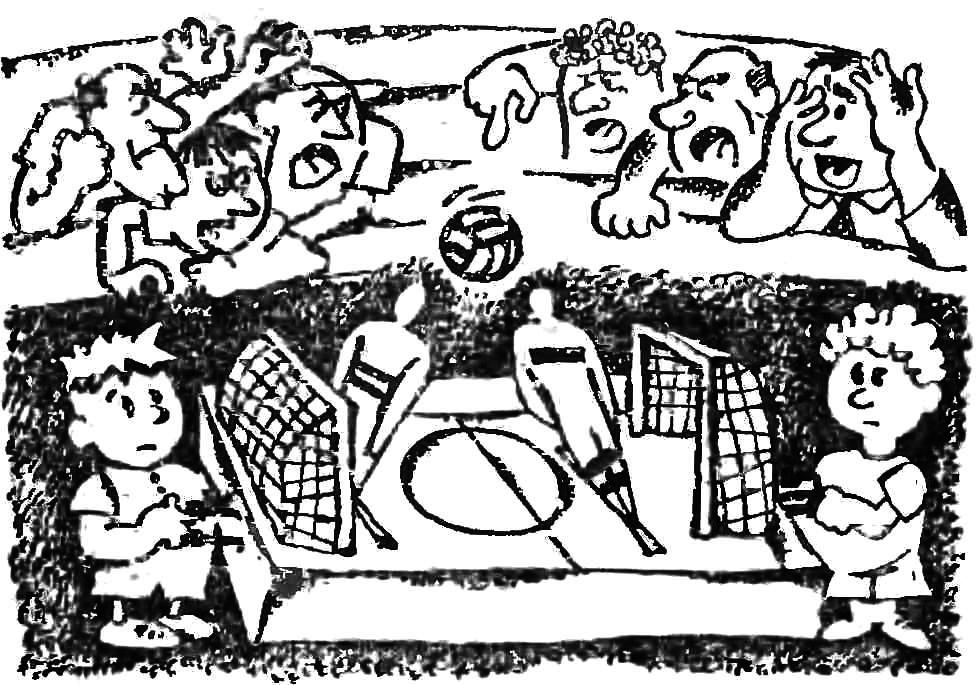 the Base game (see Fig.) — plywood the size 1160x580x20 mm. it is manufactured and side walls with a height of 160 mm. In the walls of drilled holes through which will pass the rods, "control" players. The design is held together with glue and screws, and the corners are strengthened by metal squares. The ball did not linger in the corners, glue them into triangular wedges.
The rods for play, which are filled with figures of athletes, made of a thin metal tube O 10 mm Handles can be manufactured of wood or use a plastic tube with inner O 10 mm
The holes in the side walls of the rod are made according to their outer diameter. On the opposite wall for each stud mounted bearing: flange with welded tube, which will dvigatsya rod.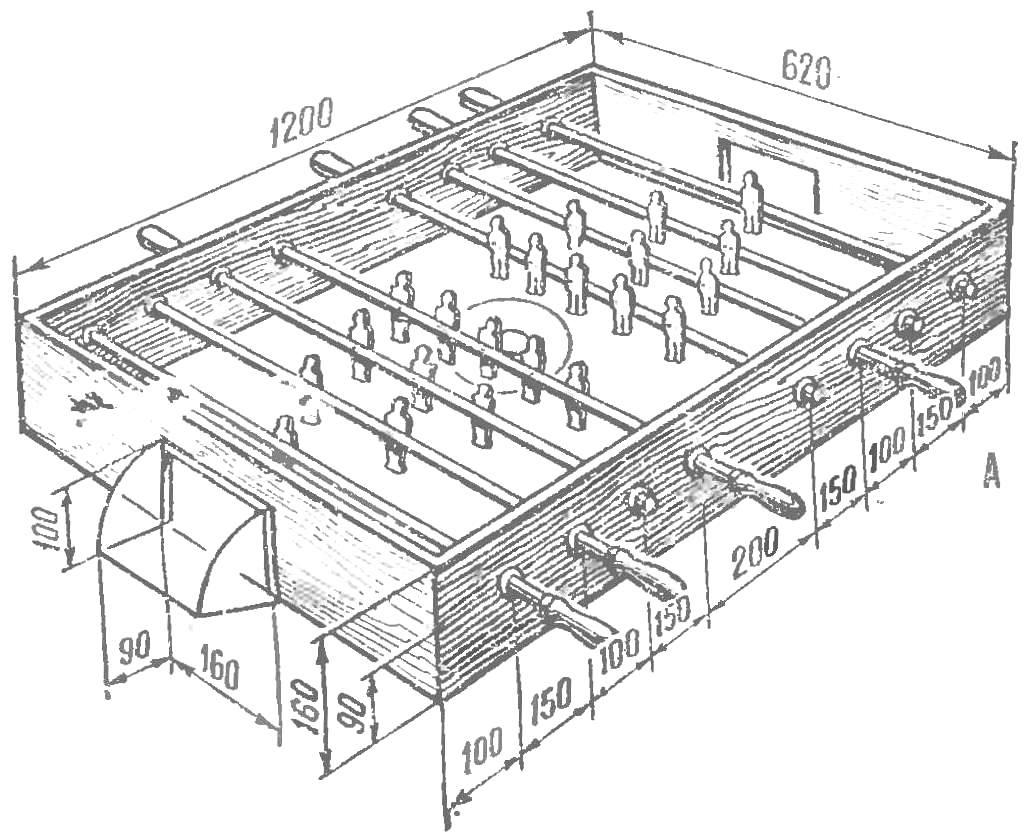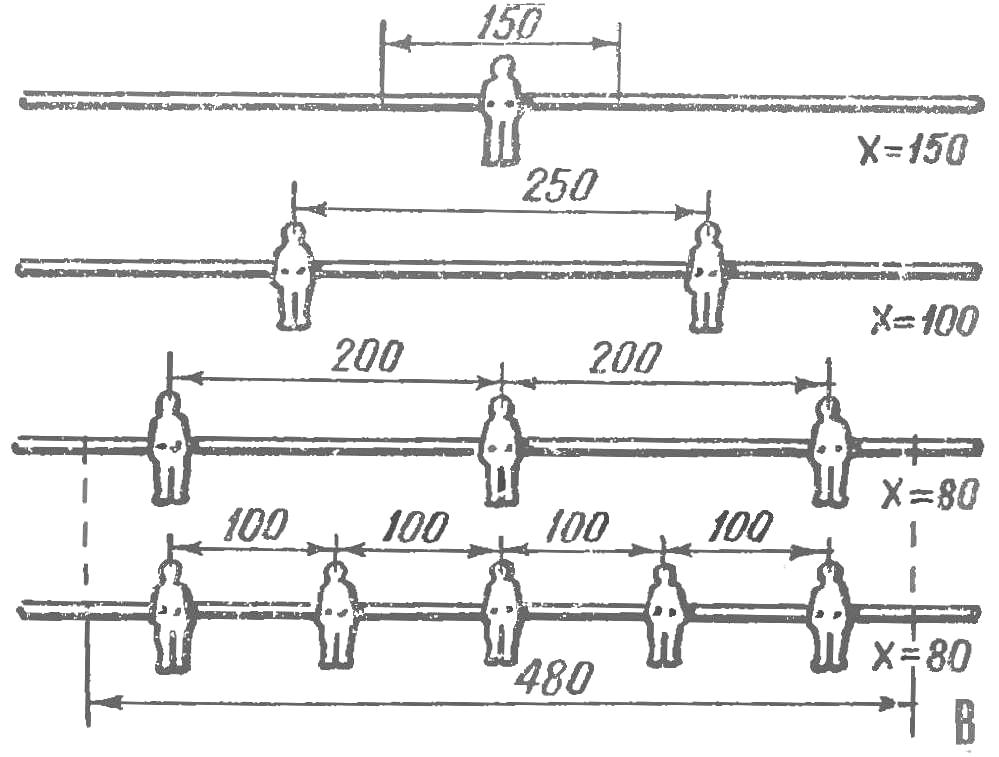 GENERAL APPEARANCE AND ELEMENTS of the GAME.
— playing field; a control rod bearing: 1 — bearing, 2 metal plate, 3 — tube, 4 — pin, 5 — plastic sleeve. 6 — felt ring, 7 — ring-limiter; — the placement of players: 1 — line goalkeepers, 2 — defenders, 3 — Midfielders, 4 — forwards. X — distance of longitudinal motion of the rod.
Each rod has a limiting ring made of plastic; the distance between it and the wall will determine the lateral movement of this number of players.
The figures of the players make from plywood 5mm thick and attach them to the terminals with M3 bolts.
Gates can be made of iron or dimensional wire O2 mm wire mesh.
A soccer ball is a wooden, rubber or plastic ball O 25-30 mm.
Recommend to read
FILTER BOTTLE
When the faucet suddenly begins to run cloudy or rusty water, and a filter for cleaning the house is not then so off the cuff can be manufactured from readily available materials,...
MODELIST-KONSTRUKTOR 1983-03
CONTENTS: Organizer of technical creativity V. KNYAZEV. Depot, which they choose V. MAZANCOWICE. General reserve transmasha" Public KB "M-K" P. ZACH. "Motorcar" — the city...