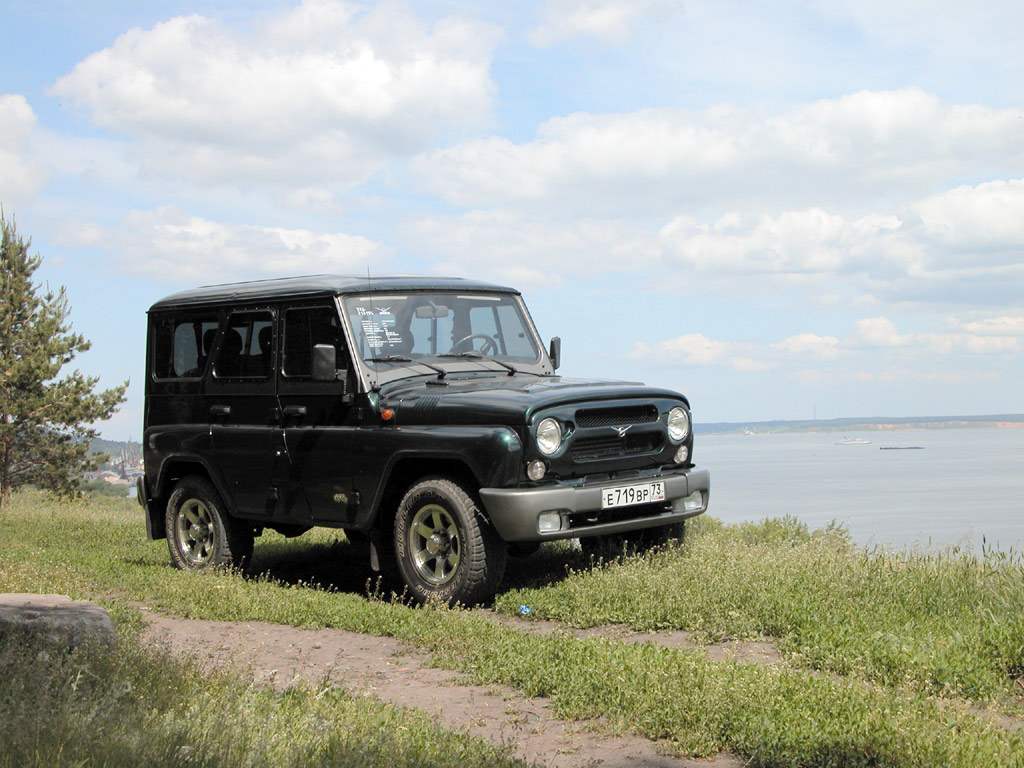 Ulyanovsk automobile plant has started to update the model range of cars produced in the First stage of this event was the release of the car UAZ HUNTER ("Hunter") is an honored veteran of the UAZ-3151 is better known under the name of UAZ-469.
When the external similarity UAZ HUNTER UAZ-469 is an almost new machine. The main changes concerned the chassis. A completely redesigned power unit — a HUNTER equipped with a fuel injected 2.7-litre engine that meets the Euro-2. Instead of the four-point engine mount applied more progressive three-point — it significantly reduced the noise and vibration of the motor. Refined cooling system it is equipped with an aluminum heatsink with high efficiency Is archaic lever clutch on the Rover appeared more modern diaphragm. The power unit is equipped with a new 5-speed gearbox and transfer box with helical gears.
The car has a new main gear type "Spicer" with one-piece sump and the front axle is equipped with new constant velocity joints such as "Birfield", which has twice as much resource than the former For everything, the front wheels got instead of the drum-modern disc brakes, and steering gear — steering of national design.
Serious alterations were subjected to the machine Plant managed to significantly reduce cabin noise due to additional sound insulation; the door has double seal, the Salon is equipped with modern comfortable seats with all the adjustments.
UAZ HUNTER: the engine ZMZ-409 a working volume of 2.7 liter capacity of 132 horsepower, and the front suspension — coil springs, transmission — five-speed up to 9 people.
Recommend to read
MUSHROOMS – IN THE HALLWAY
It's nice to try fresh mushrooms in the depths of January. You can collect them at any time of the year, if you build champignones. Externally there is a double wardrobe with size 2130 X...
THE REBIRTH OF THE "HARD" ROCKET PLANE
First the model of similar schemes appeared in the all-Union competition in 1982. With them were athletes from Moscow. But at the time of competition for soft raketoplana the type of...