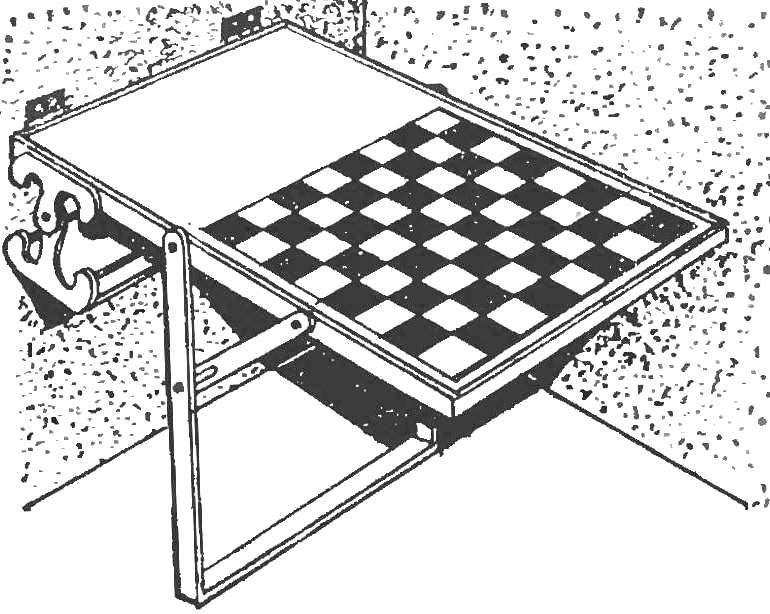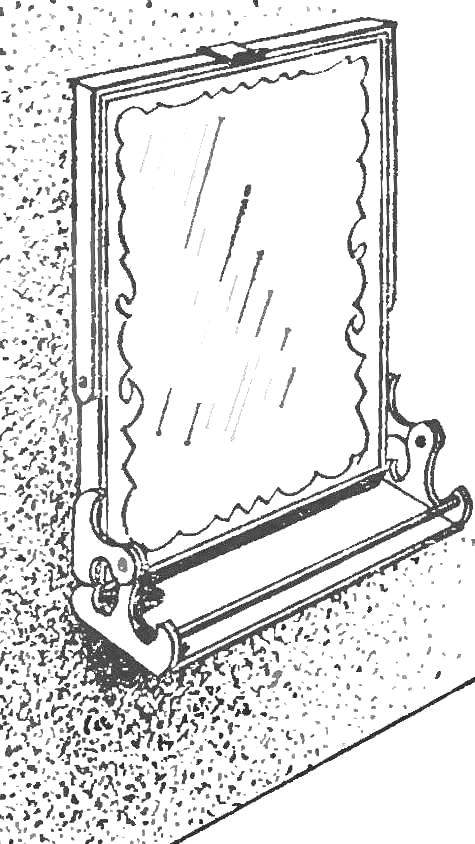 Modern small apartment is not always possible to place it with all the furniture that you feel necessary. Here, say, chess table — the place is quite a lot, is used relatively rarely. If you make it in our drawing, the "one shot kill two hares": to create a "chess area" and a dressing table.
Structurally, the table mirror is a Blockboard thickness of about 16 mm and attached on one side of the mirror and on the other hand, a sheet of plywood with a chess Board. The frame is cut with a jigsaw from a sheet of aluminum. The front part is suspended, it allows her to constantly keep a horizontal position.
A support table will serve as a U-shaped bracket constituting part of the frame of the mirror. Fixation is carried out by folding strips.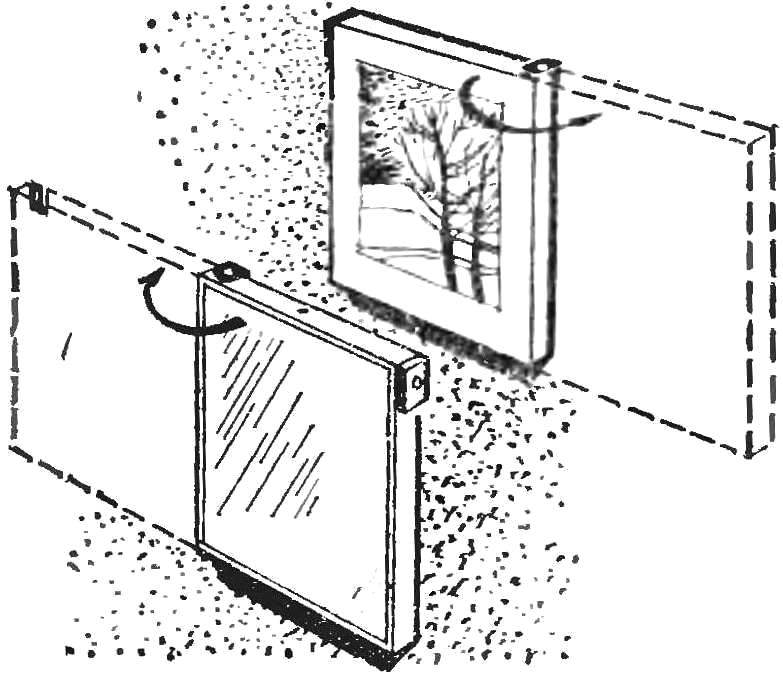 The table attached to the wall on two card loops.
Another option transformable "furniture" mirror, it is painting, photography or printmaking. Do not always want to hang a mirror, for example, in the living room and the thing is, this is sometimes necessary and there. Well, a print or picture on the wall is always appropriate. To combine these items is very easy: you simply attach to the mirror the picture and hanging it on two hinges to the wall. Magnetic latches can capture the structure in both positions.
Recommend to read
"WELL, HARE, WAIT!"
With all the abundance of modern toys for children from a variety of soft to various Electromechanical and even RC — the kids are still popular favorite, and the simplest, especially if...
ENTRANCE HALL: MODEST AND BEAUTIFUL
Not every house entrance hall allows the use of the proposed trade options wall-wardrobe: they tend to be designed to a spacious hallway. At the same time, even in a small hallway it...