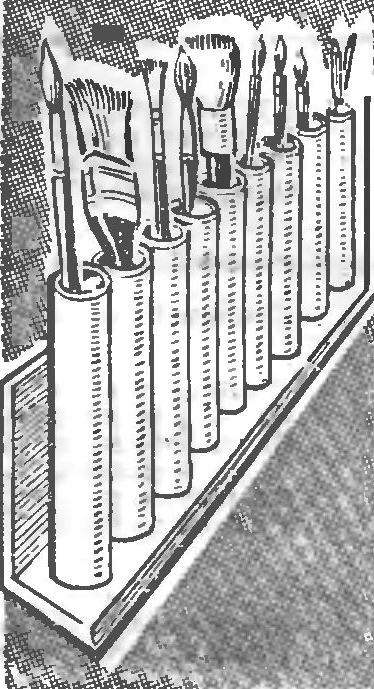 This series of tubes, mounted together, storage for brushes of a painter or modeller. To the plastic base, cut the plastic tubes or similar containers under the shampoos and other detergents is not a problem. Stick them side by side with the help of glue "Moment", get a cage that can be placed on a shelf, desktop, and even hang it on the wall.
Recommend to read
THE PARTICIPANT OF TWO WARS
An Italian bomber FIAT BR.20 Cicogna. Italian aircraft FIAT BR.20 Cicogna (Italian. — AIST), created in the prewar years, engineer, Celestino Rosatelli, differed from the other...
ON TAKEOFF – A ROCKET PLANE
We offer our readers a model class S4B (raketoplan) designed by the famous Soviet athlete A. by Karapinar common aerodynamic configuration "duck". She translates from planning mode to...