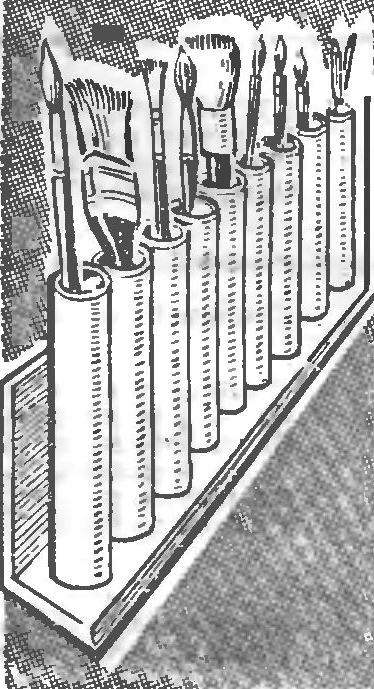 This series of tubes, mounted together, storage for brushes of a painter or modeller. To the plastic base, cut the plastic tubes or similar containers under the shampoos and other detergents is not a problem. Stick them side by side with the help of glue "Moment", get a cage that can be placed on a shelf, desktop, and even hang it on the wall.
Recommend to read
"ETERNAL" BRUSH
Commercially available brushes have durable plastic pile, and cover with the mounting node of thin plastic is weak. To extend sluzby brush, you need the screws to install the metal...
THE "HOOK" OF THE PAINTER
You paint the fence for the first time or renews oblasti — in any case, the work is time-consuming in itself, but still every time you bend with a brush or roller to the container of...