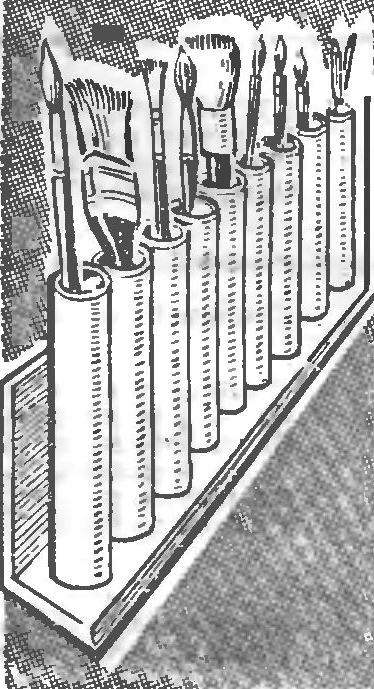 This series of tubes, mounted together, storage for brushes of a painter or modeller. To the plastic base, cut the plastic tubes or similar containers under the shampoos and other detergents is not a problem. Stick them side by side with the help of glue "Moment", get a cage that can be placed on a shelf, desktop, and even hang it on the wall.
Recommend to read
VASE IN THREE FLOORS
In fact, the "floors" can be very different, as well as the selection of plates and saucers, depending on the purpose: fruit, berries, candies. It is important that all suitable options...
ON THE TABLE IS… MACHINE
At first, like most beginning hams, mounting holes in printed circuit boards, I drilled using a universal tool — drill. But as it turned out, to produce a small hole (diameter less than...