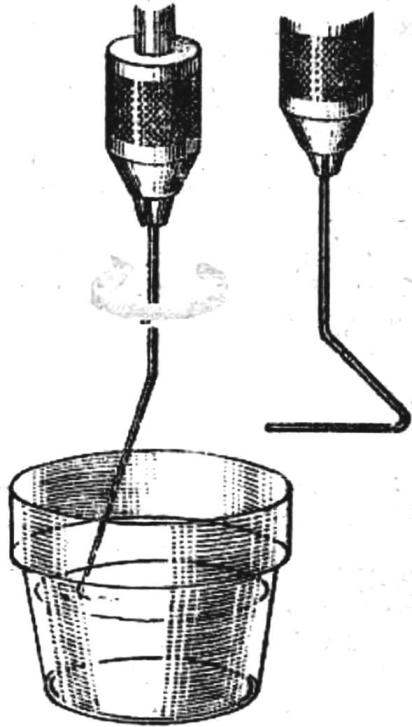 From the thoroughness of mixing epoxy resin with hardener and plasticizer depends largely on the quality of veclachi. If mix components in the traditional way with a wooden stick — then the operation will have to spend at least 15 min. Much faster things will go if you take our advice. Two-three-millimeter wire lignite simple loop, insert it into the drill, dip the nozzle of the resulting, mixer to the mix and in a few minutes the resin will be thoroughly mixed with the other components. The same method is good to use and when mixing casein glue.
Recommend to read
COMPACT AND CONVENIENT
A year ago, and the compilation of materials on furniture for the baby, was told about the table-the bedside table, which also hosts all the "dowry" baby. Taking up minimal space, this...
FLOWERBED WITH FOUNTAIN
On March 8, at the holiday table with the whole family dreaming about summer red: it would be good for the plot, in the garden-the garden to break a flower bed, but the other is to build a...