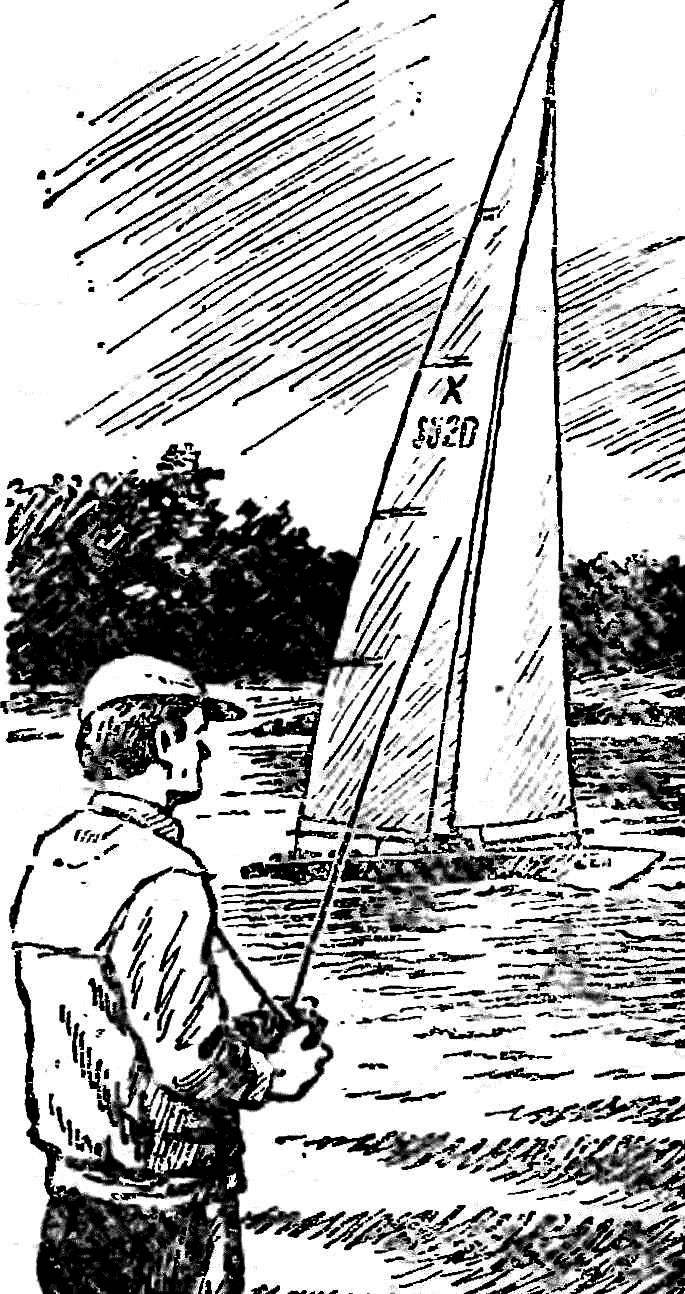 Modern rules are open to athletes ample opportunities fast and seaworthy yachts class F5Х. The latest trends of the industry that arose in the design of the high speed of these yachts, the latest advances in technology and the use of new materials — all embodied in the design of RC sport model.
When the conditional measurement area 0.75 m2 actual area of the sails in the class F5Х today can exceed 1 m2, when the mast d of 19 mm and a height of 2.5 m sail area reaches 1.4 m2. The use of such materials as Kevlar, carbon fiber, and the transition to vacuum forming technology allow us to create a model of minimal displacement of 8.5 — 9 kg ballast weight 6 kg.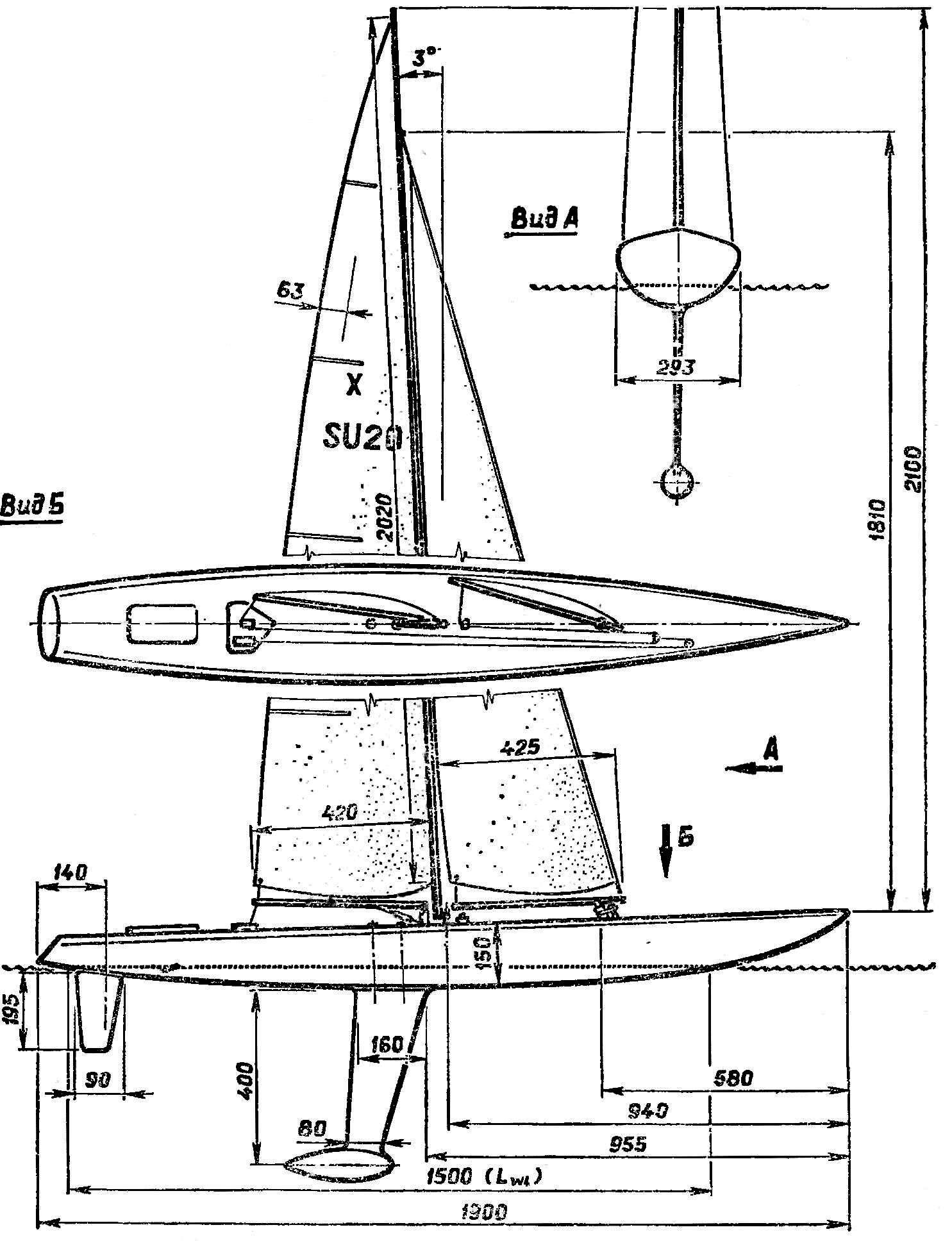 RC model yachts F5Х
These are the main parameters of the most perfect models of yachts. What are the possibilities of further improving the ride quality? To understand this, consider a model that showed the best results in the championship of the USSR in 1985.