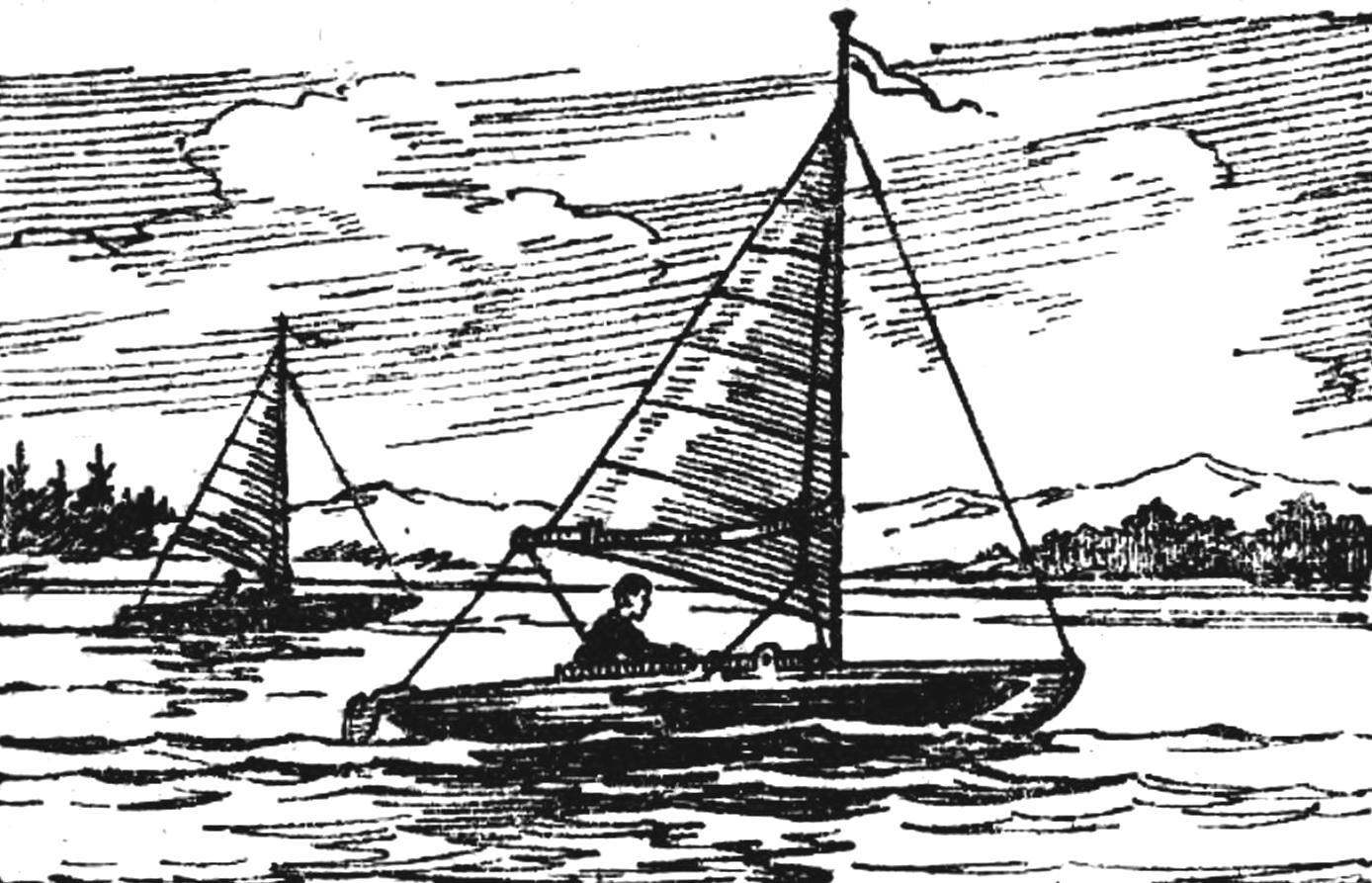 the Conversation today will focus on the sailboat of a new type — light weight, affordable and versatile vessel-trimaran, which portable travel paddle with a soft shell. The merits of such a lot of trimarans, and one of the most important is the low cost of the kayaks and additional sailing arms. In addition, such a vessel do not require hospital car Park on the shore — enough and the mezzanine in the apartment; to deliver the same trimaran to the water is possible even on public transport, not to mention the train.
Well, if you also get a good tent in terms of comfort journey in the trimaran will be little different from staying in a floating cottage. It is worth noting: tri-speed reaches 15 km/h, which is commensurate with the capabilities of the yacht and the safety of navigation higher than in a light Dinghy. The latter is essential if you prefer to relax on the water with the family.
We will show you some simple trimarans like "swift" that have been developed specifically for those who first gathered to become the owner of a sailing vessel.
Each trimaran from a family of "Swifts" has only one sail, the mainsail, that is, applies to vessels with weapons type cat. Its mast is supported by forestay and two guys, each of which forks at the bottom and fastened to two cross beams of the bridge, allowing you to evenly distribute the load between them. Beams lying on the bulwarks kayaks; located on the front steps — he rests the heel of the mast. At the ends of the beams installed inflatable floats with a volume of 20-100 l in oilcloth, reinforced stringers fairings.