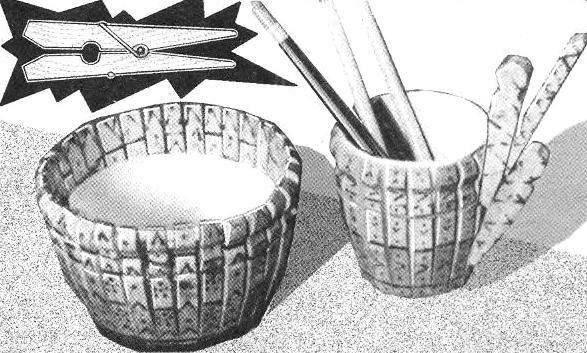 Modern machine wash with spin cycle does not require hanging of underwear in the yards as before, with the use of a large number of pins. But they are made of good wood. If the need for them has disappeared — you can find them another use. For example, the decoration Board of bowls and other vessels, as shown in the figure.
Recommend to read
BALCONY DRYER
To quickly dry the washed linen, the hostess usually hung out on the balcony: comfortable but not very aesthetically pleasing. However, drying underwear will not be visible from the...
SCREW TIGHTLY
In cases when you want to prevent turning of the screw, screwed into a Board or plywood, I use a very simple way. Of stiff wire or a nail, whose diameter corresponds to the width of the...