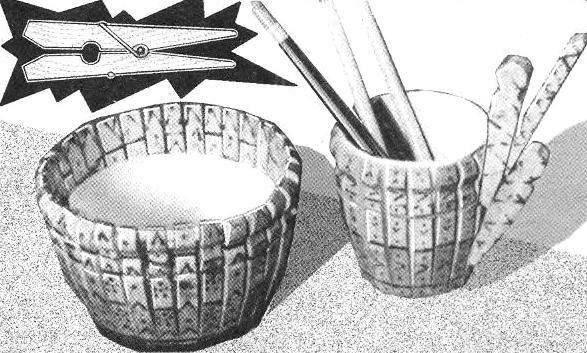 Modern machine wash with spin cycle does not require hanging of underwear in the yards as before, with the use of a large number of pins. But they are made of good wood. If the need for them has disappeared — you can find them another use. For example, the decoration Board of bowls and other vessels, as shown in the figure.
Recommend to read
"CLAMP" THE BINDING
This files most often prescribed magazines sutured, piercing a few hole and tie them with lace. Offer a more simple method, take two identical slats on the size of the log the drilled...
THE CURVING BRANCHES OF SIR KISA
We left Britain in the midst of the "great war" as it was called by the British the First world war. Pretty pinched with German "u-bots" merchant fleet. But with huge military, which now...