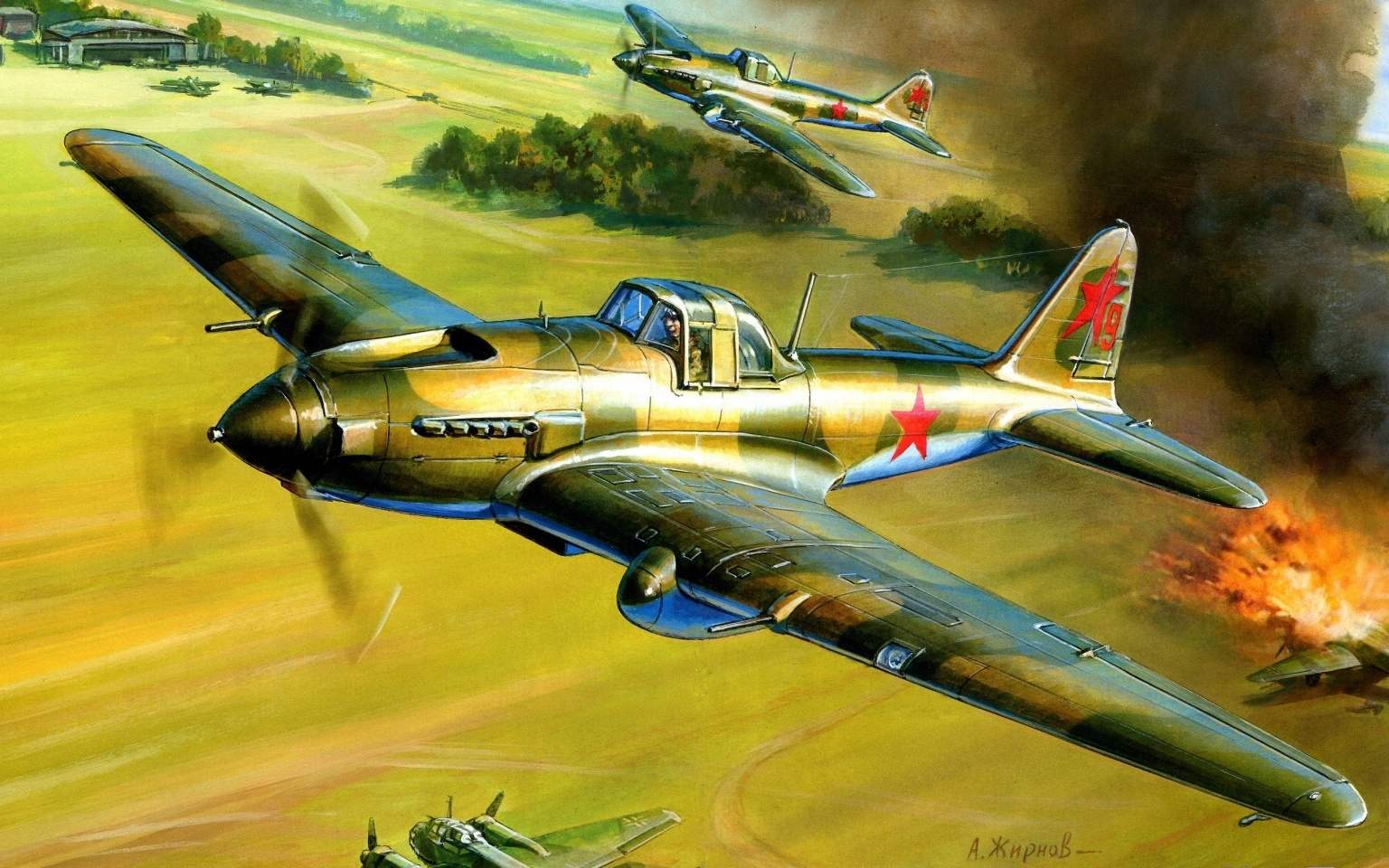 The mass of the aircraft during the great Patriotic war. About this attack was described in a "M-K" № 8 in the article "Tanks are attacking from the sky…". There is printed and his drawings. In this issue of the magazine we finish the publication.
The basis for the development was a General type of aircraft from conceptual design, provided to us by the KB Ilyushin. Especially for modelers workers KB, indicating typical errors in previously published drawings of the Il-2, said that in all modifications of the attack corner of the wing (in plan view) at every sweep should only be elliptical, fairings chassis is asymmetrical, the sixth (short) pipe should look to the side to indicate instead the fuselage skin. On a single-seat version of the aircraft was mounted reflex sight PBP-1, double — sight PV-1 with the sighting of the sight lines on the windshields of the cockpit canopy and the fuselage.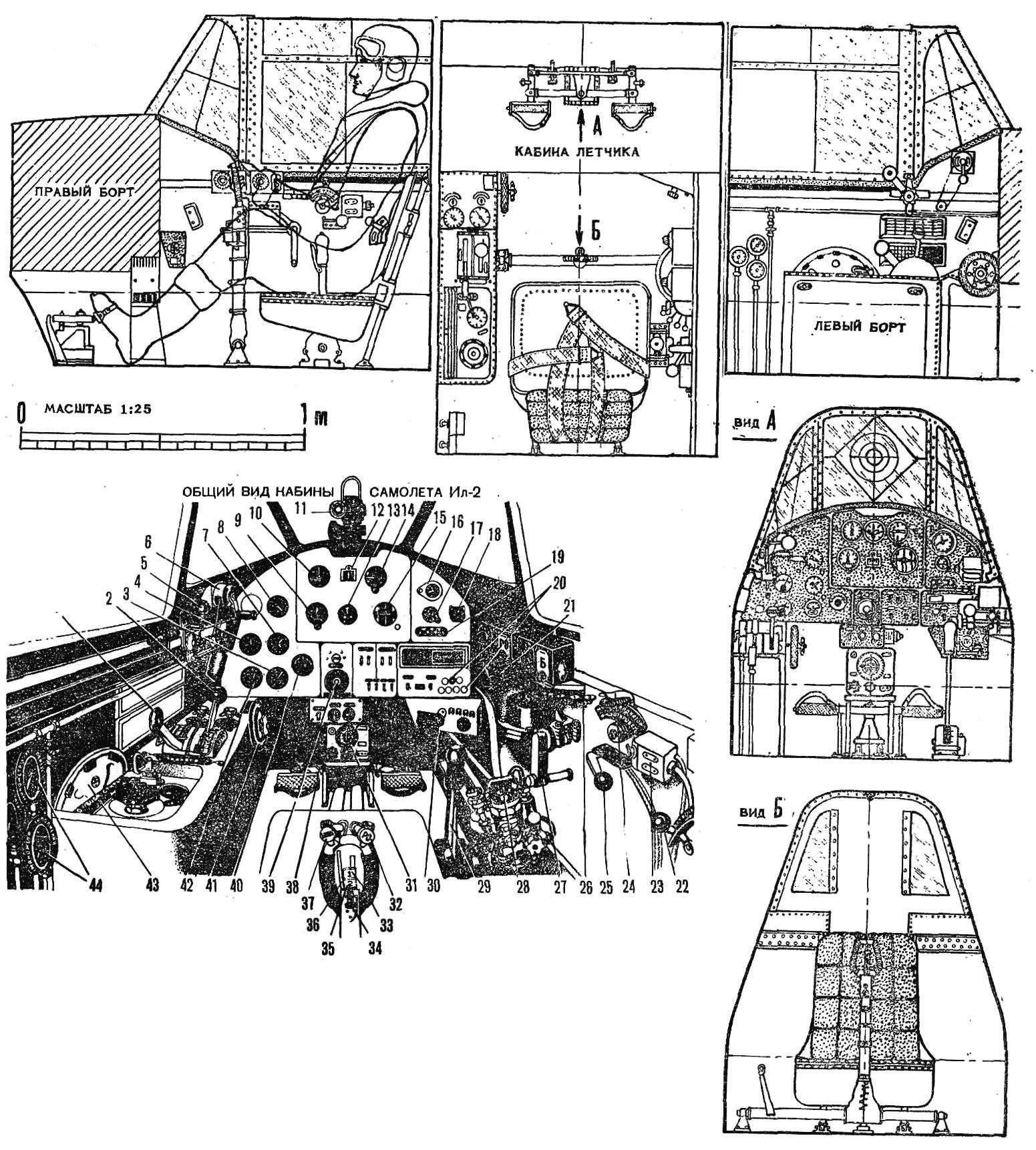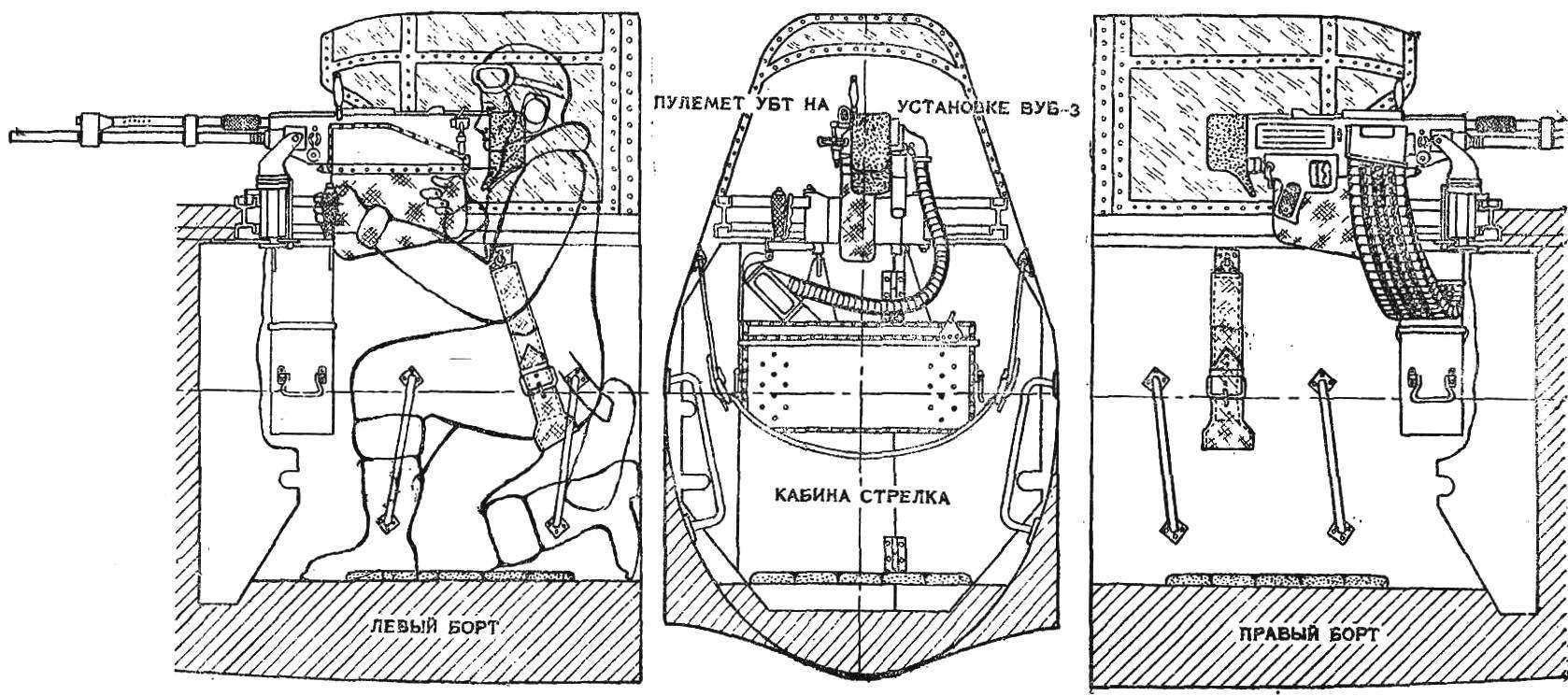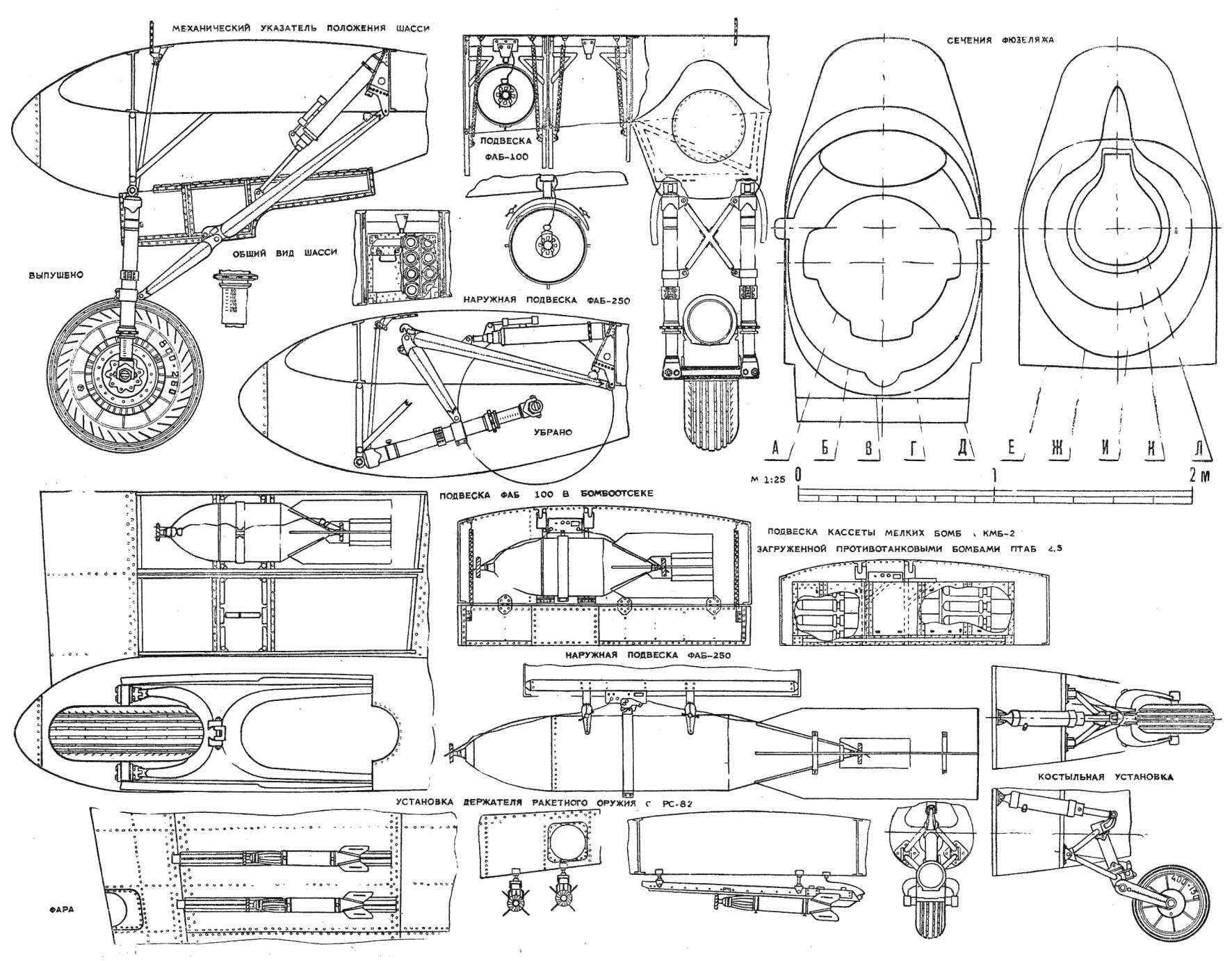 Il-2:
1 — crane arm flaps, 2 — arm gear crane, 3 — techstroy indicator 4 — water temperature 5 — arm gas 6 — coil trimmer, 7 — a tachometre, an 8 — pointer of boost, 9 — altimeter 10 — speed indicator, 11 — sight PBP-1, 12 — compass, 13 — gauge slide and roll 14 — the variometer, 15 — attitude indicator, 16 — hours, 17 — voltmeter, 18 — socket enable illumination of the PBP-1, 19 — warning light chassis, 20 — button and alarm reset bomb, 21 — reflector cab light bulb, 22 — arm stopper crutch, a 23 — Communicator plate, 24 — control arm shutters oil radiator, 25 — arm guard pneumopericardium, a 26 — lever recharge guns and machine guns, 27 — crank winch emergency release chassis, 28 — plunger pump, 29 — crank emergency canceller, the 30 — arm of the fire crane, 31 — radio 32 — button to fire projectiles, 33 — trigger for firing the guns, 34 — fuse triggers, 35 — the trigger for the firing of machine guns, 36 — brake lever, a 37 — button bombermana, 38 — foot pedal, 39 switch, magneto, 40 — bensinger, 41 — the pitch control knob, 42 — thermometer oil, 43 — knob blinds vodoradiatora, 44 — pressure gauges recharge and fill.
Those who will build a model of the Il-2 should remember that by the fifth nozzle is the sixth (short). On the cover of No. 5 "M-K" this year, he depicted the same as the others; at No. 8 on pages 24-25 are not shown. In fact he goes sideways to indicate instead the covering and when viewed from above (see "M-K" № 8, 1975) is beyond the line of the fuselage 1 mm.
Recommend to read
RC ROCKET PLANE
In 1980, the sub-Commission on the rocket modeling of the FAI decided to introduce a new class of raketoplana S8E with a maximum mass up to 300 g engine with a total impulse of 40 n*S....
DRYER TWO FLOORS
In boxes modern kitchen tables for knives, forks, and other instruments used in plastic box magazine with relevant partitions — compartments. Two such tapes and any subsidiary...