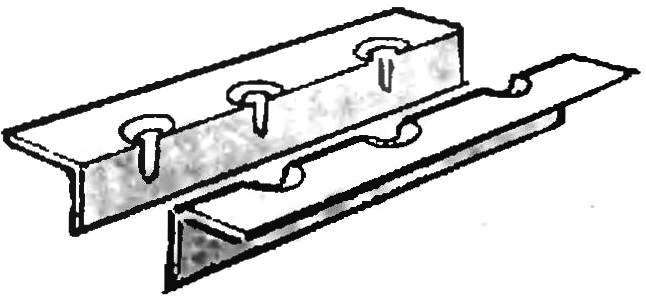 Offer a simple way for the manufacture of rivets. You must take two of the steel area of any size, clamp in a vise and drill the desired diameter, drill out the holes and then razzenkovku under sweat.
Sergei YEGOROV, the Chelyabinsk region, Kartaly
Recommend to read
CASE-UNIVERSAL
For many years I use in my Amateur designs of a homemade hull, made by our own technology. I would be glad if it will embrace readers and respected magazine.   The housing type...
THE TRIVET ON THE BLOWTORCH
Blowtorch both the heater has long occupied a place in the Toolbox as a professional and many Amateur designers because fuel for it is always available gasoline. It finds wide...