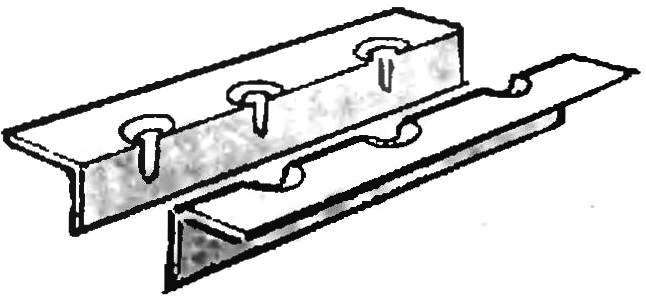 Offer a simple way for the manufacture of rivets. You must take two of the steel area of any size, clamp in a vise and drill the desired diameter, drill out the holes and then razzenkovku under sweat.
Sergei YEGOROV, the Chelyabinsk region, Kartaly
Recommend to read
HARPOON FORK FROM THE DINING ROOM…
Your dream has come true - and here you are on the sea. Dazzling sunshine, with the quiet rustle of pebbles rolled on the coastal waves, the salty sea breeze caress your hair. Mask,...
TO MEASURE, NOT MEASURING
If you have a lot of time to measure the volume of the same liquid or granular materials, make the appropriate mark on the measuring circle, glued at the right level strips of adhesive...