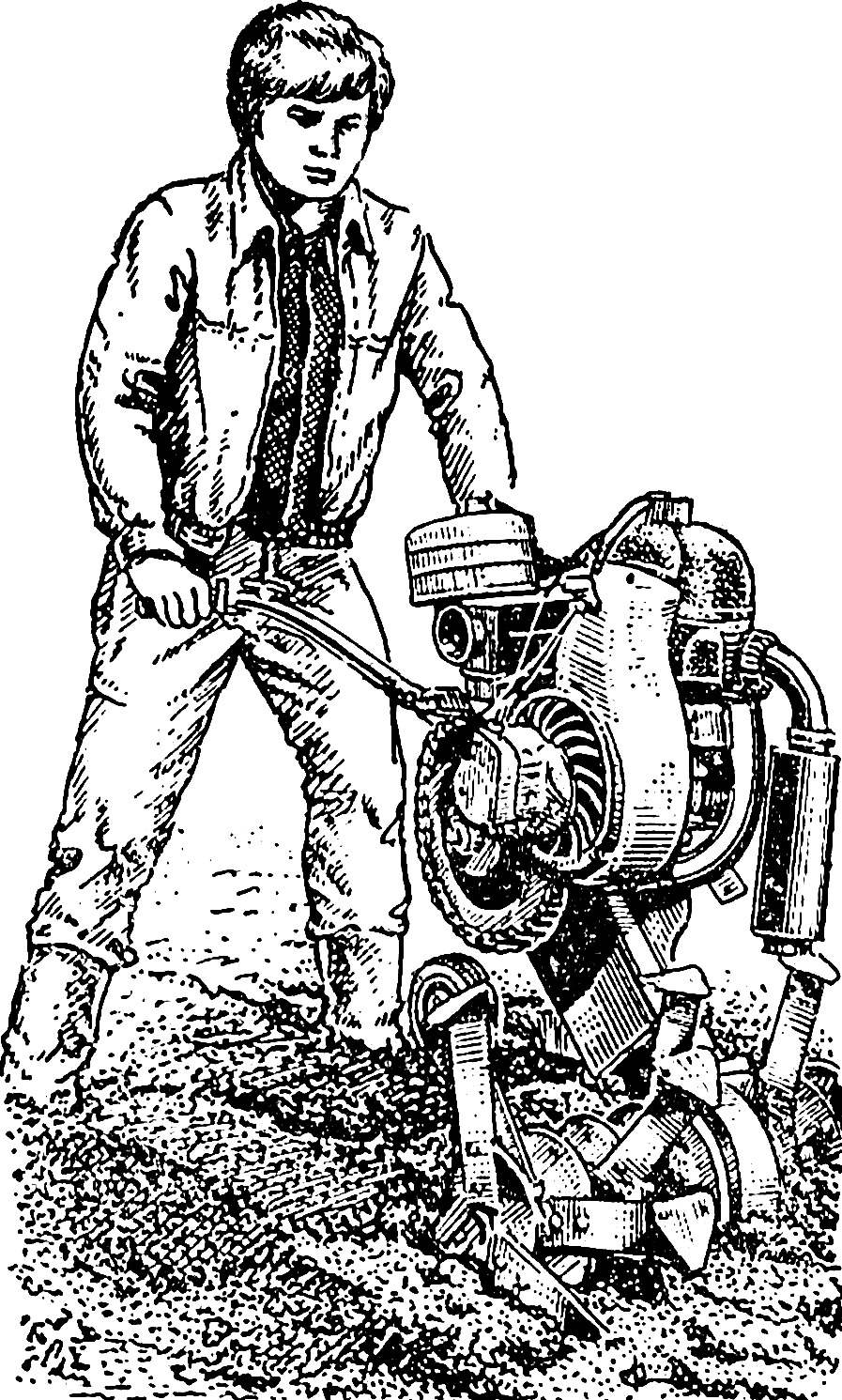 Getting the design of this machine, I proceeded above all from the conditions of its future work. The soil in our area is mostly heavy loam, stones… and surface plots are far from perfectly smooth. In short, the operation was not easy. This fact determined the choice of the main parameters of the mechanism.
Wanted to have a universal unit that not only plow, but can help in weeding, hilling, and digging potatoes, as well as for the carriage of goods. These tasks best suited design walking tractor with removable cutters, which is why I opted for such a scheme. And no mistake: more than two years operation of the wagon convinced me that it is unlikely that any other mechanism would be able to cope with so many, though a variety of works.
At the design stage of great help I received the publication "M-K". Chose from them the most valuable. So in General terms were negotiated concept: two-wheeled walk-behind frameless design with use as the main supporting element of the casing-body chain transmission and three-dimensional milling cutters with knives in the form of triangular hoes. It was also foreseen that the coupling device for the trailer-truck that turns a walk-behind tractor in the cargo vehicle.