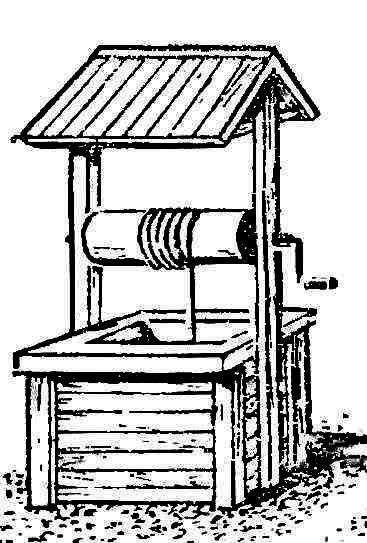 Note: despite the outward simplicity of the device is a good boy — not an easy task. And although in principle it forces everyone who is able to work with a shovel and a saw, the construction of this reservoir will require both time and skill. However… built the same wells from time immemorial our ancestors, not frightened of this work and we.
Structurally distinguish kopanya, or mine, wells and tube obtained by drilling wells. And those and others with the right device serve for a long time. But what to prefer?
It depends on the depth of groundwater: perched — up to 4 m; the soil — up to 10 m; soil — up to 40 m and artesian — more than 40 m.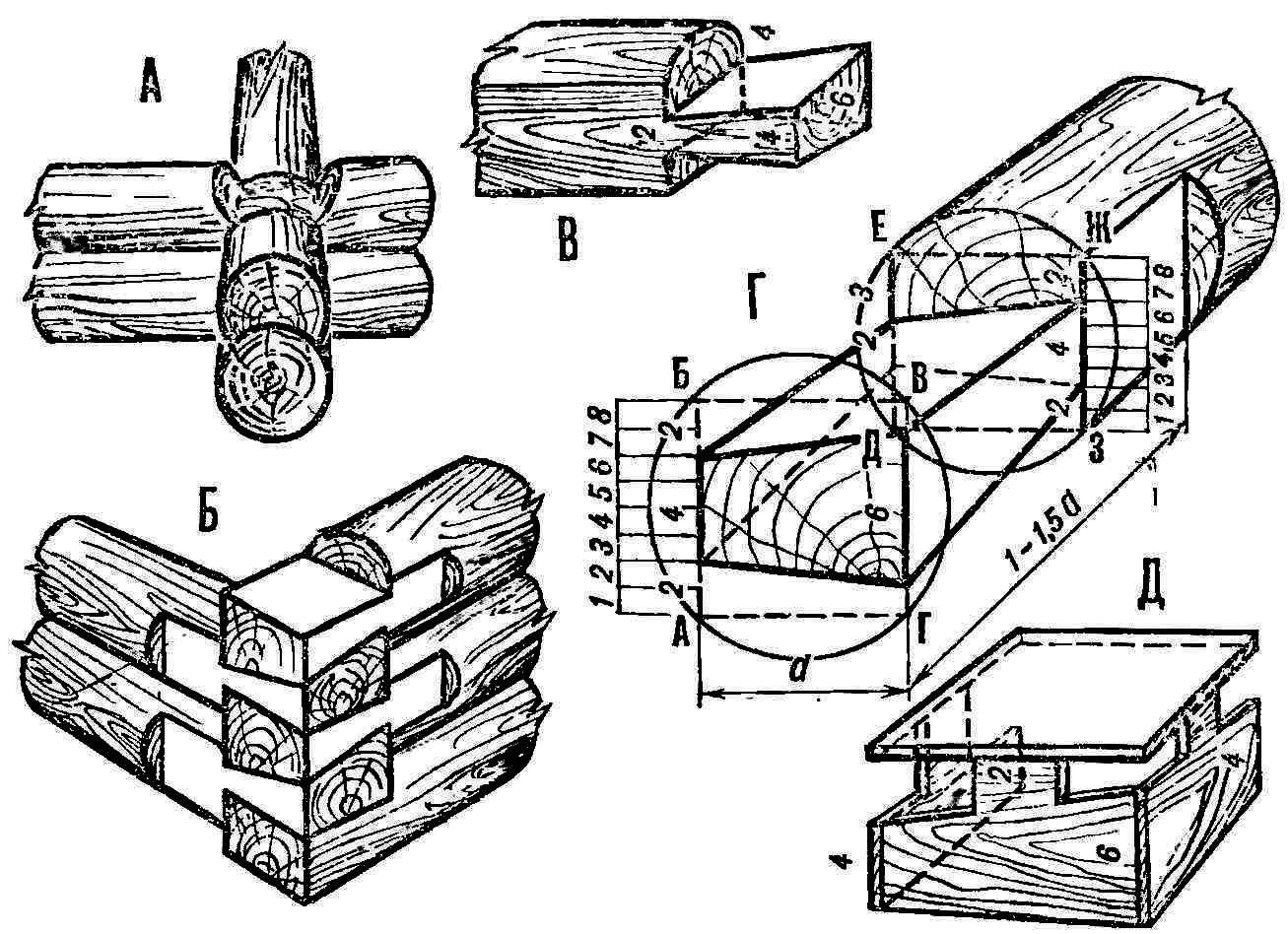 Fig. 1. Corner joints of logs are:
a — "in the corner" b — "in the paw" — General view of the legs, g — fine marking feet, d is the template for marking the legs
.
The most usable aquifers are at depths of 10-20 m, and are most often in the thickness of gravel-sand rocks have a temperature from+7° to +12°, and sometimes even a little pressure.
NO PSYCHIC
In the old days used such an unusual method of finding water underground with a branch of the vine; craftsmen use it now. But there are many signs that allow to do without the psychic.
If the dry summer, among the withered vegetation you'll see a green meadow — probably somewhere underneath the water. About the same "signal" reeds, sedges and other moisture-loving plants. Over-bearing in places pounded after sunset, mosquitoes and gnats. In areas where there are no rivers, lakes, ponds, marshes, with a dense fog appears in the evening there is where the hidden water. It can be enjoyed even in winter: the ice patches or snow cover give a hidden underground source.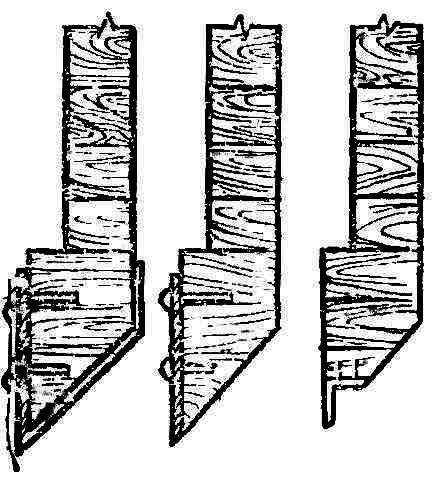 Fig. 2. The cutting blades on the lower crown of the framework