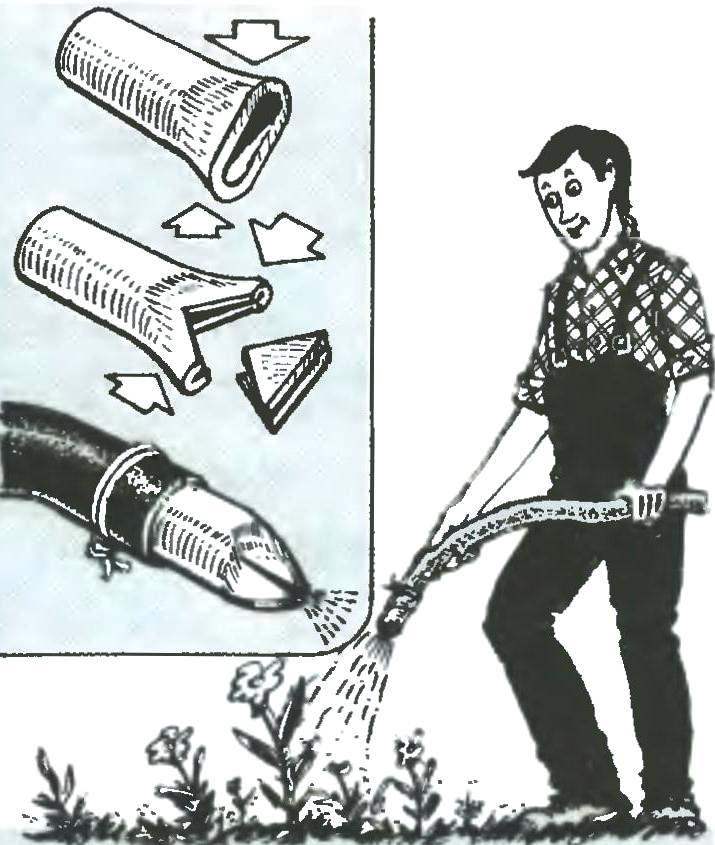 We all know that when watering garden plants water shall be sprayed. For these purposes it is possible to manufacture the nozzle on the hose from the segment of steel pipe of suitable diameter. First billet from one end should be flattened, and then a hacksaw to make here is a keyhole that will allow in the future to make the tip required to spray form. Sharp edges grind needle files. Then gently with a hammer to bend each other "antennae", leaving between them a thin slit.
Recommend to read
NOT WITH A HAMMER, AND A CLAMP
It happens that the edge of the sheet material must be fixed with nails. But to use a conventional hammer, as this can damage the surface. Come to the aid of an ordinary clamp. She...
CASCADING FRONT
Closed furniture-type drawers or column with shelves needed for everyday storage of linen and easy home clothes. But after suburban papers you have heated your bath or sauna and made a...