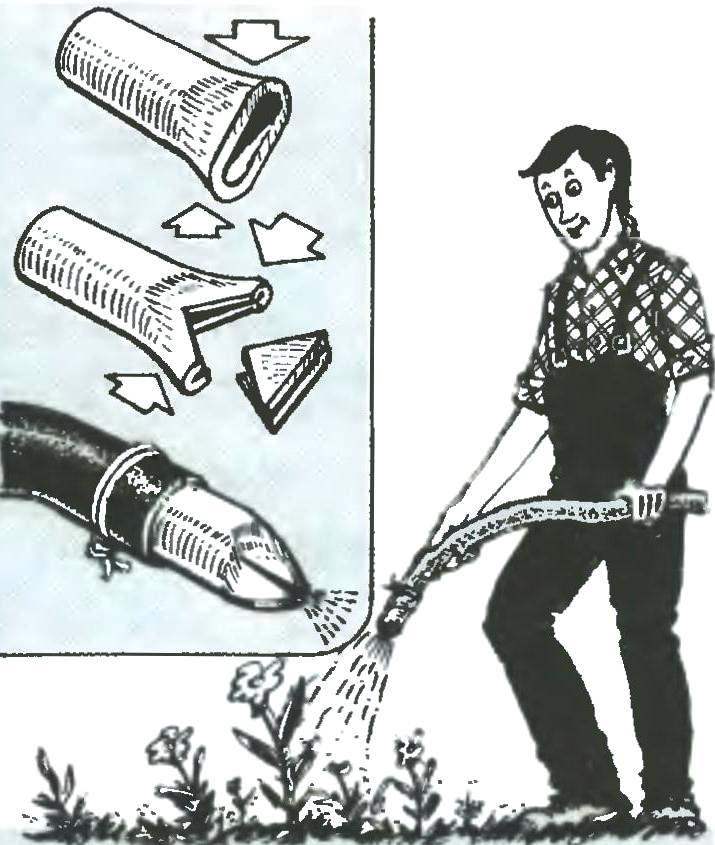 We all know that when watering garden plants water shall be sprayed. For these purposes it is possible to manufacture the nozzle on the hose from the segment of steel pipe of suitable diameter. First billet from one end should be flattened, and then a hacksaw to make here is a keyhole that will allow in the future to make the tip required to spray form. Sharp edges grind needle files. Then gently with a hammer to bend each other "antennae", leaving between them a thin slit.
Recommend to read
NOT WATER, AND CLEAN
To the well-known options for self-cleaning clogged sewer pipes want to add your own, repeatedly proven in practice. I use for these purposes gofrirovannyi plastic hose, usually used for...
PIGGY RAIN
Most gardeners under the gutters certainly are cumulative barrels to collect rainwater from roofs for irrigation reserve, and in case of fire — water at hand. It's a pity, when the heavy...