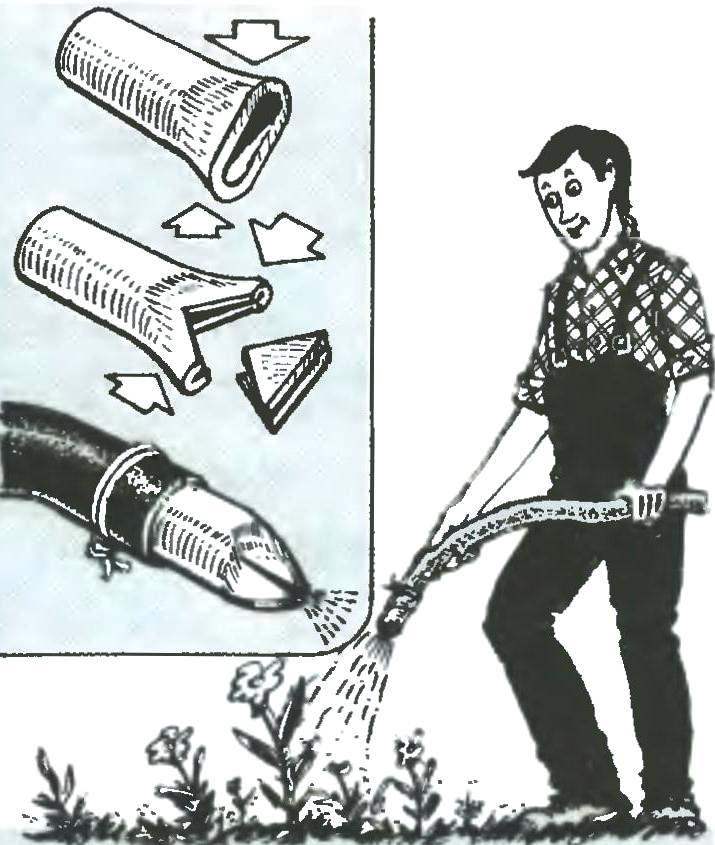 We all know that when watering garden plants water shall be sprayed. For these purposes it is possible to manufacture the nozzle on the hose from the segment of steel pipe of suitable diameter. First billet from one end should be flattened, and then a hacksaw to make here is a keyhole that will allow in the future to make the tip required to spray form. Sharp edges grind needle files. Then gently with a hammer to bend each other "antennae", leaving between them a thin slit.
Recommend to read
CABINET UNDER BASIN…
Basin— a necessary accessory of the bathroom, and it is usually hung on the wall to not interfere. Under the basin it is advisable to place an open Cabinet for toiletries. Hung from the...
"D-5" ON FIBROCARTILAGE
In the "M-K" have already talked about manual cultivator with fibronogen developed by members of the glee club VOIR (see "M-K", 1976, No. 12). Further development of this design, in...