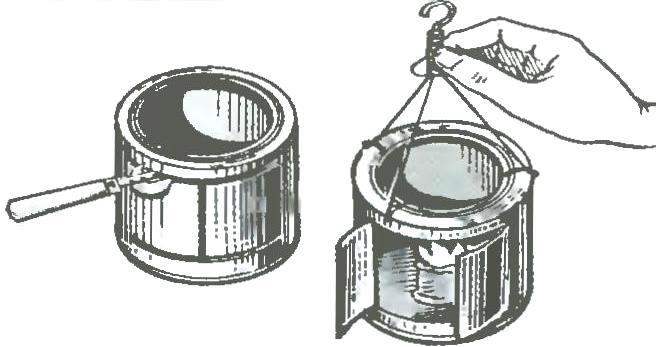 When the movement of a flickering candle flame is easily extinguished, even if it is diligently protecting hand. More safety — glass jar, but it is hard to set a lighted candle; in addition, the glass may crack, which is unsafe. It is better to do in this case is a kind of lantern out of a tin can, cut out in the side wall and pry off the two doors. This lamp is more reliable and safe in the fire relation.
Recommend to read
UNDERWATER FLASHLIGHT
Now many are fond of underwater hunting. And luck are often determined not only by the perfection of the gun or the knowledge of the habits of the fish, but also the opportunity to see...
THE BRUSH DOES NOT DRY UP
If in a plastic cover for glass jars to make the appropriate hole for the handle paint brush, "kill", as the saying goes, "two birds with one stone": and the paint in the Bank will not...