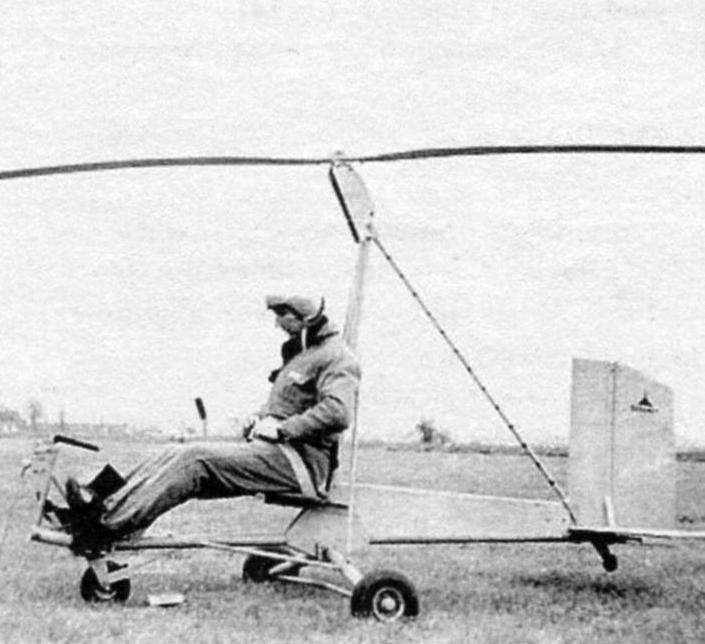 In the latest issue of our magazine published a series of articles of the group of designers of the gyros about the features of the construction of these helicopters, how to build gyroplanes, how to fly them, towed by boat or car. In this room we talk about the fuselage structure and the governance of the autogyro (or Meropenem, since they are identical).
The fuselage of the gyroplane, or, more correctly, the structure on which are placed the pilot's seat, controls, chassis, rotor, rudder and the rudder consists of a longitudinal beam to which are joined transverse beam and the pylon of the rotor. All these parts are made of duralumin tubes with a diameter 65×2 mm, grade D16T. Longitudinal beam connected to the pylon shaped kerchiefs fastened through bolts with spacer sleeves. To the lower-Borovka bandanas joins the ladders of steel bar with a diameter of 10 mm cross beam ("side view"), To the front flare of these scarves is attached to tubular frame of the seat ("front view" and "side view"). Mount such auxiliary parts, as the struts of the pylon of the main rotor, the pilot seat, pyramid towing lock, suspension control stick and the tail roller, also carried by the bolts and flat gussets from sheet steel.
The keel and rudder are a framework of pine strips covered on both sides of aviation plywood with a thickness of 1 mm. suspension components made from steel sheet of thickness 2.5 mm.
The upper attachment point of the struts, at the same time bearing the backrest of the seat, is a clip from sheet steel with a thickness of 5 mm.