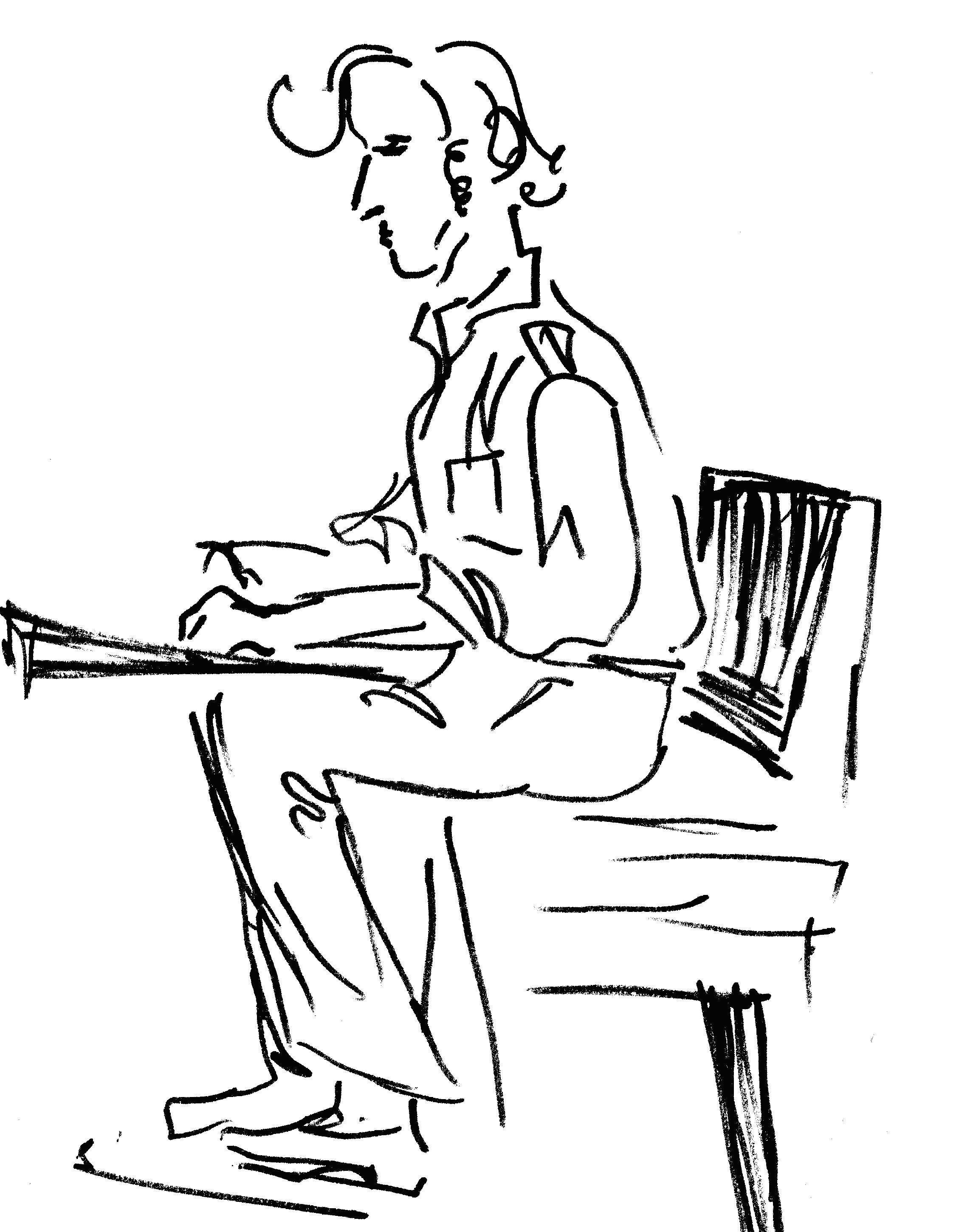 This simple and elegant table will be very convenient for children who love to draw. Work the incline of the working Board will ensure correct posture, and located on both edges of the table ample shelves virtually eliminate the risk to spoil the picture if you tip over the bottle of ink or paint.
In the inner compartment of the Desk fits the paper roll and paper sheet extends along the working surface as a continuous strip. Special metal (preferably aluminum) bracket (POS. 10 figure 1) presses the paper, thereby fixing it without the aid of buttons.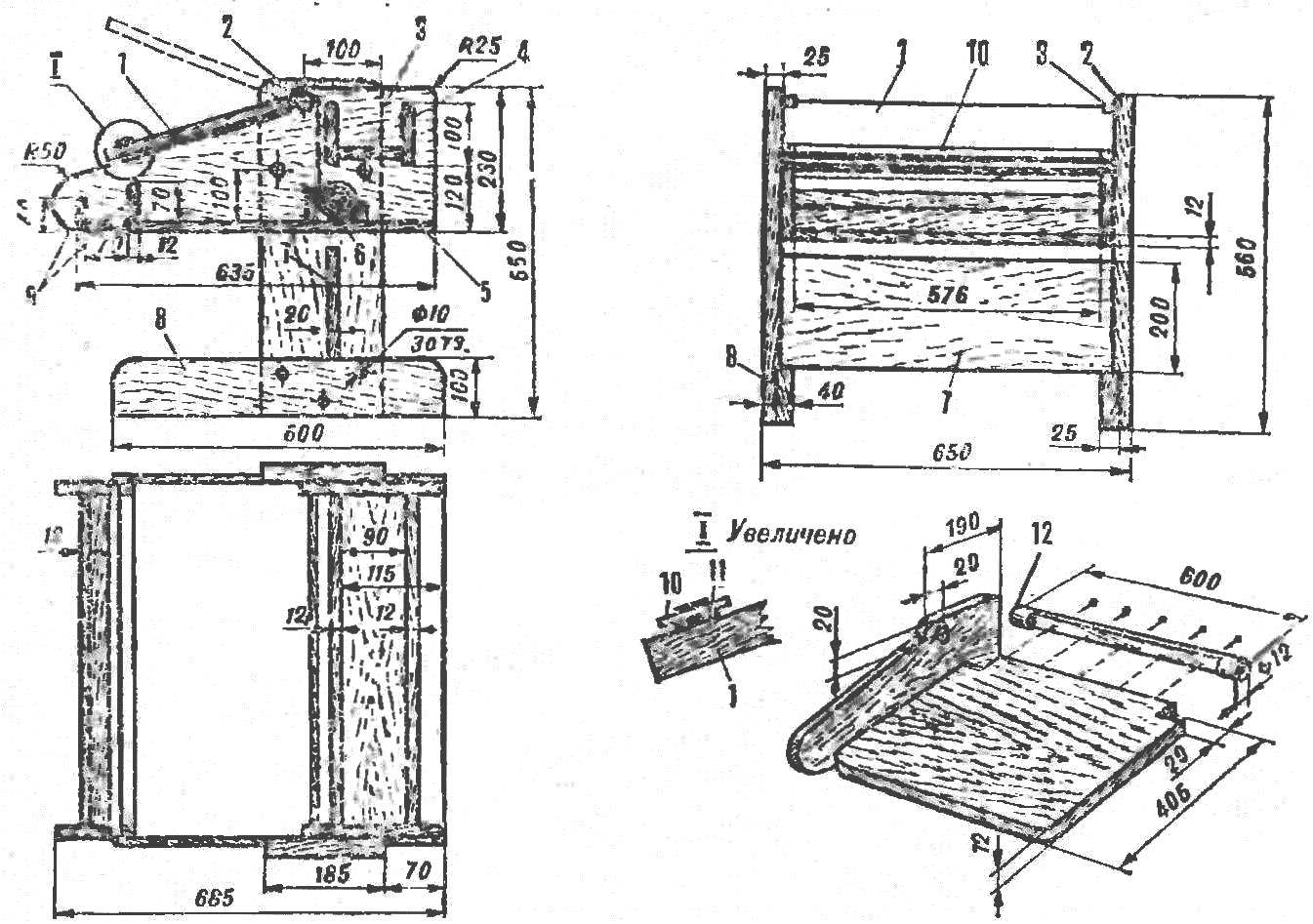 Fig. 1. Table for a young artist:
1 — working Board. 2 — front of machine (2 PCs). 3 — side panel (2 PCs.), 4 — shelf, 5 — the bottom Board, 6 — roll paper. 7 is a Central cross, payel, 8 — dispute of the machine (2 PCs.) 9 — strips, 10 — clamping strip for paper, 11 — washer (2 PCs), 12 — a wooden axle working Board.