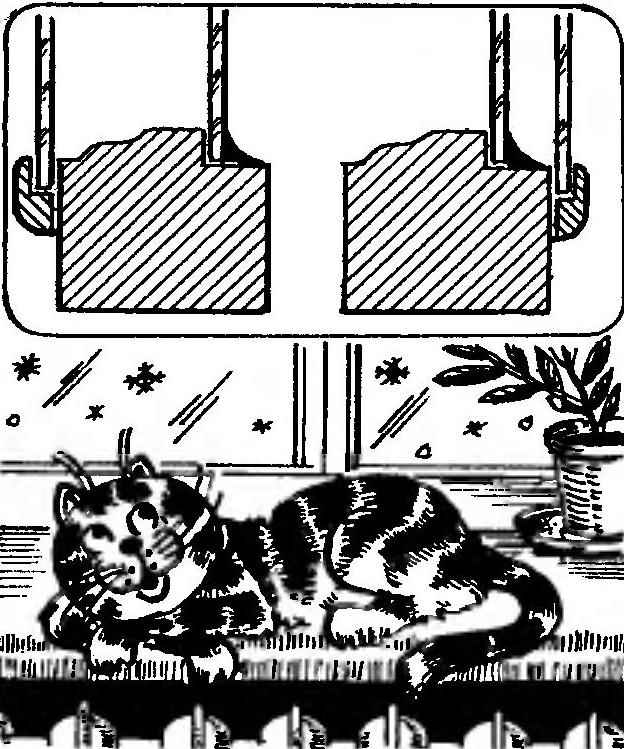 Any wooden window frame with a single glass is easy to turn into a double, having received a kind of glazing is not worse than common now brand.
This will require a brace or composite rod-the glass bead and a slightly larger format than is setup in the window so that you can lay on the frame and press with rail, bothering and seal with a rubber strip or putty.
Recommend to read
ANTENNA IN HASTE
Anyone who at least once in a lifetime chance to deal with wires, you can make original TV antenna (Fig.1) no worse than industrial zigzag. The idea of this simple device I made in...
THE WING ALONG THE FUSELAGE
A distinctive feature of this model of rocket plane is turning the wing. It is set along the fuselage, which eliminates any possibility of the appearance of the spiral during takeoff. ...