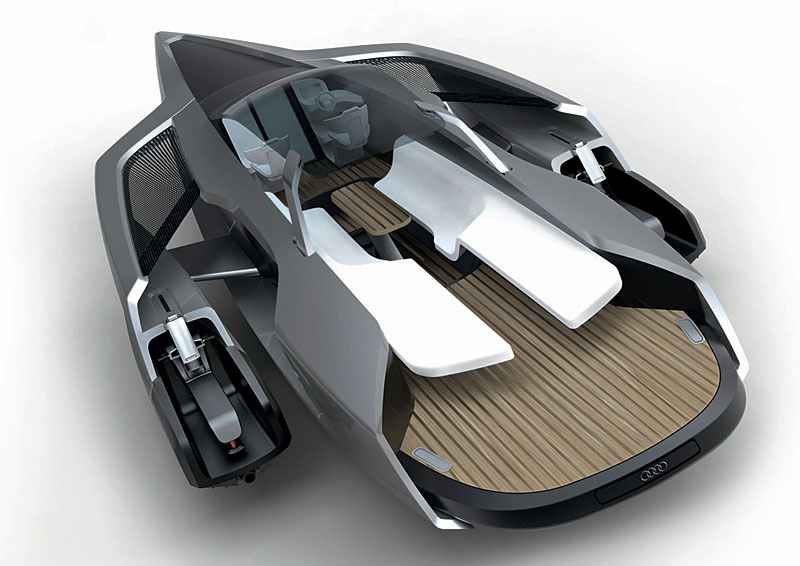 Racing sudomodel motor. Racing RC miniature electric scooters have always been popular with modelers, especially among those who only starts to master these amazing racing cars. This to a large extent contribute to: the relative simplicity of the modern lines of gliders, making it possible to manufacture the housing from a variety of materials and to use the best available for model making technologies; the reliability of the electric power plant, excluding the start-up problems inherent in internal-combustion engines; and, finally, not too expensive – only two-channel – remote control equipment.
In our today's post is a simple and very spectacular racing sudomodel-trimaran. We offer our readers one of the simplest hydroplane mixed design.
The Central body of the model consists of a rigid box with lines of type "sea sled"; frames made of plywood and the stringers and planking of pine slats. The housing has a removable cover consisting of longitudinal ribs, with cross members and plating. Fixation of the cover on the housing using screws with round knurled head.