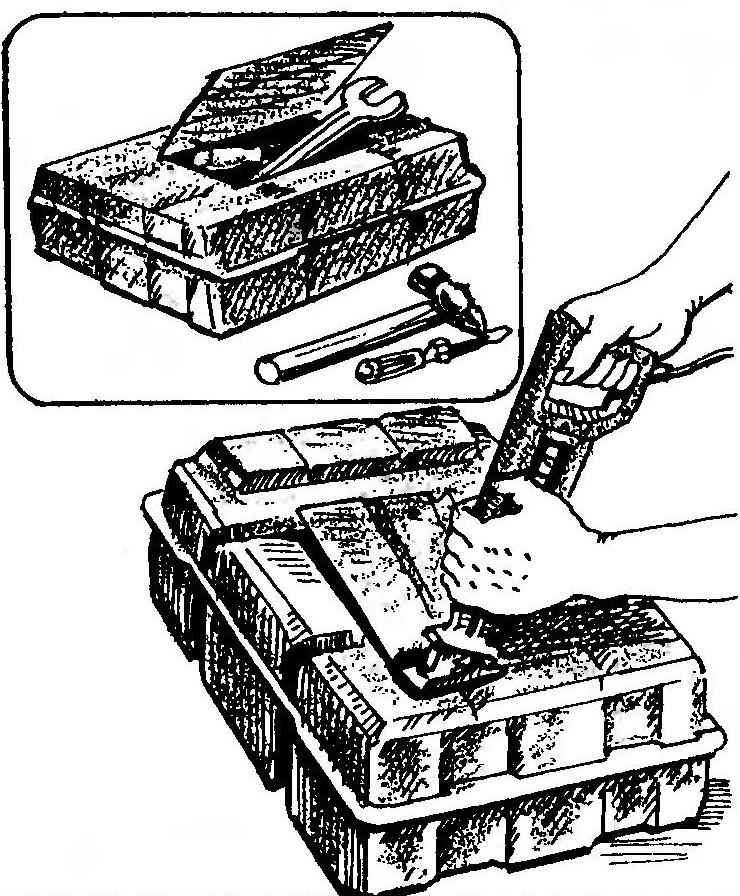 Experienced motorists know the old gas tank you can't just leave in the garage or thrown away. Just as unexpectedly can shoot an unloaded gun and a completely dry gas tank in the heat, especially in the sun, very explosive.
It is best used as a container for a metal detail, which is enough to cut with a jigsaw and a metal upper body.
Recommend to read
The PIPETTE! ON THE SPOT!
Eyedropper and every home medicine Cabinet; however, due to its shape permanent storage of it, as a rule, no. To eliminate this "injustice", you can use the usual "English" pins,...
TRUCK-TRUCK
Usual shopping trolley is easy to adapt for transportation of bulk household items, if using metal corners or tubular elements from the old clamshells to increase cargo area, and if...