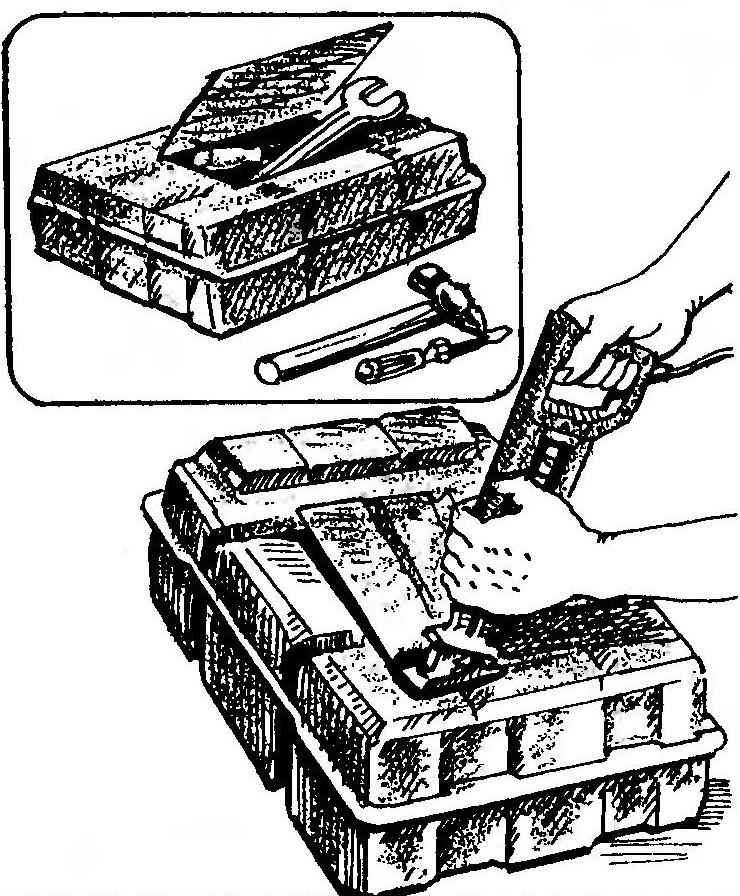 Experienced motorists know the old gas tank you can't just leave in the garage or thrown away. Just as unexpectedly can shoot an unloaded gun and a completely dry gas tank in the heat, especially in the sun, very explosive.
It is best used as a container for a metal detail, which is enough to cut with a jigsaw and a metal upper body.
Recommend to read
GLUE DROP BY DROP
If the Wallpaper was formed glueless bubble and this place had to be cut, use a medical bag filled with glue (casein, PVA, etc.), it will help to inject it directly into the slot. Now...
GENTLE PRUNER
For lovers of flowers is always a problem to cut the tender shoot, not damaging it. Neither the knife or household scissors, or the more secateur is not able to perform it in a way that...