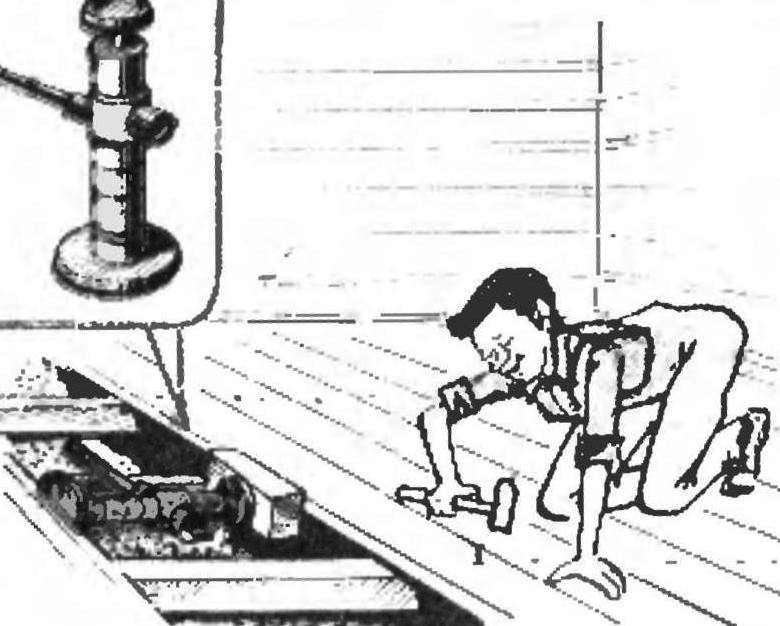 Flooring will be much neater and better if, instead of the traditional wedges to use an ordinary car Jack. Under the support leg of the Jack placed bars of appropriate dimensions.
N. SVIRIDENKO. p. Pervomayskiy, Kazakhstan
Recommend to read
Countersink for drill
Everybody knows to "hide" the head of the screw or nail, a hole must be countersunk. In a domestic environment this operation is usually large diameter drill. But it kvostik drill does...
"COCOON" IN THE SNOW
In the late winter of 1974, on the snowy fields near airport "Domodedovo" there was an unusual car, like the egg of a magical bird, the ROC, or a giant cocoon. Leaving behind clouds of...