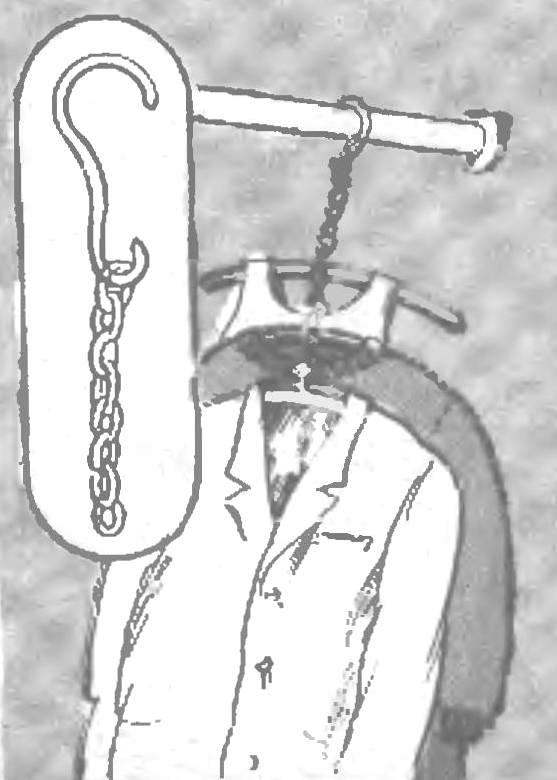 To increase several times the volume of the wardrobe and save in the proper form of things you can if you use a metal chain with large links and hang the hangers with the clothes as shown in the figure.
Recommend to read
FROM "USELESS" – IN THE RIGHT
Want to lead a conversation about "retraining" relatively useless or obsolete electronic devices in the useful and necessary. A lot of stuff gathering dust "in the bins" radio Amateur...
MODELIST-KONSTRUKTOR 1979-03
CONTENTS: Addresses NTTM: Siberian craftsmen (1). NTTM: organization and methodology: the Yuri Ivanov. From a child's construction - to engineering the future (2). ENEA - young...