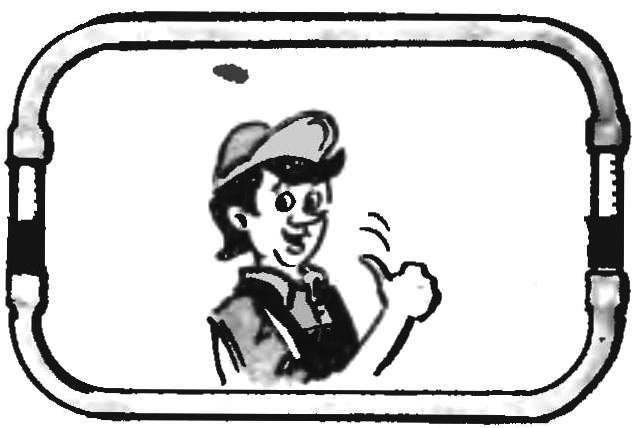 It is arranged simply: two glass tubes with a length of about 100 mm, diameter of inner hole at least 10 mm, and two lines of hose with a length of about 600 mm each. Connect it all as shown in the figure, filling half colored water, kerosene, or glycerol. This level is always ready to work. So his testimony was true, the upper hose should not contain the fluid.
N. BELOV, D. Imabari, Chuvashia
Recommend to read
"TOUGH GAMES"…WITHOUT RIVALS
We have already talked about how the heavy cruiser became a favorite class for American sailors Large 10 000-ton ships could not be better suited for action on the oceans, where...
STAIRS… KNOTS
Both in the construction and further operation or repair of individual or country house to work on the roof required a special ladder, better wood, with an l-shaped end at the top so you...