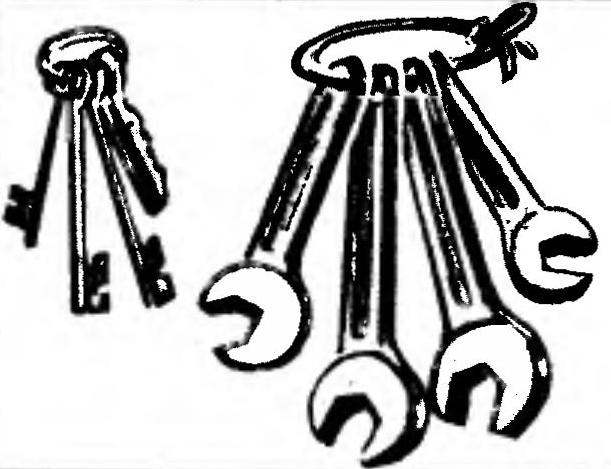 For the door keys there are all kinds of ring and other key chains that bind them in one bundle. And what spanners worse? If they (unilateral construction) have a lot of drill holes on the handles and push the wire or rope to keep and use them will be more convenient.
Recommend to read
TOBOGGAN TRIO
Our magazine wrote many times about the reader's development of engines for different homemade cars, planes, cars, hovercraft, and even for aircraft operated with the process of...
FOLLOW THE LEADER ON THE SPOT
Now many people use the bike in winter as indoor exercise bike. Options the reasons for this are constructed very different. The total they have, perhaps, one thing: "boring" to pedal...