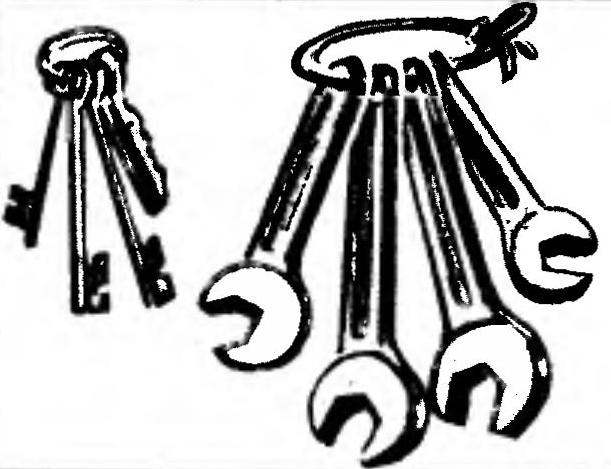 For the door keys there are all kinds of ring and other key chains that bind them in one bundle. And what spanners worse? If they (unilateral construction) have a lot of drill holes on the handles and push the wire or rope to keep and use them will be more convenient.
Recommend to read
MINI-MOKIK
Mini makiki always use the boys great success. And for good reason! Small size, cost-effective, modern appearance, excellent performance — what more can you ask for? Maybe that's why...
SHELVES FOR BOTTLES…
In this mounted mesh shelf is very convenient to keep stock of a wide variety of drinks in bottled packaging—from soda and wine to yoghurt. They are visible at all times, easily...