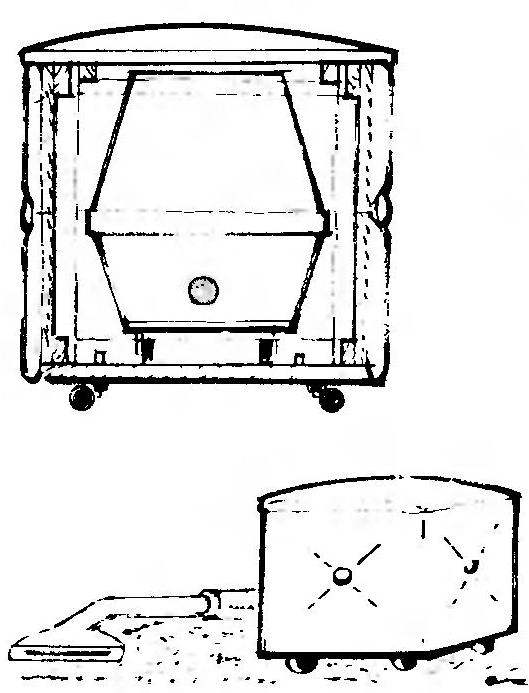 Not so easy to store a bulky vacuum cleaner in a small kvartire. Meanwhile, it is quite possible to "hide" so that it did not occupy a special place.
For example, it is very convenient to store the vacuum cleaner in a makeshift Ottoman. To collect it from the wooden bars; on top it is sheathed with Panerai, and then foam and upholstery fabrics. The lid of the Ottoman is removable. On the bottom are the furniture casters. The dimensions of the box are chosen so as to freely fit the vacuum cleaner hose and a pair nasadok.
Yu. a. POLOZOV, Naberezhnye Chelny
Recommend to read
CAR-TRUCK
Car-truck individual in the household - an indispensable means of transport even for those who have a mini-tractor or motoblock with a trailer. Its main advantages - environmentally...
BUCKET WITH VALVE
Often for watering remote gardens of borehole wells equipped with a casing pipe is required for water lifting hand pump. However, to get water and just a bucket, however, specially made....