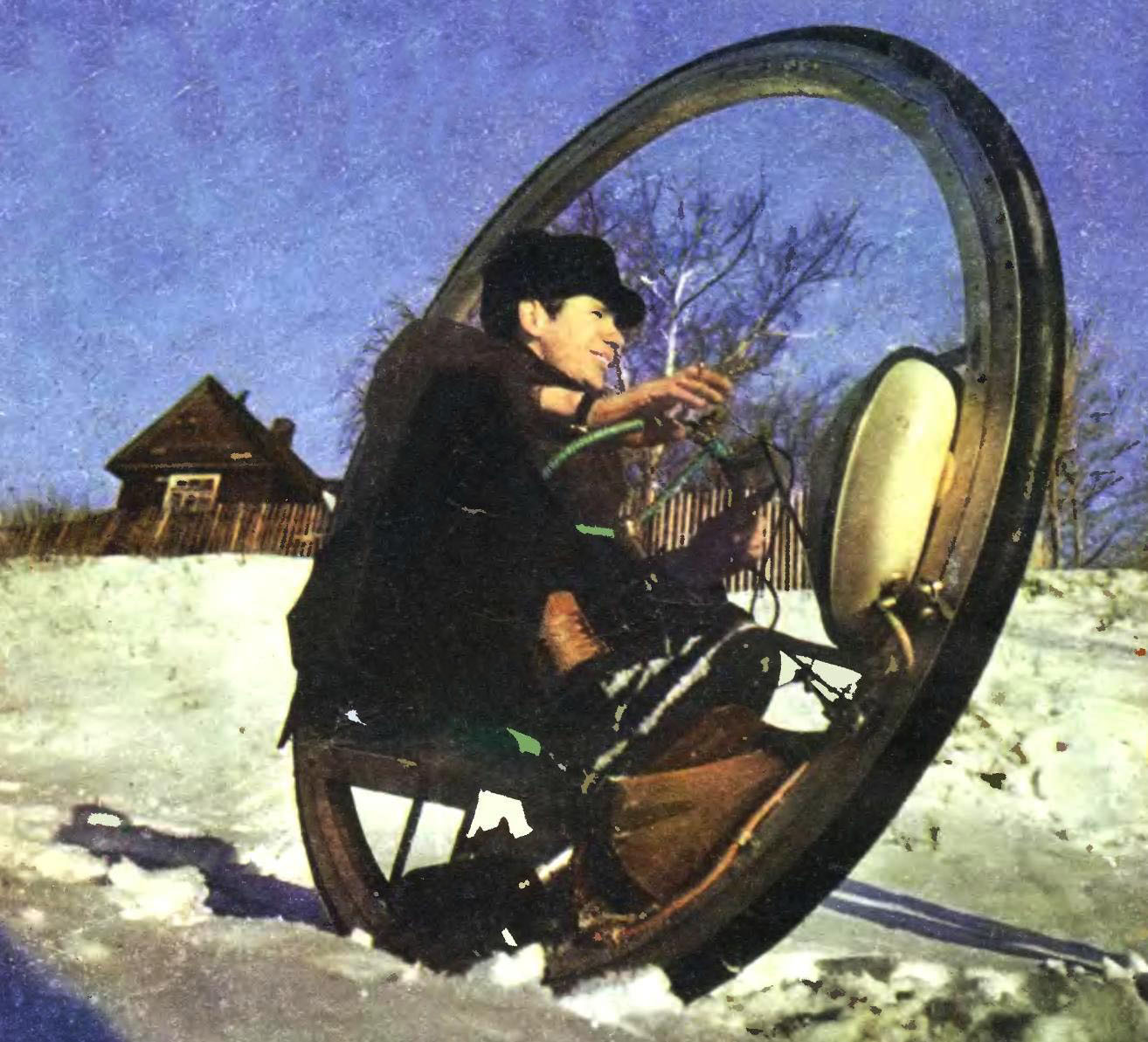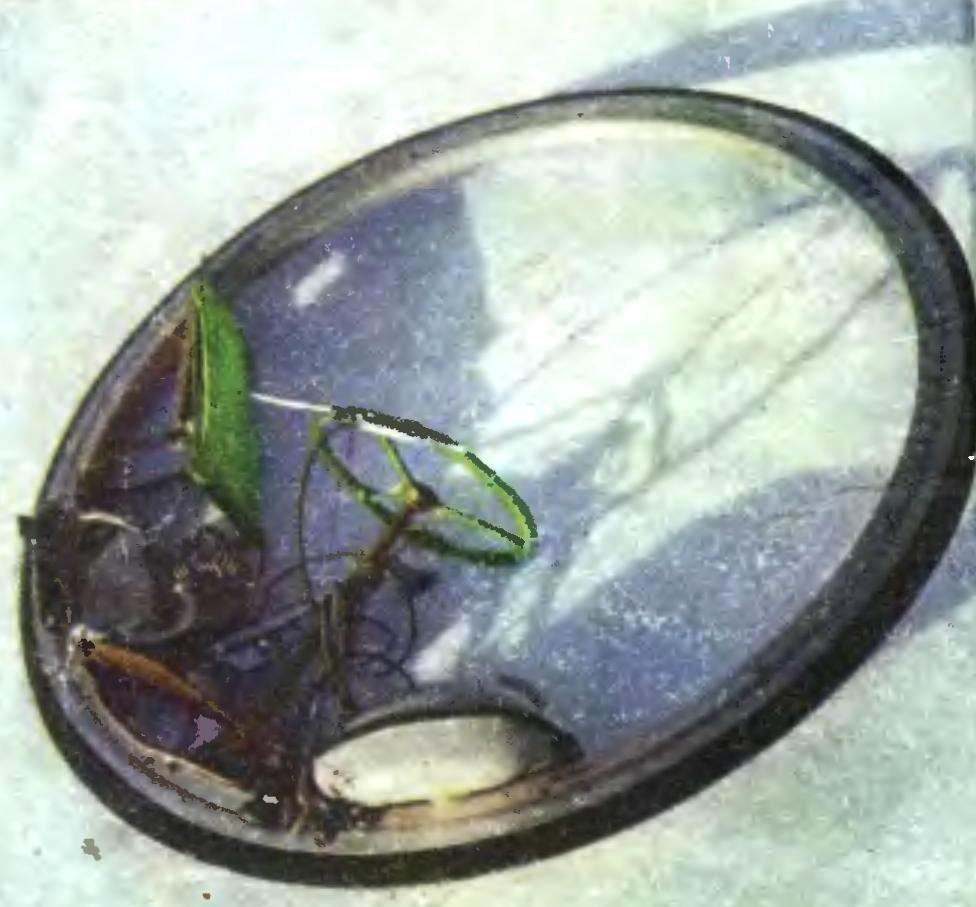 One-wheel motorcycle that is not afraid of off-road, constructed in the village of Yanino in the Leningrad region Eduard Melnikov. A four-foot wheel of a car rolls freely through meter pits and ditches, he does not mind the deep snow and small shrubs.
The bike wheel is moving so. The rotation of the motor shaft through the pinion is transmitted to the movable wheel. Because the strength of his friction on the ground is considerably more friction bearings, the inner rim together with the engine and the rider turns at a certain angle. The center of gravity is shifted relative to the initial equilibrium position. To save it, the movable wheel to move to the same corner on which the turned rim with rider.
To change direction, you must turn the steering wheel and connected to it via axle load. The center of gravity, and hence the machine will move in that direction, which was sent to the balancer.
Recommend to read
CLIP FOR PLATES
How quickly and firmly connected to the flat parts? For example, lined with metal or other hard surface insulating mats, where access from one side? A simple and effective solution was...
THE INSTRUMENTAL IMPROVISATION
Every GameSpy master keeps his tools in different ways. Most often just keep them in an old suitcase or a crate of parcels in a closet or in the attic, folded haphazardly. Here is a...