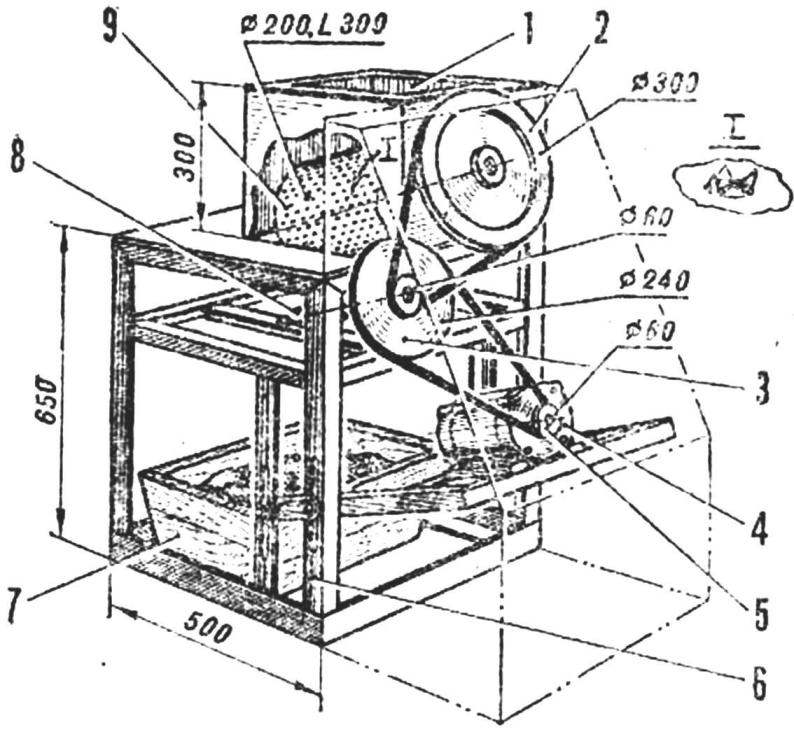 To have Pets in the farm economy, of course, fine, but try to feed them! For many of them forage vegetables — pumpkin, beets, and other succulent forage — you have to shred on a grater. In the end I tired of every day for one to two hours to do such unproductive work, and I made electrothermo. Just three or four minutes she grinds is so much food that its enough for two adult pigs.
Working tool of my tools — a drum with holes, impaled on the shaft. Bearings, in which rotates the shaft, placed in casing. Last mounted on the frame, welded from steel profiles "corner" 40X40 mm. the axis of the drum has an angle of inclination to the horizontal of approximately 30°.
The drive drum motor power of 400 W through a double V-belt reducer. The gear ratio is selected so that the frequency of rotation of the drum does not exceed 65 rpm, the grater works more effectively.