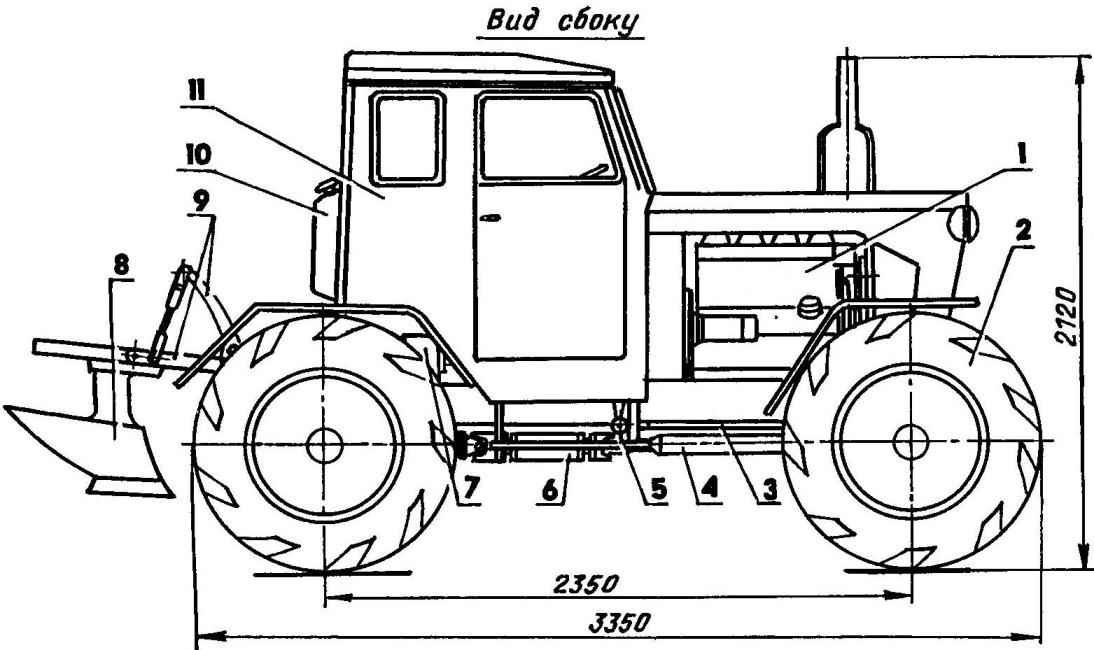 Not so often, unfortunately, in the magazine there are descriptions of the improvised structures that exceed the current level of production of the Russian, and especially Western technology. And this is understandable: after all, do these Amateur machines, usually in a shed or garage where all the equipment consists of a drill and a welding machine.
But the Rover from the village Sermone, in Bashkortostan, made by a Hadith Shagalievich by Segalini and his sons, in my opinion, in many respects superior to the similar machines of domestic auto tractography.
The Rover is assembled mainly of serial units and components of various automobiles and agricultural machinery. Her stripped, still a lot left on the "technologisch" in abandoned quarries and ravines of the Russian hinterland; to her, there are things even the "Vtorchermet". The important thing is that all these variegated, but reliable mechanisms which is arranged in one design and work it very smoothly. This suggests whether sometimes our engineers to fight on a "personal" units for each new machine. Is not it easier to adapt appropriate and tested the unit, even from the other design.
The Rover has a simple frame consisting of two longitudinal side members made of channel No. 16A, and five cross beams. Ahead distance between the frame 700 and the back — 720 mm.