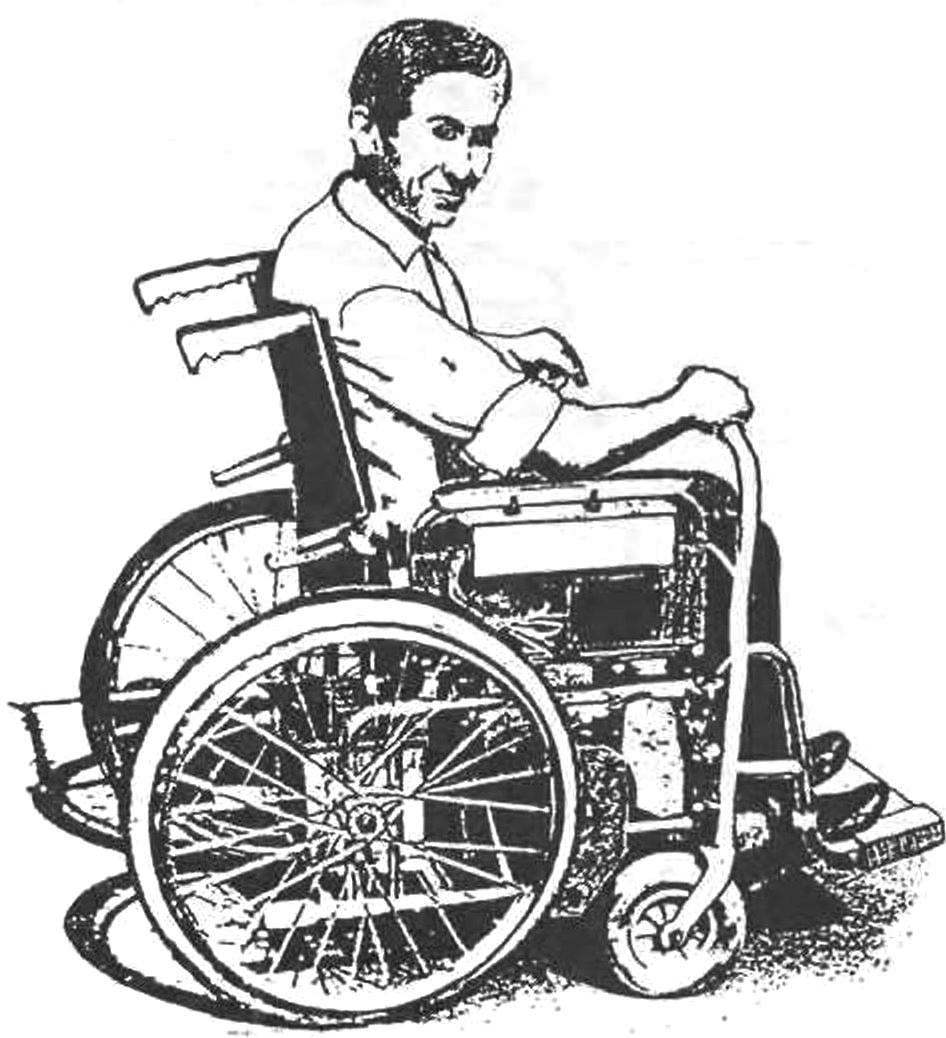 A simple actuator that turns ordinary wheelchairs into self-propelled designed for small business "Electric" engineer A. COHOM. The device is simple enough; to make it even in the apartment, without the use of special tools and materials. As the base used, the most common and reliable wheelchair wheelchair model "400" production of Stavrovskiy plant, although you can upgrade so any.
As the power unit recommended motor type МЭ272 voltage of 12 V and a capacity of 100 watts (from a fan of the car "the Zhiguli"). The torque from the motor shaft is transmitted to the wheel using a simple friction roller. On the motor shaft it is attached by a pin and a special elongated nut. The best material for roller — cast iron, because it has good frictional properties. It should be noted that the roller and spargana is the only turned parts of the whole structure.
The motor is secured by three threaded studs M6 on the intermediate plate. And that, in turn, is fixed on the frame by a screw M8.
The friction roller is pressed against the wheel through the mechanism of the right of the Parking brake, so that his arm becomes a lever of the clutch control. Finalization of the mechanism is to remove the plastic brake pads and cutting of the lever to which it is attached. At a distance of 3…5 mm from the edge of the slot in the lever propisyvaetsya vertical groove sizes 4,2×6 mm, which is passed through the M4 bolt connecting the lever and the intermediate plate — the base of the motor.