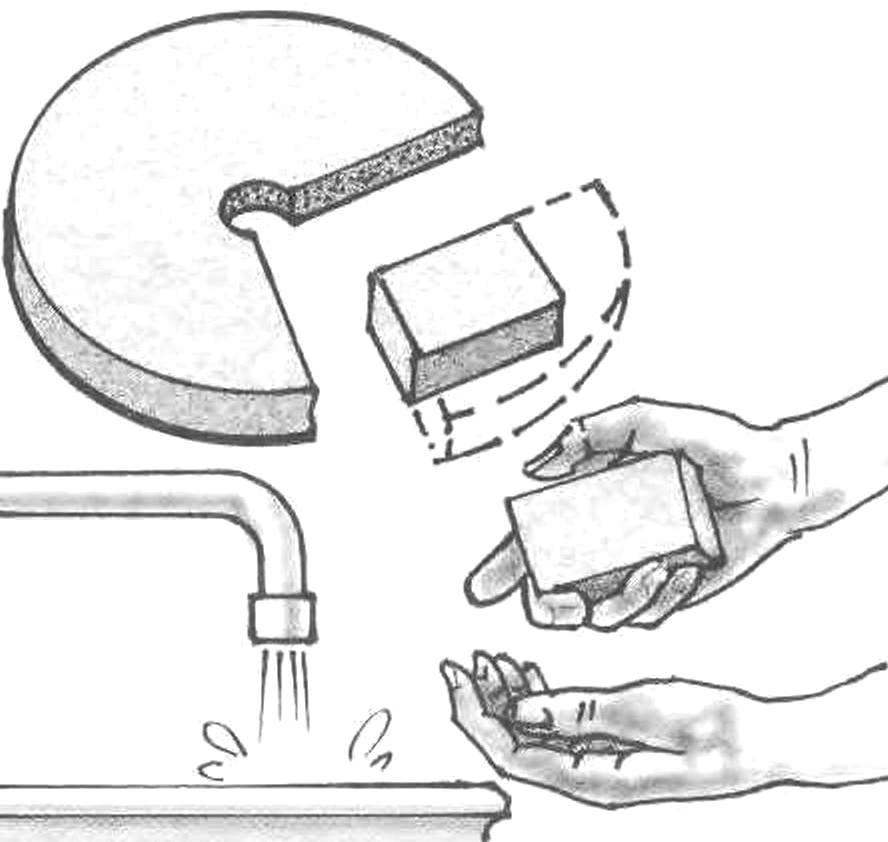 A fragment of the abrasive wheel, carefully upholstered to the usual form of soap, replaces the last, when you will need to wash his hands after the garage or other repair work. The granular surface of the abrasive will help to scrub the most stubborn dirt.
Recommend to read
THIRD HAND
When working with such sensitive measuring instrument like micrometer, it is necessary to hold it with two hands — and what to hold on to what is measured! A kind of third hand may be...
WHEN THE ANGLE IS NOT A PUNISHMENT
Sand the angle of the junction of the wooden parts is a handful. However, the operation is much easier and faster if use the bar, one face of which is cut down at an angle of 45°: wrap...