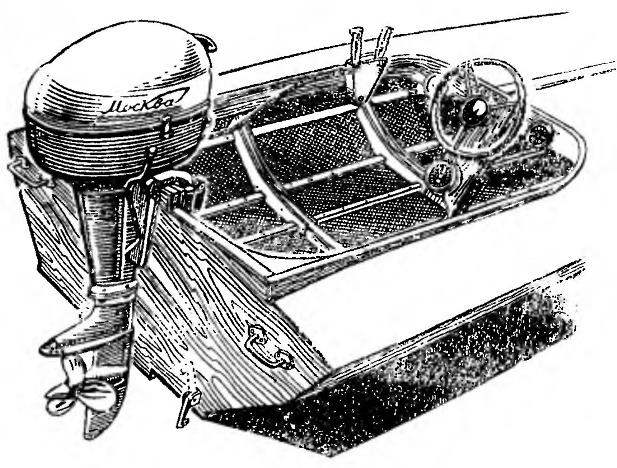 I homebrew with years of experience, have built and snowmobiles, and ATVs. But my biggest passion is boats. Despite today's gloomy everyday worries, I still find time to do what you love.
As you know, produced by the domestic industry before outboard engines (PLM) was far from perfect. Often craftsmen themselves had to bring them to mind: to reduce weight, increase power, make more economical, reliable and even aesthetically pleasing.
In the early 70-ies I bought "Moscow 30", but soon the model was removed from production due to a number of structural flaws.
The engine motor was at that time a good: quite powerful, torquey, but weak host was the gearbox — gear and bearings could not withstand the loads and fail. In 1978, tired of searching for spare parts and repairs, I have attached to it a gear from the "Vortex", and with it the motor somehow has served me for almost twenty years. But the time has come again to change this node. This time the choice fell on the gear from the "Hi-22" — more streamlined and with good hydrodynamic characteristics.
Reconstruction I made at home using common tools.
I think that my experience and used constructive solutions will be useful to those readers of the journal "modelist-Konstruktor" to whom can get this problem.
From end-of-life motor "hi-22," I took deadwood and from him the hacksaw cut off the lower part with a height of 115 mm. This size is suitable for "outboards" my makeshift boats to provide the necessary depth of immersion of the screw, so I want to warn those who have boats prefabrication: for them, this size shall be 75 mm. the height of the parts passing through deadwood, must also be reduced accordingly.