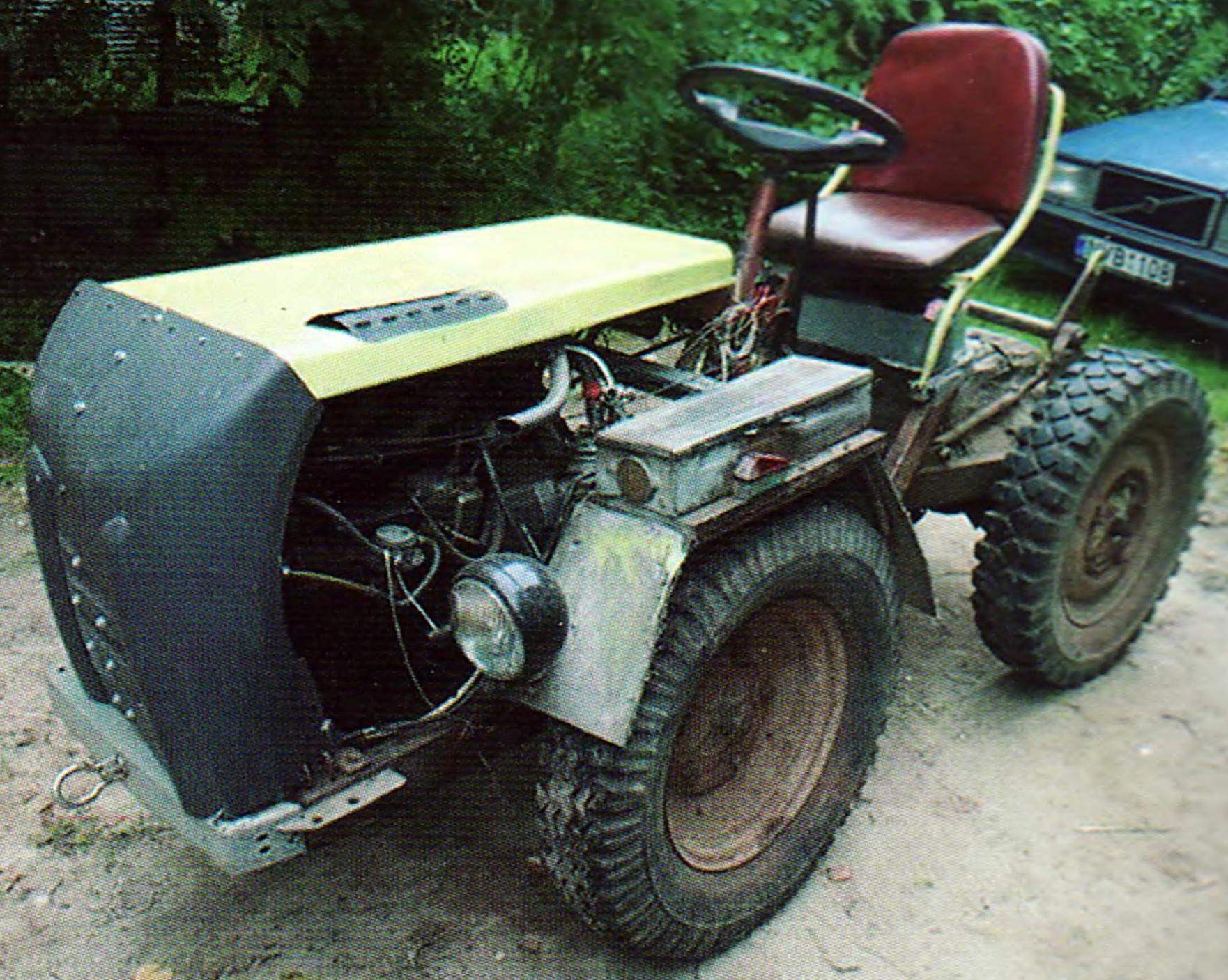 The Internet has no boundaries and it brings people together. Especially like-minded people. On the website www.minitraktor.Ork.ru user under the name сеnteur from Lithuania is presenting its all-wheel drive mini-tractor with "broken" frame, which has been in operation for twenty years. The engine it — UD-2M. Gear shift — from a motorcycle "Dnepr" and 2-speed gearbox with neutral position — from the old blower to provide mini tractor with eight speeds forward and two back from 1 km/h to 17 km/h.
Bridges from the old "Moskvich" M-401, short. Swing diameter wheels — 720 mm. Base — 1.2 m, turning radius of only two meters.
Steering from a Volvo 740.
Mini tractor used as a tractor trailer truck, a cultivator, two harrows.
Recommend to read
MODELIST-KONSTRUKTOR 1985-09
CONTENTS: V. Zudov. The reality of infantile fantasies (1). 40 years of Victory: V. Zakharov. The last volleys of the war (3); V. Ankudinov. River tanks (5). Small-scale...
DECORATE WITHOUT PAINT
Any owner can independently, without men's assistance, become familiar to update kitchen cabinets, bringing in solid color his panels any decorative ornament. And not resorting to dyes,...