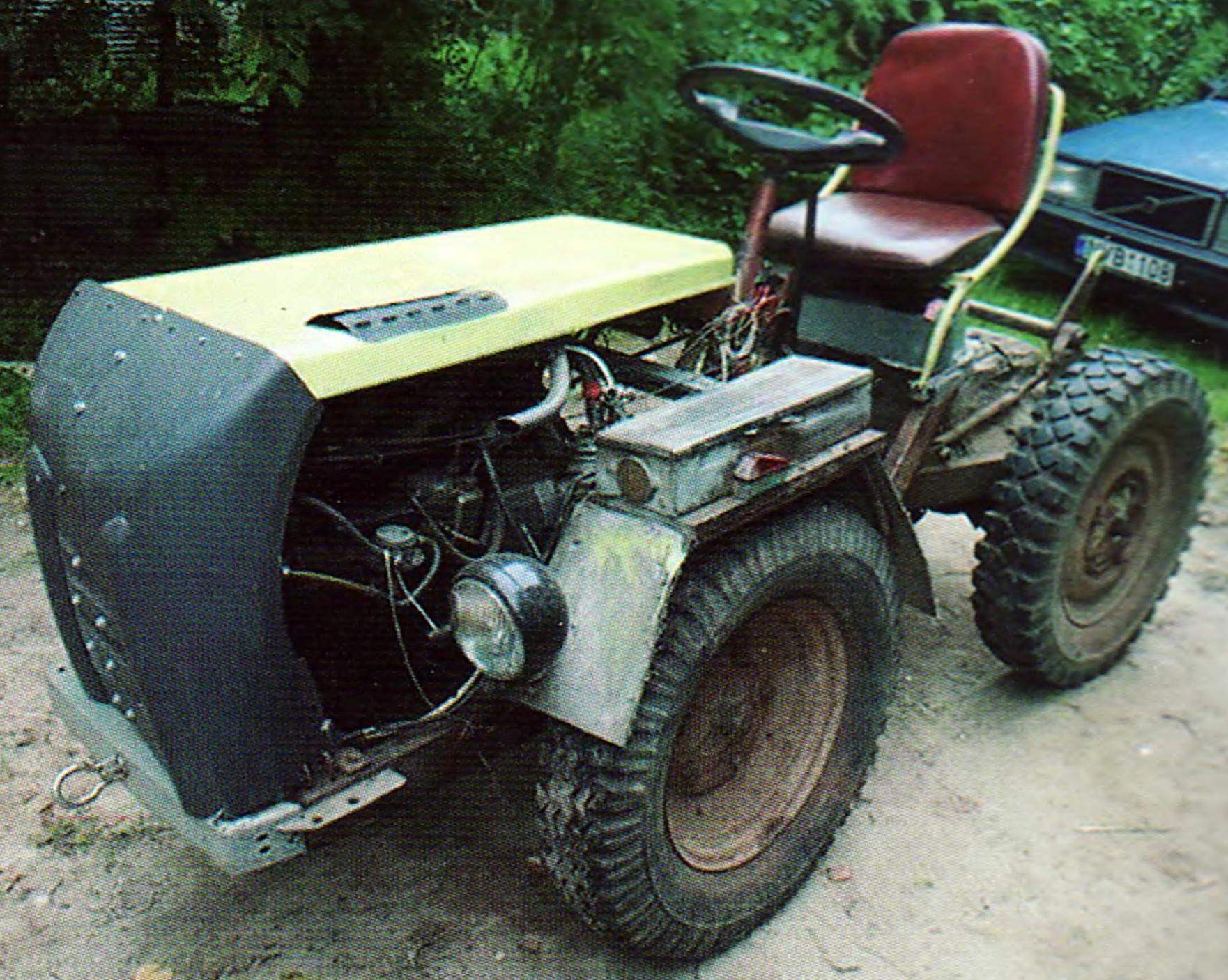 The Internet has no boundaries and it brings people together. Especially like-minded people. On the website www.minitraktor.Ork.ru user under the name сеnteur from Lithuania is presenting its all-wheel drive mini-tractor with "broken" frame, which has been in operation for twenty years. The engine it — UD-2M. Gear shift — from a motorcycle "Dnepr" and 2-speed gearbox with neutral position — from the old blower to provide mini tractor with eight speeds forward and two back from 1 km/h to 17 km/h.
Bridges from the old "Moskvich" M-401, short. Swing diameter wheels — 720 mm. Base — 1.2 m, turning radius of only two meters.
Steering from a Volvo 740.
Mini tractor used as a tractor trailer truck, a cultivator, two harrows.
Recommend to read
DRIVE? THE OTHER DISK!
In the case when you need wooden circle perfect quality to produce such, without special tools is difficult. Here will not rescue the diligent filing of the workpiece in the usual...
SIMPLE, EASY, FISHNET
The trailer is made in the club "Tourism, and pedal cars", which I ran for several years. Used in construction sites and technical solutions repeatedly tried and tested in our...