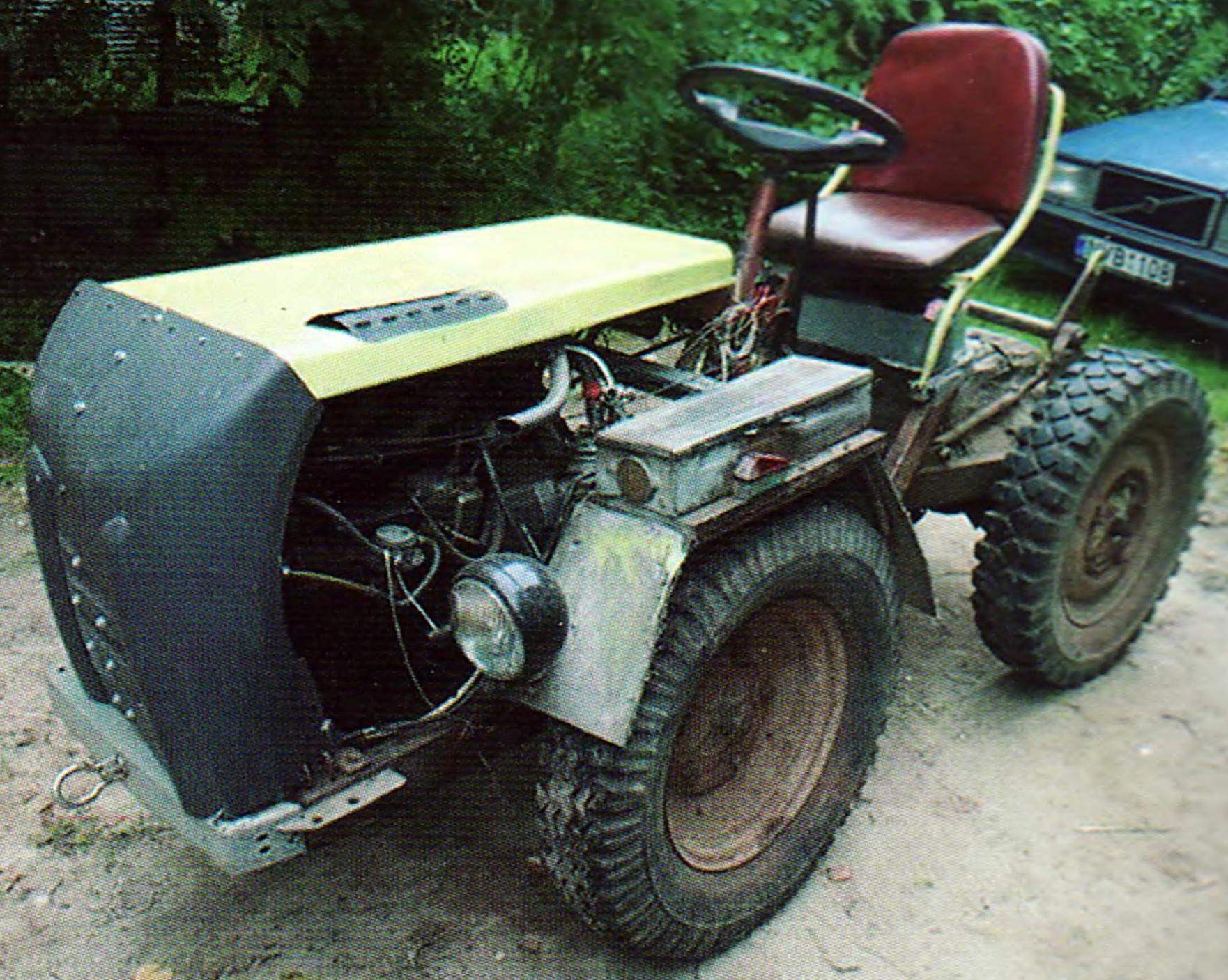 The Internet has no boundaries and it brings people together. Especially like-minded people. On the website www.minitraktor.Ork.ru user under the name сеnteur from Lithuania is presenting its all-wheel drive mini-tractor with "broken" frame, which has been in operation for twenty years. The engine it — UD-2M. Gear shift — from a motorcycle "Dnepr" and 2-speed gearbox with neutral position — from the old blower to provide mini tractor with eight speeds forward and two back from 1 km/h to 17 km/h.
Bridges from the old "Moskvich" M-401, short. Swing diameter wheels — 720 mm. Base — 1.2 m, turning radius of only two meters.
Steering from a Volvo 740.
Mini tractor used as a tractor trailer truck, a cultivator, two harrows.
Recommend to read
AMPHIBIAN MUSHROOM PICKER AND FISHERMAN
I want to introduce readers "To the" constructed me an amphibian. Constructed I, in practice, to solve a number encountered in the design of problems and contradictions. There were quite...
TABLE STORAGE CASES
Fans of audio and video tapes, cassettes and discs accumulate very quickly, and if at the beginning of their stack, not hinder, over time they turn into a whole heap of crumbling,...