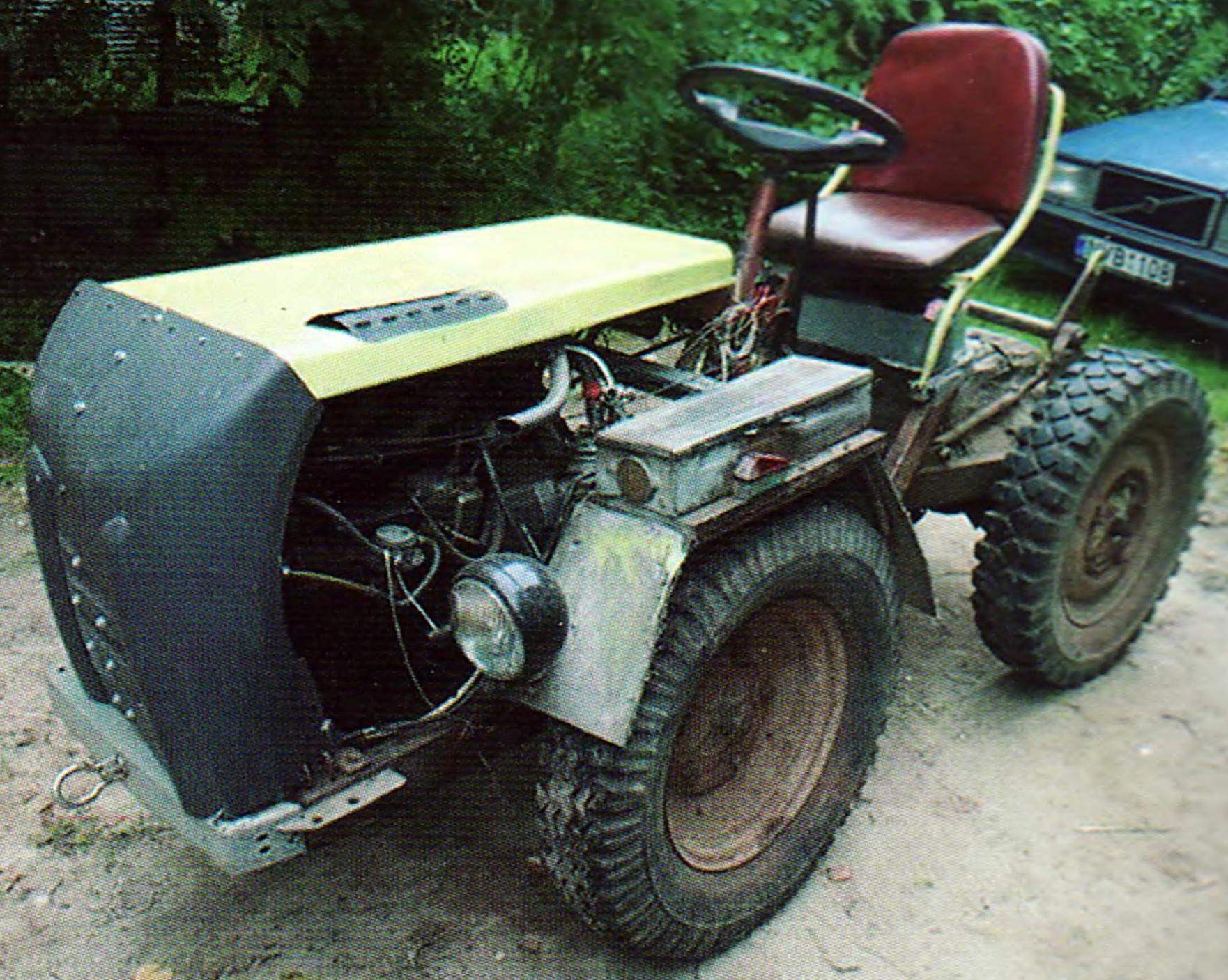 The Internet has no boundaries and it brings people together. Especially like-minded people. On the website www.minitraktor.Ork.ru user under the name сеnteur from Lithuania is presenting its all-wheel drive mini-tractor with "broken" frame, which has been in operation for twenty years. The engine it — UD-2M. Gear shift — from a motorcycle "Dnepr" and 2-speed gearbox with neutral position — from the old blower to provide mini tractor with eight speeds forward and two back from 1 km/h to 17 km/h.
Bridges from the old "Moskvich" M-401, short. Swing diameter wheels — 720 mm. Base — 1.2 m, turning radius of only two meters.
Steering from a Volvo 740.
Mini tractor used as a tractor trailer truck, a cultivator, two harrows.
Recommend to read
YOUNGER BROTHER
A mini-tractor, which is presented to the readers of the journal "modelist-Konstruktor", is the third built by me. His frame is "broken", consists of two articulated half-frames, as in...
SCOOTER? NO, THE MOWER!
My car is really similar to a scooter, because her front end and engine (except for the cylinder 8 of PD) — from the "Vyatka". All other components and parts taken from motorcycles and...