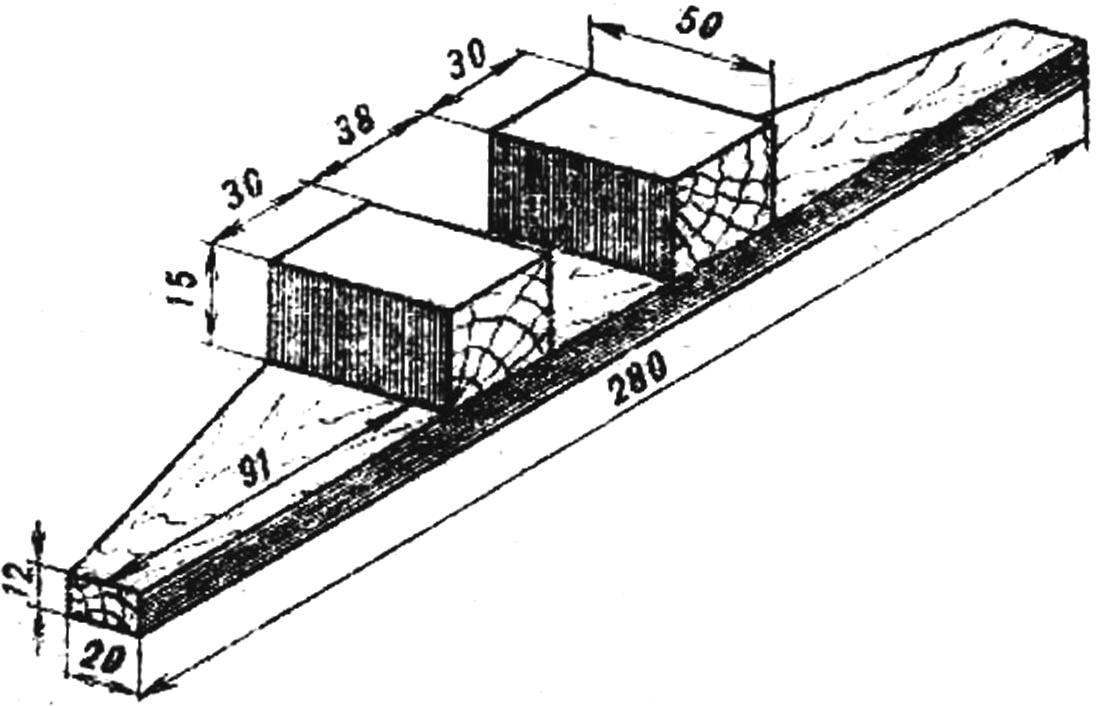 Diamond glass cutter perfectly cut pane of glass, but the correct use of them is not so easy. Unfortunately, the skills come only when a dozen of the glasses will be irreparably damaged, and the accurate cut out not always. To prevent this from happening, in the process of cutting you want to keep the tool perpendicular to the glass. Pressing force on the tool should be such that diamond left behind when moving a flat, thin, barely visible line. If the force is large, it creates a wide scratch and a touch of glass dust as the glaziers, diamond "barite". At insufficient same pressing tool scratch does not work at all.
I have developed a device that provides diamond perpendicular to the glass surface and the straightness of its movement. It remains only to monitor the pressing force on the glass cutter.
Table sawn from a wood plate. The left and bottom sides must be strictly rectilinear and perpendicular to each other, because they serve as guides. On the same side of the glue line-emphasis section 2X30 mm of beech IPE birch slats, they are laid out dividing step of 5 mm. Zero mark should be in top right angle.