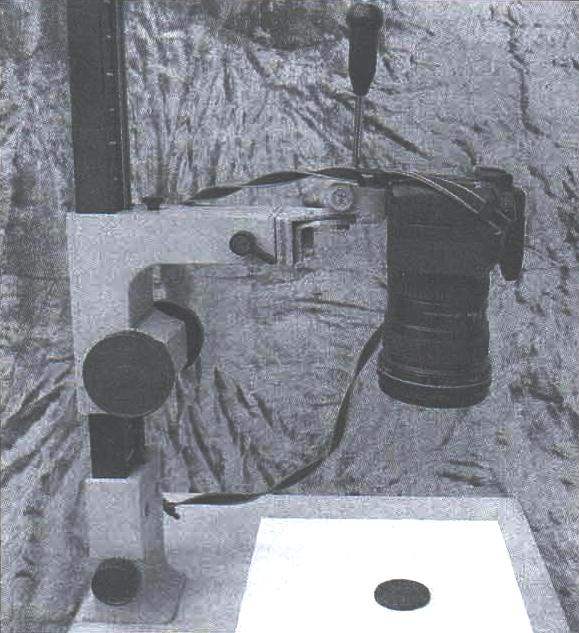 During normal photographing miniature objects – be it coins, insects, or drops of dew on the grass – is the involuntary trembling of the hands, especially with long exposures: they lose detail, sharpness falls. For better images of this kind it is recommended to use a tripod or a special macropodidae. A good stand is obtained from an old photographic enlarger "Tavria". After partial disassembly left right part: the table leg with regularuli height and the bracket to the bottom of the tube.
The essence of the alteration is very simple. Machined on a lathe the axis of the shank inserted instead of the tube, and axle put on a modern tripod head.
The first samples have been successfully. Enshrined in the tripod head camera hands free – this allows you to expand and touch up on the table subjects. This is followed by focussing and exposure in the burst mode. Application of the method HDR-bonding two or more frames in the camera makes possible is made with the exhibition "fork" takes the series to combine into a single high quality frame.