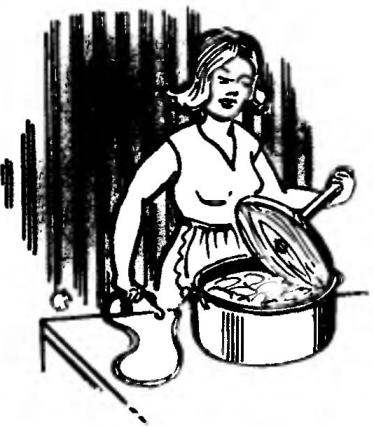 Sauerkraut is stored, usually under the yoke: dipped into a bowl of the wooden circle and pressed clean washed and scalded with cobblestones.It turns out that you can do without a heavy load, if you use our advice.
The figure shows that the function of the yoke executes a rubber shock absorber. You only need to make a special circle with a vertically mounted in the center a wooden stud in the upper part of which there is a narrow groove.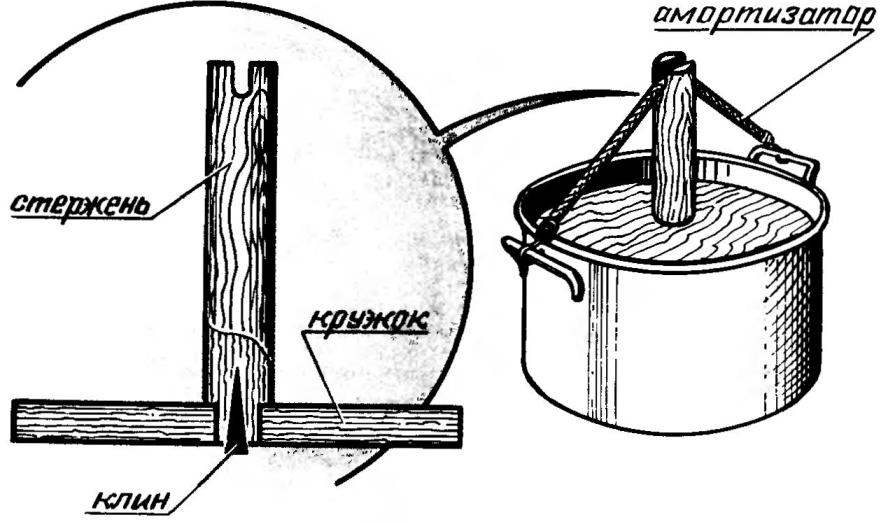 Instead of shock cord that are used in power expanders, you can use rubber rings cut from inner tubes.
I. SOROKIN
Recommend to read
"HYDRA" – AEROHOD
A few years ago we managed to build a very successful vehicle — herohitonakomode. Testing of this device proved to be very successful and we wish our experience could use a lot of...
TABLE FOR EVERY TASTE
CLASSIC, BUT WITH A PREFIX. The main advantages of this Desk is a classic style includes not only the large useful surface, but also increased the capacity of the cabinets. There are...