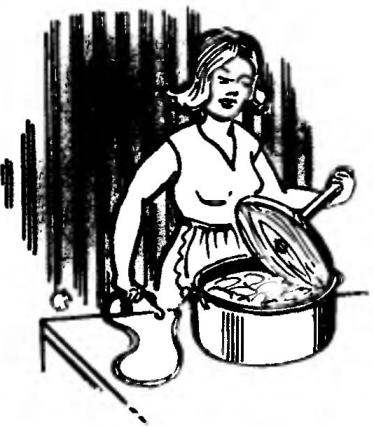 Sauerkraut is stored, usually under the yoke: dipped into a bowl of the wooden circle and pressed clean washed and scalded with cobblestones.It turns out that you can do without a heavy load, if you use our advice.
The figure shows that the function of the yoke executes a rubber shock absorber. You only need to make a special circle with a vertically mounted in the center a wooden stud in the upper part of which there is a narrow groove.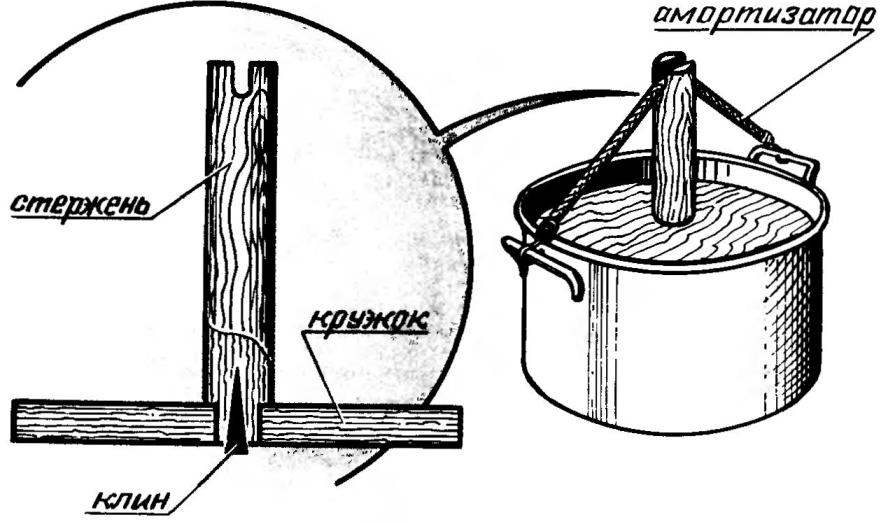 Instead of shock cord that are used in power expanders, you can use rubber rings cut from inner tubes.
I. SOROKIN
Recommend to read
TO HELP VALVE
For lifting of drinking water from boreholes and wells, often used external centrifugal pumps of the type "don" or "Kama". It is a reliable and high-performance mechanisms, but they have...
PAPER POPRYGUSHKA
Paper is the most affordable and "compliant" material for the manufacture of all kinds of toys — from boats-boats and pigeons until such unexpected figures as a jumping frog, about which...